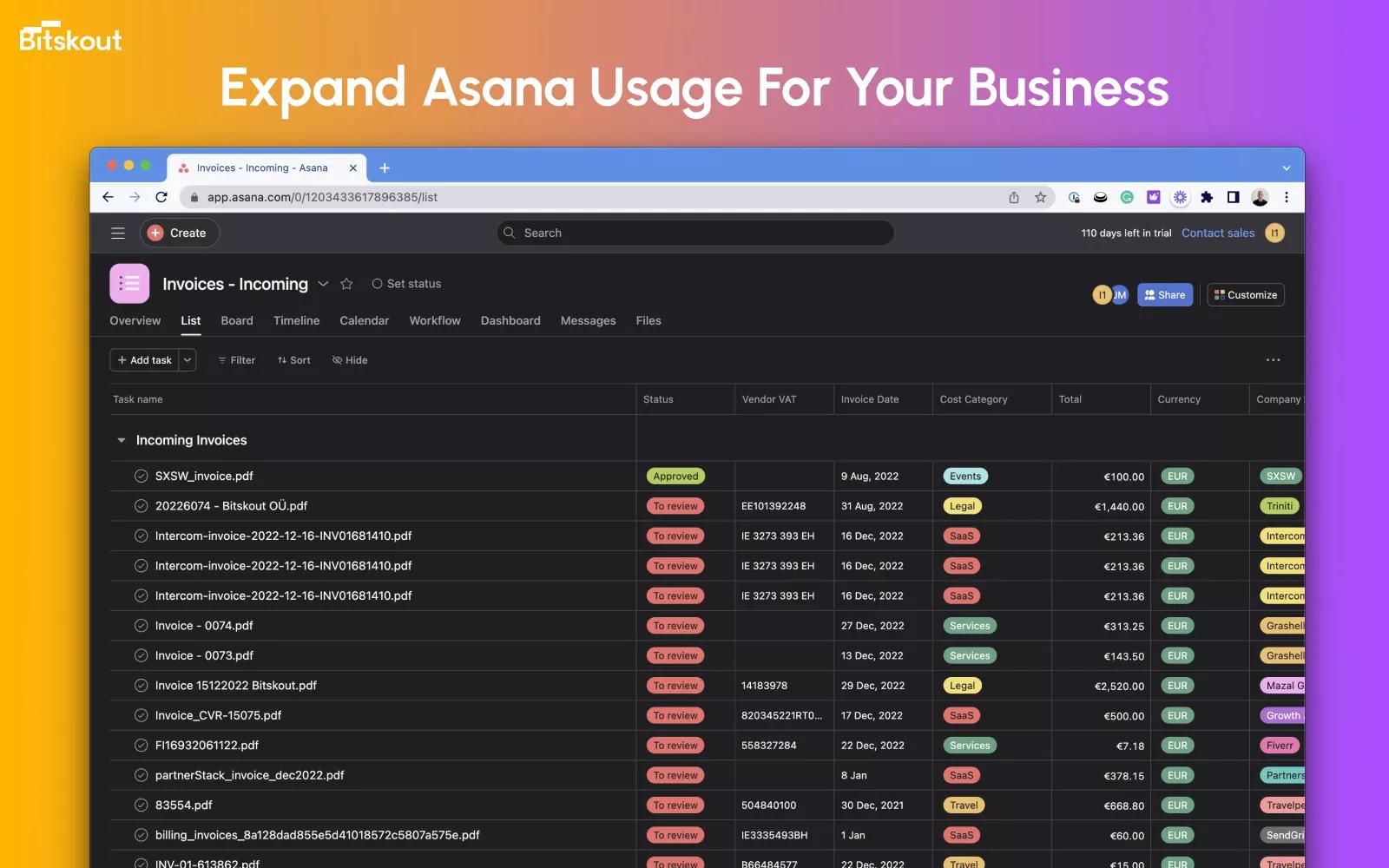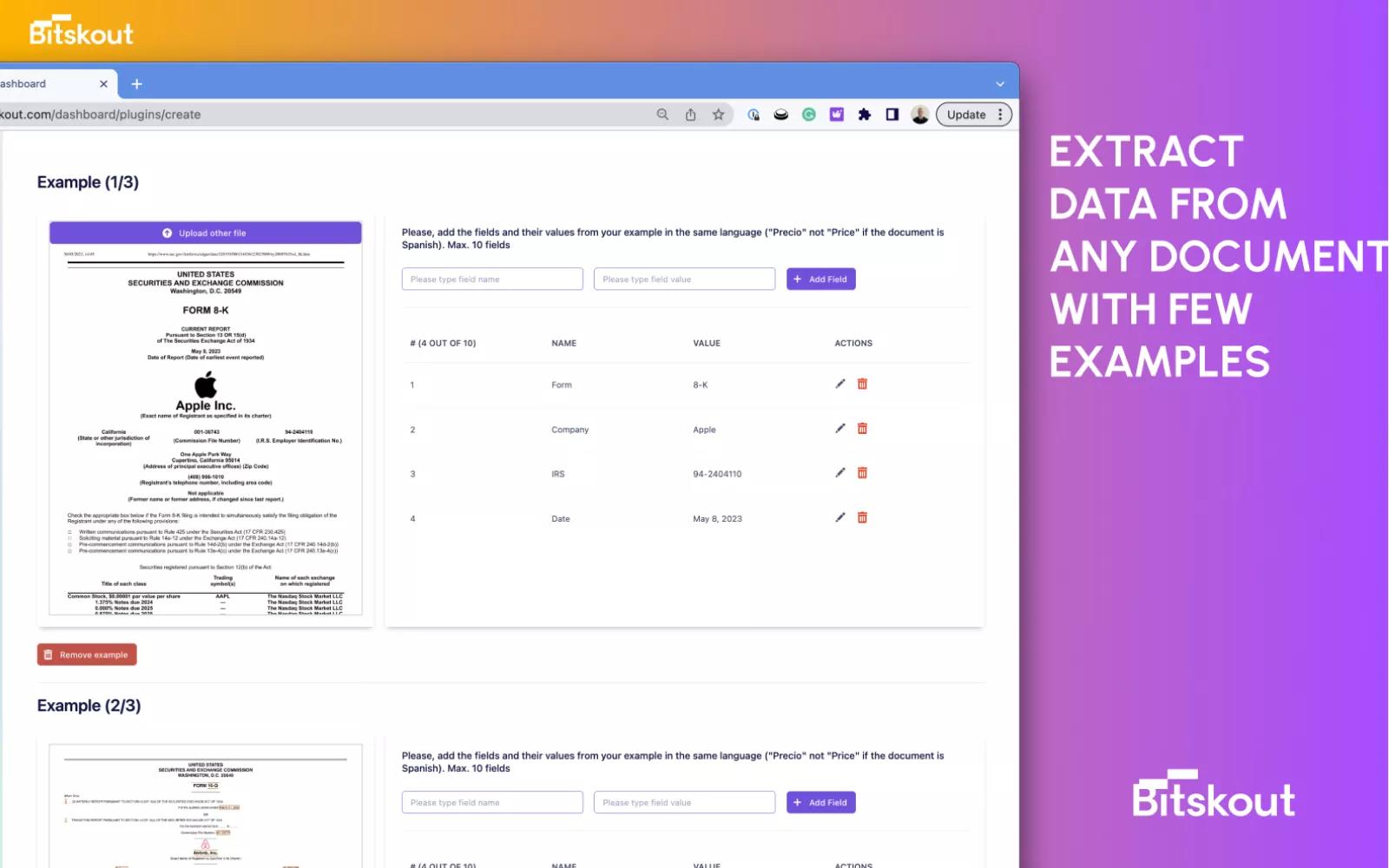 What is Bitskout?
Bitskout helps teams automate manual data entry into their Asana projects. In Bitskout you create plugins that extract data from documents and emails and then use those plugins via Asana Rules.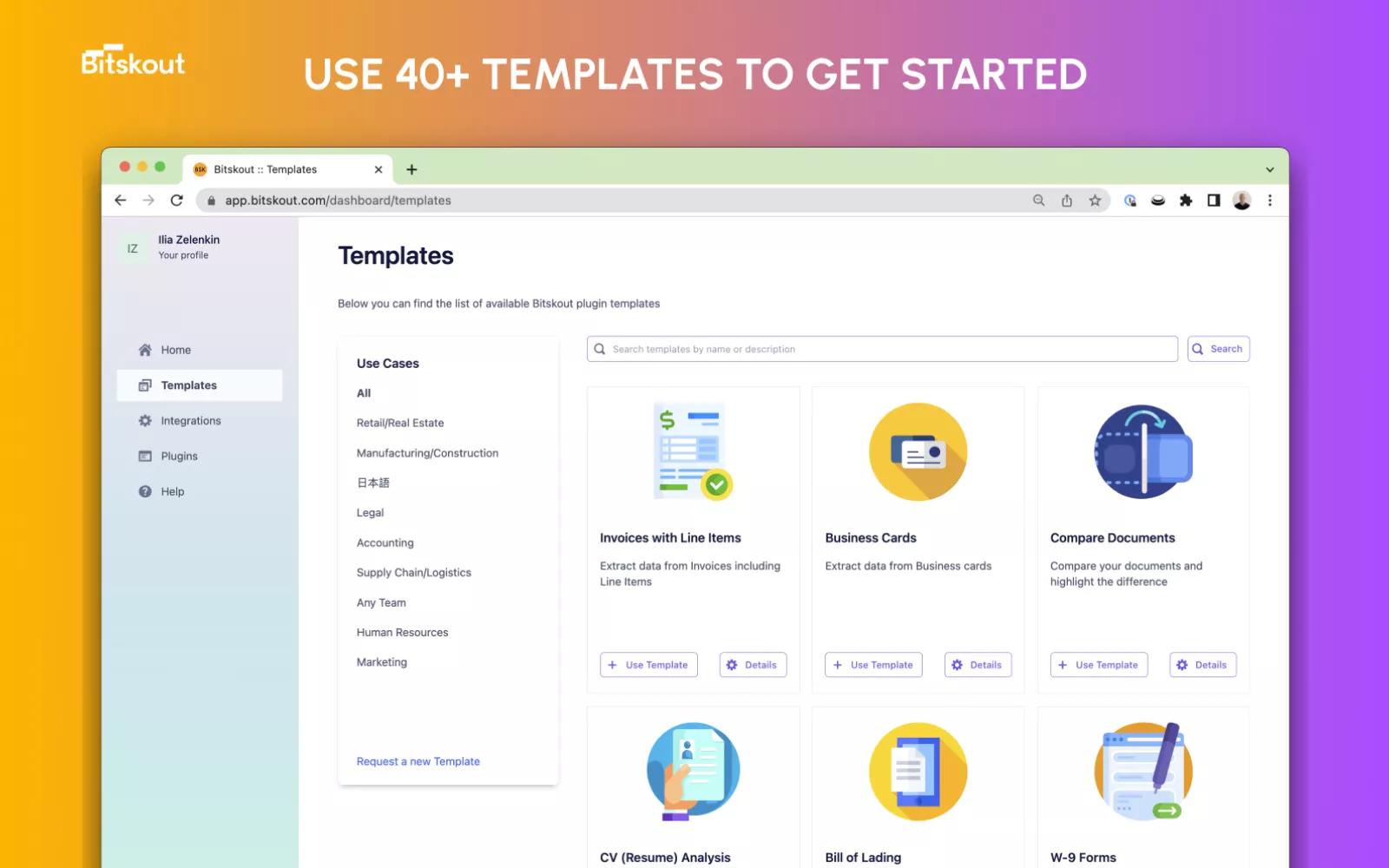 You can use 40+ ready-made templates that have Invoices, Purchase Orders, CVs, business cards and other plugins ready for your use in a few clicks.
If there is no template, then just create your own plugins by providing a few examples and telling Bitskout what you want to extract.
Spent a few minutes and give your team back a day per week by automating data entry with Bitskout!
How to connect Bitskout + Asana
Here's how to set up the integration: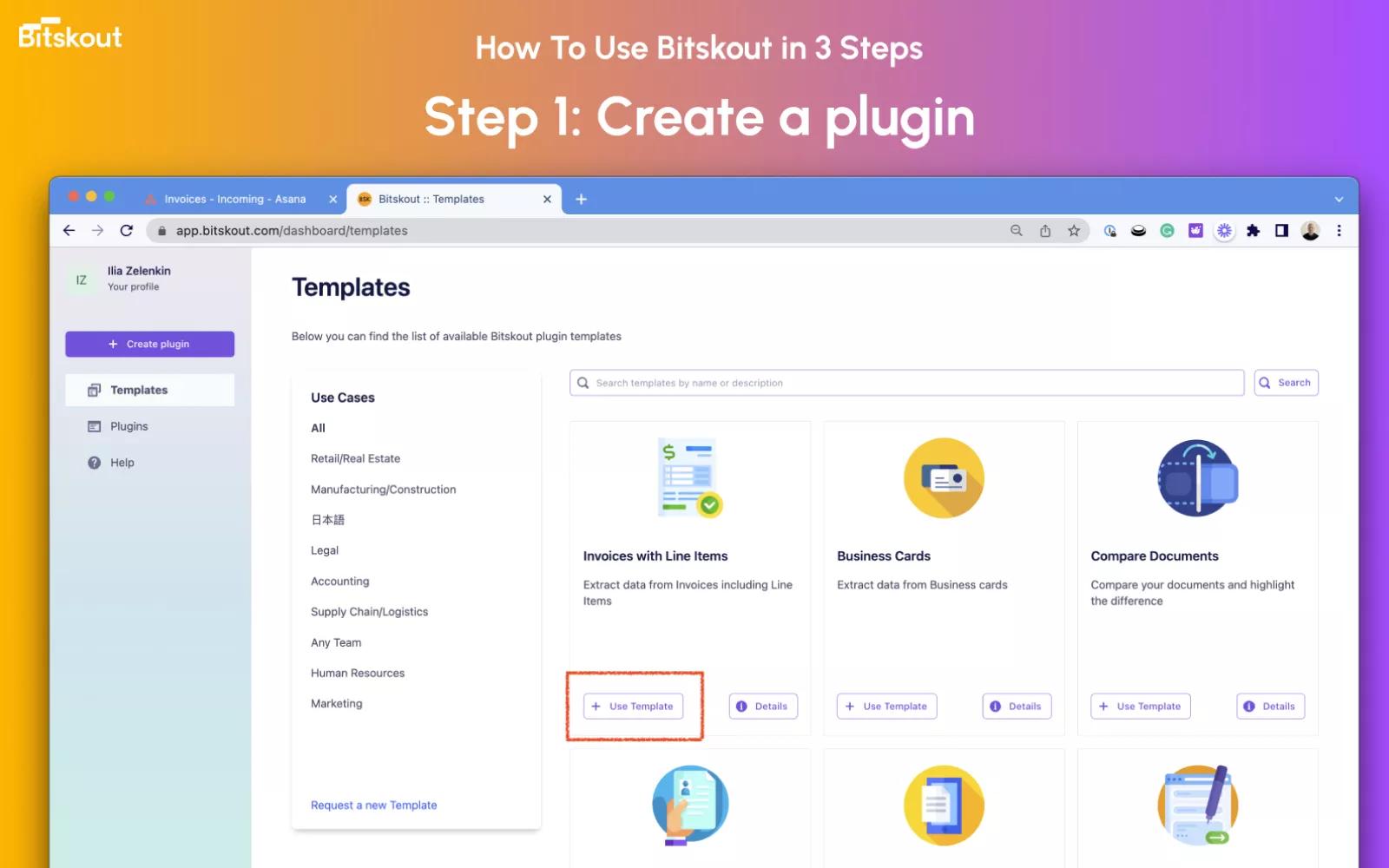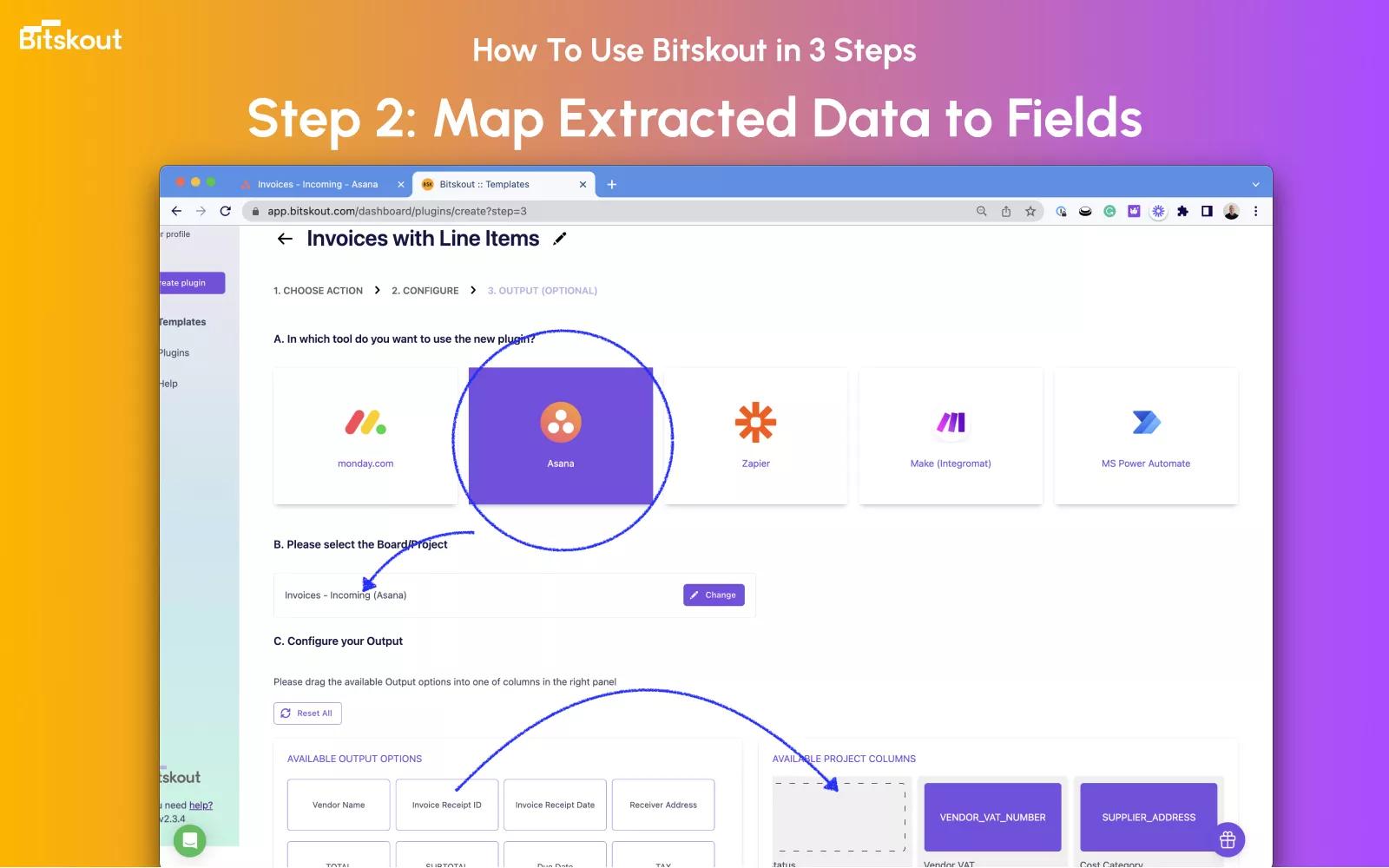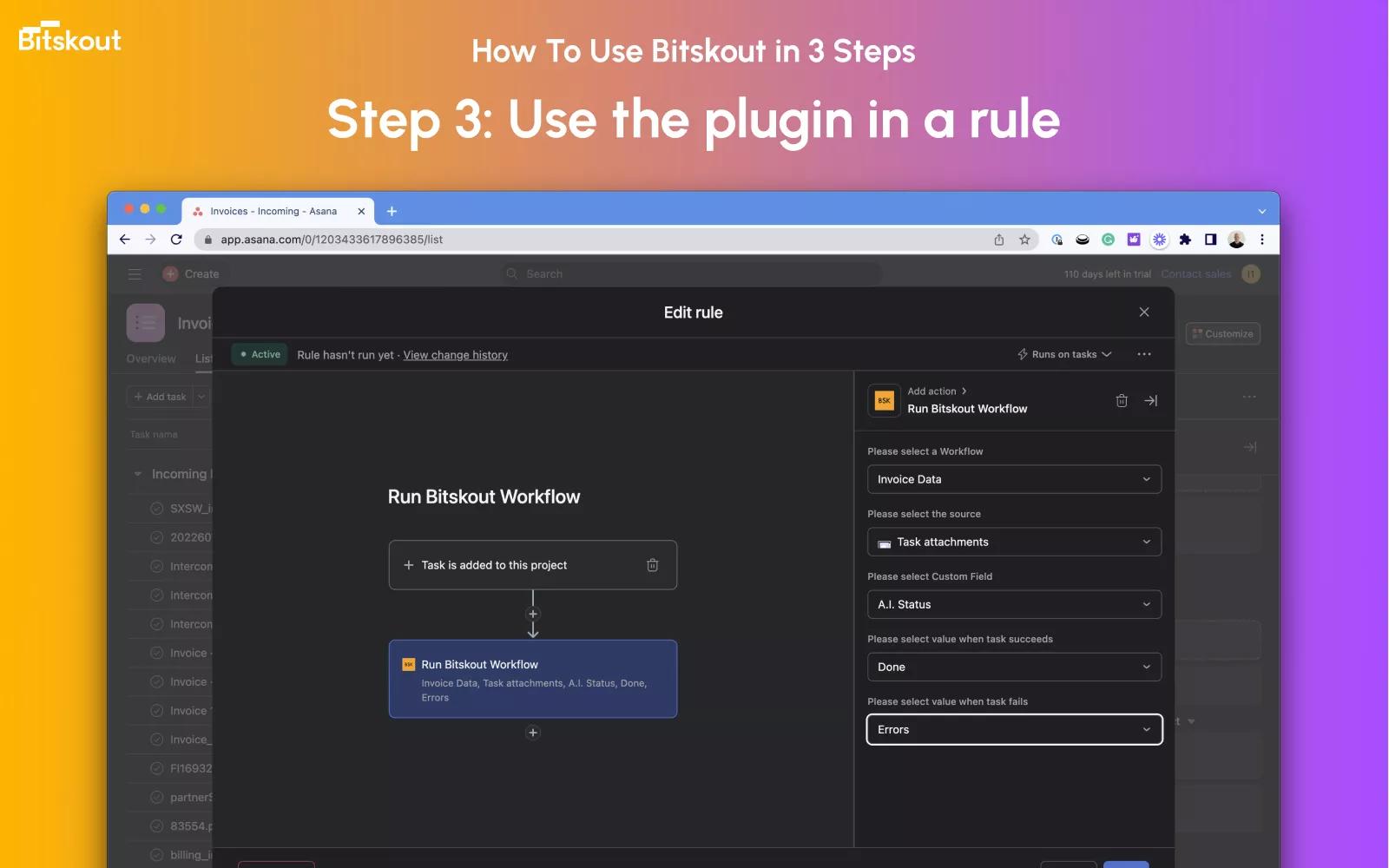 In Asana:
Log into Asana, and find the project where you want to enable the Bitskout + Asana integration
Click on "Customize" in the upper right-hand corner
Scroll down to the Apps section, then select "+Add app"
Select "Bitskout"
Follow the on-screen instructions to sign in to Bitskout
In Bitskout:
Get a Bitskout account
Add Asana in the Bitskout platform
Import the project(s) to Bitskout
Create your automation workflow
Add Bitskout workflow as a rule in Asana
Learn more and get support
To learn more about using the Bitskout + Asana integration, visit the Bitskout Help Portal.
If you have questions, feedback, or need support, contact the Bitskout support team.
Asana does not endorse or certify apps built by third-party developers. If you encounter inappropriate content or behavior, please report it here. Otherwise, please contact the app developer for support.
Collaborate effortlessly with Asana
From the small stuff to the big picture, Asana organizes work so teams know what to do, why it matters, and how to get it done. It's free to get started, simple to use, and powerful enough to run your entire business. Learn more about Asana today.