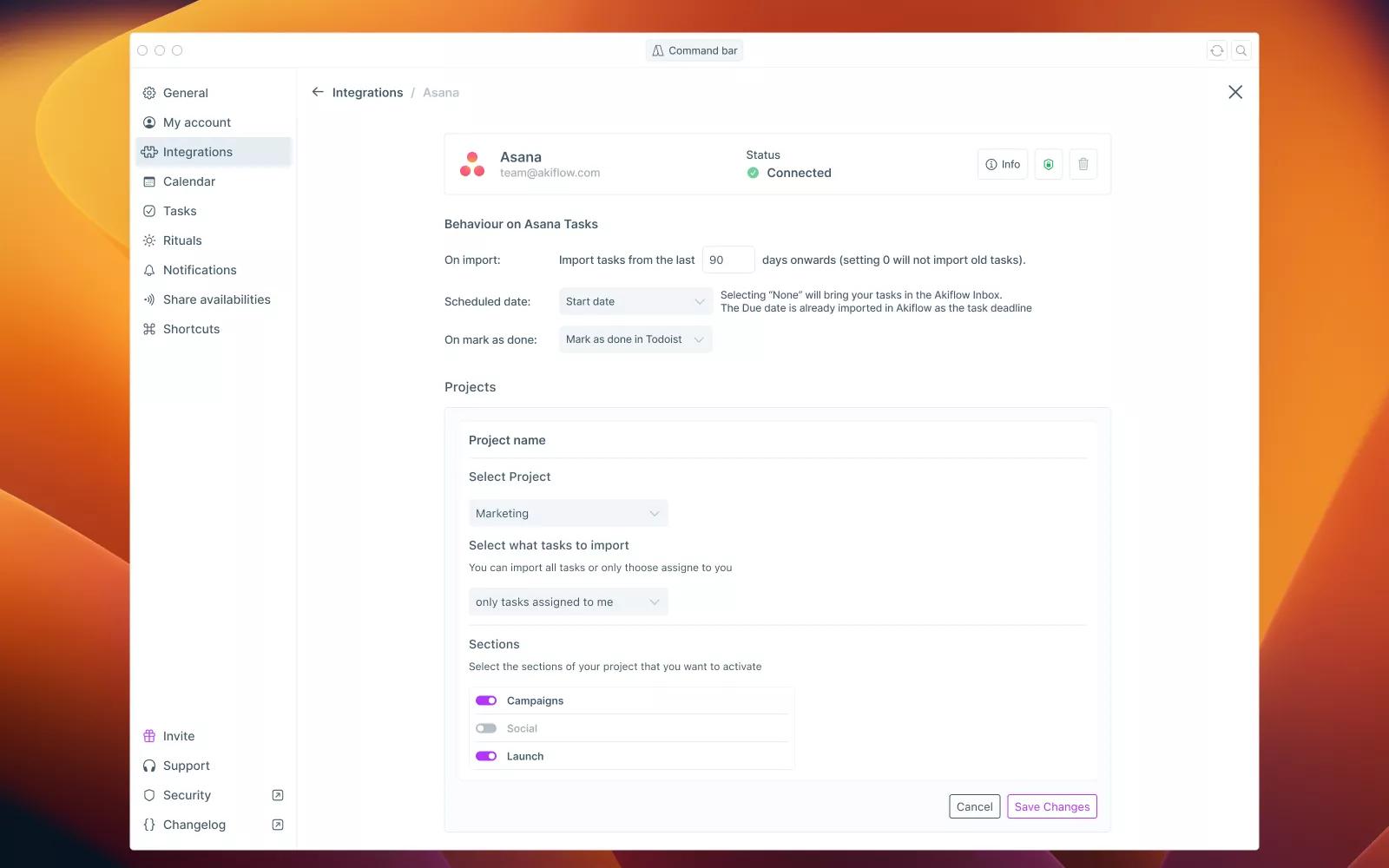 Why Akiflow + Asana?
The Asana integration with Akiflow is a powerful tool that allows you to combine the task management capabilities of Asana with the time blocking functionality of Akiflow. With this integration, you can import your Asana projects into Akiflow, and then plan and organize your tasks using Akiflow's visual, calendar-based interface. This makes it easy for you to see what needs to be done and when, helping you to improve productivity and focus.
The integration also allows for a two-way sync between Asana and Akiflow. It means you can make changes in Asana and have it reflected in Akiflow, and make changes in Akiflow, and have it reflected in Asana. This allows you to work in the environment you prefer and still have the other up to date. Additionally, you can use the task information such as task name, due date, and project name, in Akiflow to plan your day more effectively.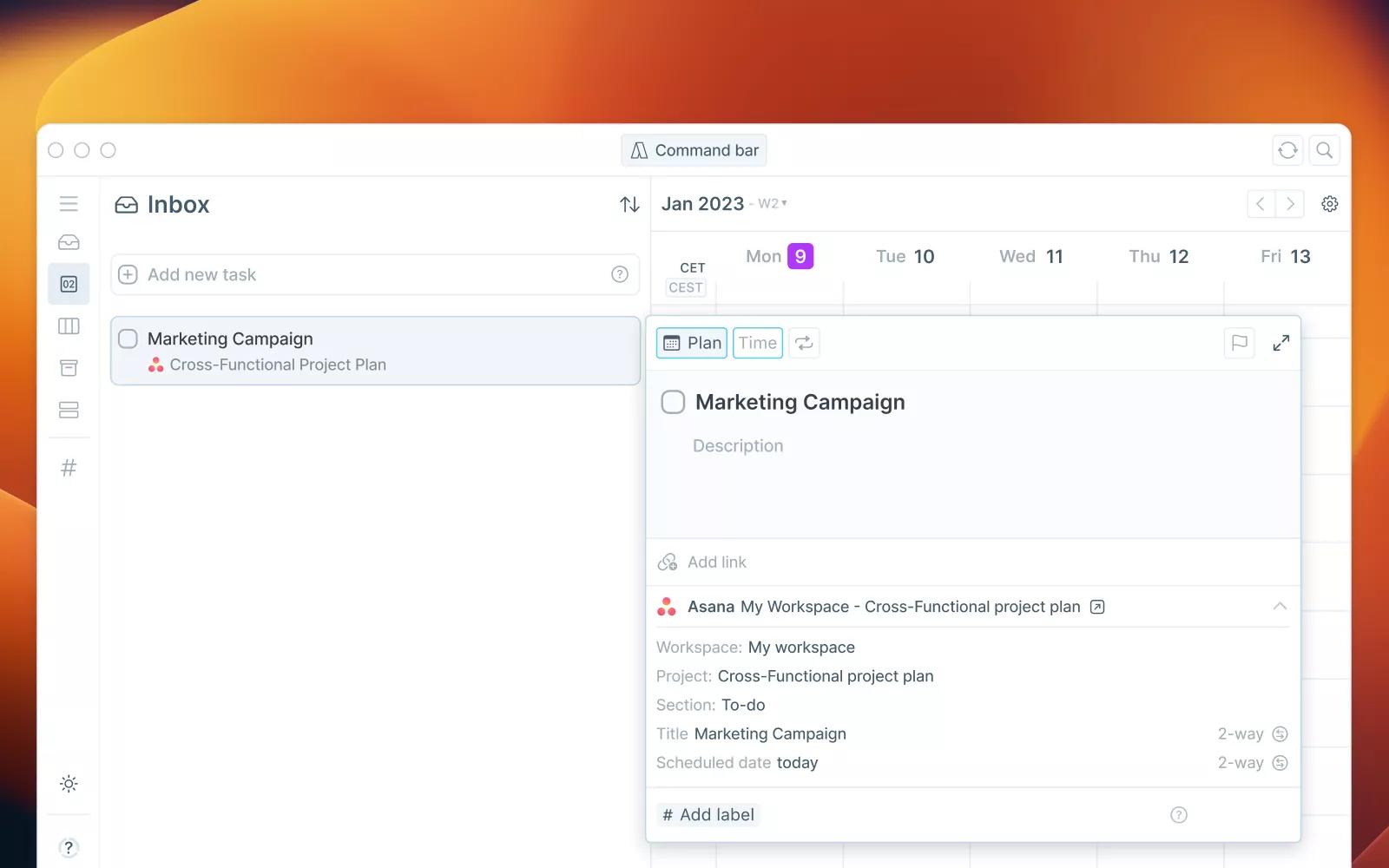 How to connect Akiflow + Asana?
Open Akiflow
Go to Settings → Integrations → And click on Asana.
Hit on "Connect"
Add your projects
Configure your import options
Learn more and get support
To learn more about using the Akiflow + Asana integration, visit Akiflow.
If you have questions, feedback, or need support, visit the Akiflow Support page.
Asana does not endorse or certify apps built by third-party developers. If you encounter inappropriate content or behavior, please report it here. Otherwise, please contact the app developer for support.
Collaborate effortlessly with Asana
From the small stuff to the big picture, Asana organizes work so teams know what to do, why it matters, and how to get it done. It's free to get started, simple to use, and powerful enough to run your entire business. Learn more about Asana today.