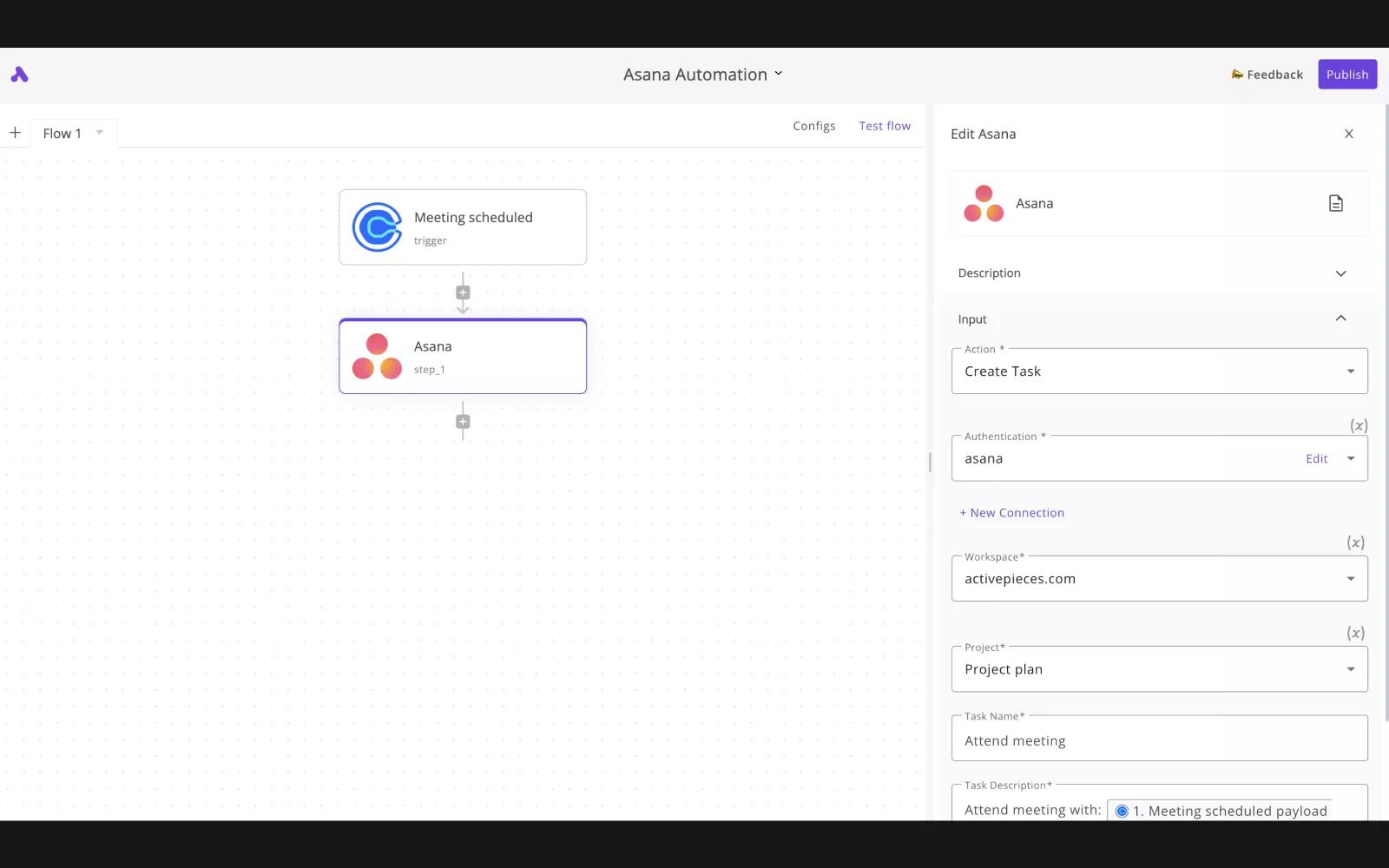 Why Activepieces + Asana?
Activepieces is a no-code tool that can automate your business with Asana and other apps. For example, you can get notifications on Slack for a specific task activity from Asana, or add a task from specific emails you receive in your inbox. Sky is the limit!
Get Activepieces + Asana
App setup instructions:
Create an account on Activepieces Cloud.
Create a new collection.
Add a trigger like Google Calender -> New Event.
Add an action from Asana (Create Task).
Fill in all the settings, including logging into your Asana account.
Test the flow!
Check the new task on Asana.
Learn more and get support
If you have any inquiries or require additional support for the Activepieces integration, please check out their support page.
Activepieces Privacy Policy
For the integration's privacy policy, please visit the page here.
This app integration is built by a third-party developer. Asana does not warrant, endorse, guarantee, or assume responsibility for this integration. Contact the app developer for details and support.