The windswept dunes and Atlantic coastline of The Ocean Course at Kiawah Island Golf Resort are a golfing paradise for players and spectators alike. It's no wonder the PGA of America has chosen the spectacular South Carolina venue for their 103rd PGA Championship in 2021.
Founded in 1916, PGA of America is one of the world's largest sporting organizations, with over 29,000 professional members. They organize four spectator Championships annually, with planning for each one taking up to two years. Constructing a temporary stadium—and the top-tier hospitality experience that goes with it—is a mammoth task requiring true teamwork between the folks at headquarters and the onsite teams who build relationships with the host venues.
These onsite teams, usually of six to eight people, oversee marketing, PR, operations, ticket sales, and volunteer operations. They're supported by the 30-person Championship Department at headquarters, including a technology team that manages and builds digital solutions like registration platforms. Kyler Rose is the Marketing Services Manager for the 103rd Championship, and he's involved in day-to-day event planning as well as ticket registration and sales, which begins 16 months in advance of a Championship.
It's a demanding and cross-functional endeavor that requires close collaboration between a number of teams. However, the organization is spread out across the country—and the Championship technology team may be working on up to eight events at once, all at different planning stages, which makes it tough to efficiently communicate and collaborate with onsite teams like Kyler's.
In the past, teams relied on email, spreadsheets, and old-fangled phone calls to wrangle these complex processes, but it was far from ideal and raised several key issues:
Communication difficulties created a disconnect between the technology team and the onsite team.

A lack of transparency in the planning phase hindered collaboration—without full insight, the technology team sometimes built short-term fixes rather than long-term solutions.

Historical knowledge was lost when someone left the organization, simply because others couldn't easily access it afterward.
This disconnect is a familiar story. According to the Anatomy of Work Index, only 46% of knowledge workers understand how their work contributes to their organization's objectives and mission. Kyler needed a work management platform that consolidated communication in one place.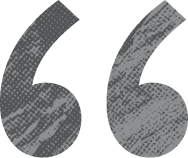 In particular, Kyler's team needed a tool to help manage the rebuild of a new ticketing solution, as they phased out their legacy system. But they also needed it more broadly to improve collaboration. Better asynchronous communication would bring them closer to the technology team at headquarters and improve transparency for leadership—and the extra clarity would bring accountability to all departments.
Luckily, PGA of America was undergoing a digital transformation, and the technology team had already started using Asana to track their engineering projects. They introduced it to Kyler, who immediately found it easy to use. He especially liked that they could check off tasks to keep them moving forward, and because some teammates were already familiar with Asana from previous roles, they were soon up and running.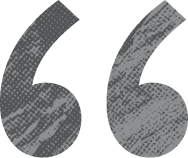 Clearer communication and closer collaboration with Asana
Kyler's team now manages numerous projects in Asana and is able to work much more closely with other teams at headquarters. For example, when rebuilding their ticketing platform, they created a single Asana project with tasks grouped into sections that represented each area of the development process. The business team could easily convey their needs to the engineers, and with everything captured in one place, everyone could see where they were in the project.
Because the teams are now closer than ever, instead of routing requests and information through one technology team manager, the onsite team has direct relationships with individual engineers—all through Asana. In fact, all cross-functional collaboration is smoother; for example, Kyler can assign tasks to colleagues in other departments easily, holding them accountable and keeping projects moving forward.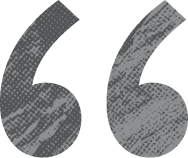 Asana's ability to add tasks to multiple projects helps reduce duplication of work, because an update in just one place—the task—is automatically reflected in all associated projects. The onsite team also gets updates on tasks using the Asana for Slack integration, and if a request pops up on Slack, they can quickly create a new task for it directly from the message and nothing slips through the cracks. The Slack integration also helps them share Asana with others who aren't currently in the tool.
Put simply, Asana helps Kyler's team stay on task and get things done on time. In stark contrast to their previous way of working, Asana gives leadership a comprehensive overview of work and progress, increasing trust and accountability across the board.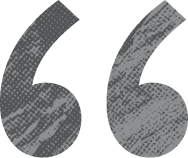 Driving into the future
As Kyler and his team plan for the 103rd PGA Championship, the PGA of America continues to expand their adoption of Asana, using it to manage more projects and improve collaboration across their teams.
They'll be using Asana to implement a new cashless payment environment at future Championships—a vital innovation during the COVID-19 pandemic—so they can welcome golf fans back to their world-class events when it's deemed safe.
With the wind drifting across the dunes and Asana in their golf bag, the PGA of America can look forward to responsibly inviting players and spectators back to their Championships—and driving their future projects straight down the fairway.