Publishing content can feel like a juggling act, with many stakeholders, handoffs, and approvals to manage. But while content production is complex, it doesn't have to feel out of control. An effective content calendar helps you track moving pieces, seamlessly hand off tasks between teams, and publish on time—every time. 
When creating a content calendar, it helps to learn from the experts. That's why we've partnered with AppLovin, a leading mobile marketing platform that uses Asana to manage all of their content production. Use their content calendar template to streamline your posting process and coordinate everything your team publishes each month. 
Why use AppLovin's content calendar template?
A content calendar template is a guide that helps you plan and optimize your team's content creation process. This pre-built framework includes best practices to manage content production, visualize everything your team is working on, and streamline handoffs between different stakeholders and teams. If you're not sure where to start, AppLovin's content calendar template gives you the building blocks you need to create—and then customize—an effective calendar for your team.
See a bird's-eye view of every deliverable
A content calendar is where you plan and execute every piece of content on your team's publishing schedule. To help visualize all the moving pieces, this template includes custom tags to track key details like content type, content status, and design status. That way, you can see where each asset stands and what's next for your team. 
Standardize the content creation process
With AppLovin's content calendar template, your team can do more than just track content—you can also create the workflow you'll use to move content from ideation to publishing. That means your team can follow a predefined set of steps for each new asset—including outlining, reviews, translation, approvals, design handoffs, and more. Plus, you can identify owners for each step so there's no confusion about who's responsible for what. 
Hand off tasks seamlessly between teams
When you work with cross-functional teams like design or legal, handoffs can be tricky. Often, team members are waiting for tasks to be completed before they can jump in, but verbal handoffs are tedious to track and remember. With AppLovin's content calendar template, you can streamline the handoff process with dependencies—automations that pass the baton to the next team member. When a task is marked as dependent on another, the person waiting to jump in will get an automatic message in Asana telling them when they can begin work.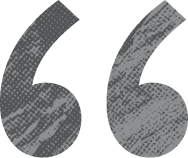 Key elements of AppLovin's content calendar template
AppLovin's content calendar template is a great jumping-off point to start building your own content workflows. As you customize the template to fit your team's specific needs, here are some best practices to keep in mind:
Identify at-a-glance info your team needs to track content. Do you need to see content status, content type, publish date, and key stakeholders for each task? What about content priority and project size? Using a template with color-coded custom tags for each category can make it easy to track work quickly.

List the steps required to produce each type of content. Think about what steps are required for blog posts, newsletters, landing pages, or other asset types. From there, create template tasks for each content type—complete with a workback schedule outlining each step of the process. Whenever your team starts working on a new asset, they can just copy the template task and get started.

Identify key stakeholders. Determine who's responsible for each step of content creation, then assign those stakeholders tasks with concrete due dates. Include key stakeholders in your template tasks so team members always know who to reach out to, when.

Plan your content roadmap. Create milestones to identify big launches and remove blockers before they impact your overall timeline. As you plan, toggle between different project views to visualize your monthly calendar as a Gantt-style timeline, list, Kanban board, and more. 
Integrated features
Recommended apps
FAQs
Can this template be used as a social media content calendar template?
Yes! You can use the AppLovin content calendar template for any type of content planning and production, including social media marketing, content marketing, marketing campaigns, and more. If you're creating a social media editorial calendar, you can use the template to keep track of upcoming social media posts, new content ideas, initiatives for different social media platforms, and other social media planning tasks.
What types of teams can use AppLovin's content calendar template?
If your team manages any type of content production, this customizable template can work for you. This includes (but isn't limited to) marketing teams and marketing strategy teams, content strategy teams, social media strategy teams, startups, small businesses, and more.
What are the benefits of a digital content calendar template?
Static Microsoft Excel and Google Sheet trackers are only surface level and quickly become outdated. Instead of just tracking work, AppLovin's free template establishes workflows for your team to actually execute the projects outlined in your content schedule. With a work management platform like Asana, you can see all your work in one place, standardize the content creation process, and streamline handoffs between cross-functional teams.