Creative work is complex, often involving many requirements and handoffs between different teams. Without a system to centralize and track all your creative workflows, things can get disorganized quickly—leading to delays, missed steps, and inconsistent practices.
That's why Discovery developed their own custom creative production template in Asana. A master of media production at scale, Discovery Digital Studios uses Asana to produce thousands of videos and creative assets every month for their consumer apps, social channels, and web properties. Use their template to apply Discovery's proven systems to your own work—capture all your creative production in one place, streamline handoffs between teams, and ensure no requirements slip through the cracks. 
Why use Discovery's creative production template?
Discovery's creative production template is a pre-made framework to help streamline your team's creative workflow. It includes all the components you need to create—and customize—a centralized production system, with seamless handoffs between stakeholders and teams.
Create a system of record for all creative production
Discovery's template centralizes all creative work in one place. Instead of searching for information across disconnected emails and apps, your team can easily find the most up-to-date information about creative assets—from video production to social media posts. See a high-level overview of all content in development, or dive deeper to understand what's left to do and what tasks have been completed. 
Streamline handoffs between teams
During creative production, it's hard to know when a task is complete and when the next one is ready to start. This can make handoffs difficult, especially if you're coordinating work across copywriting, web design, marketing teams, and other creative stakeholders. Discovery's template solves this problem with automated notifications. Waiting on blog copy to create hero images? No problem—instead of constantly checking on the status of work, you'll get an automatic notification when your teammate has completed their task. 
Standardize processes
Before Discovery used Asana to manage creative production, one of their biggest pain points was inconsistent processes. Video formatting guidelines were forgotten, deliverables would fall through the cracks, and assets sat unused because they weren't shared with the right people internally. Discovery's customized template addresses these challenges by standardizing the production process for each creative asset. That way, team members can follow a predefined roadmap for each deliverable—including key tasks like building production schedules, creating video thumbnails, and sharing published assets with stakeholders.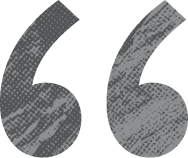 How to use Discovery's creative production template
Discovery's template includes all the key components you need to create an efficient creative production workflow. While it's built off their processes, this template is completely customizable—so you can adjust it to fit your specific project management needs. As you use Discovery's template, here are some best practices to keep in mind: 
Identify what high-level information you need to track. For Discovery, being able to see the status of each asset is important—so their template includes color-coded custom tags to indicate if deliverables are processing, in editing, ready to publish, or completed. Consider what details you want to track, and add them to the template. For example, this could include content channel, target audience, or related campaigns. 

Find automation opportunities. Within your production workflow, identify places to implement automations—programmed rules that seamlessly pass the baton between different stakeholders and teams. Discovery's template includes some sample automations, but the sky's the limit here. Instantly notify team members when they can begin work on tasks, assign work, move tasks between different template sections, and more. 

List standardized steps for each content type. Different types of creative work—like blog posts, webinars, or infographics—each have different requirements. List out the steps needed to complete each asset type, and create corresponding template tasks. That means your team can just copy the "blog" template task when they're starting a blog post, and follow a predefined creative process.
Integrated features
Recommended apps
FAQs
My team outsources some creative production to freelancers. Can I still use this template?
Yes! Discovery's free template can work for any team that manages creative production—whether your production team is in-house, outsourced, or a combination of the two. Using a work management tool simplifies freelancer management, since you can assign tasks with due dates rather than communicating back and forth over email. You can also watch as freelancers complete deliverables in real time, and ensure work stays on track.
What's the benefit of a digital creative production template?
Managing creative production in spreadsheets and email can get messy. Tracking quickly gets outdated, work gets lost, and it's hard to know when deliverables are ready to hand off to another team. Using a work management platform solves these issues by letting you track work where it actually happens. That means instead of updating spreadsheets, you can watch in real time as your team completes deliverables.
What types of teams can benefit most from Discovery's template?
Any team that manages creative production can benefit from this template. That said, using a template is especially helpful if your creative production process involves lots of steps, cross-functional stakeholders, and handoffs between different teams.