Summary
Work management and project management may sound similar, but they're two different things. Work management focuses on creating a central platform for your team where you can organize workflows and bring clarity to team members across all levels. Successful work management will help your team achieve their goals faster. Project management, on the other hand, is confined to a single project at a time. It's a subset of work management, designed to help you manage tasks, delegate responsibilities, and hit your deadlines. Read on to find out why we believe everyone needs a work management platform for both.
At first glance, the terms "work management" and "project management" don't seem that different. But while both work and project management fall under the umbrella of collaboration tools, there is a difference.
Like all collaboration tools, work management and project management help teams work together. From chat software to email management to video conferencing, teams use collaboration software to stay connected—especially in a time of increased remote and distributed work.
According to the Anatomy of Work: Remote Teams Survey, more teams are using collaboration tools than ever before. In fact, during the shift to virtual work due to COVID-19, 62% of teams have increased their use of collaboration tools, and one in five employees (19%) are using collaboration software for the first time.
Collaboration tools help your team work together—but communication is only one element of collaboration. Project management and work management tools help you plan projects, coordinate work, and hit your goals.
What is work management?
Work management helps teams organize their workflows—whether it's a project, an ongoing process, or routine tasks. By bringing clarity and visibility to team members across all levels, work management helps teams hit their goals faster. With a work management tool, you can coordinate people and work across your organization, and make sure everyone has the information they need to do their most important work.
In addition to helping you manage individual projects, work management software helps teams manage processes that have no beginning or end date. And, with a work management tool, your team can get a bird's-eye-view of how all of those initiatives connect.
With a work management tool, you can: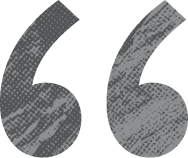 Wypróbuj Asanę do zarządzania pracą
What is project management?
Project management is a way to tackle projects of all sizes. By defining clear deliverables and key milestones within a set timeframe, project management software can help you achieve a specific goal—individually or with a team.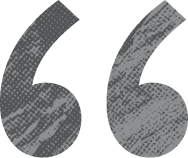 Initially, project management software was developed so that one person—the project manager—ran the software to coordinate, assign, and deliver projects and tasks. Today, project management software is easy for any team to use. From marketing managers at Sony Music to executives at Whale & Dolphin Conservation, anyone can get organized with modern project management software.
From project planning to time tracking to resource management—your project team can use project management software to create a project plan that will help keep track of everything project-related.
Here are just a few examples of what you can achieve with a project management plan:
But project management is part of a larger system of planning: work management.
So if you find yourself asking, "When should I use project vs. work management?" think of it this way: Project management tools help you coordinate individual projects, while work management sets up a system and process for all of your work, from day-to-day tasks to company objectives.
Read: Project management methodologies: 12 popular frameworks
Project management tools can be extremely helpful if you're creating a discrete piece of work. These tools help you focus your work and accomplish your project goals. But to be an effective team at any company, you don't just need to complete individual tasks.
With a work management platform, you can accomplish more than individual projects and ensure that no work falls through the cracks:
Beyond that, work management tools also connect an individual's task to your organization's goals. According to the Anatomy of Work Index, employees who have clarity on how their work impacts their organization's goals are two times more motivated than their counterparts.
Ready for work management?
Say goodbye to messy, oversized spreadsheets and hello to work management solutions that serve your team. Work management platforms like Asana help you gain visibility into your work, so you and your team always know who's doing what by when.
We don't just need clarity in our day-to-day—driving team cohesion and success requires a broader understanding of how your team fits in your company's overall mission. That way, whether your team is temporarily remote, distributed, or returning to office, you can collaborate and get great work done from anywhere.
Wypróbuj Asanę do zarządzania pracą