While the COVID-19 pandemic has put a temporary hold on all in-person events around the world, Autodesk has continued to use Asana for digital events, accepting technical requests, and streamlining the production process for future live gatherings.
Autodesk creates software for people who make things—from skyscrapers to high-performance cars to smartphones. Their 3D design, engineering, and construction tools bring together a global community at Autodesk's events: 30+ industry trade shows per year and three user conferences–Autodesk University (AU). The AU Las Vegas event draws more than 12,000 attendees.
Autodesk's 30-person Global Customer Events team is behind the logistics of each event, and the Project Management Organization (PMO) keeps everything operating smoothly. The PMO fields requests from other colleagues at Autodesk, supervises production timelines, and manages the development of event technologies, such as a registration webpage or a conference mobile app.
Previously, the Global Customer Events team lacked a central project management tool to track event timelines, work requests, and meeting notes. Information was kept in silos, which caused:
Confusion about responsibilities and deadlines, leading to inefficient planning and more "work about work"

Lost time tracking down and re-recording information from individual event managers, rather than accessing it from one central source

Lack of continuity when teammates changed roles, resulting in missing historical information and slower execution
Joël St-Pierre, Manager of Event Operations for Flagship Events & Brand Experiences, searched for a work management platform that would provide a foundation for his PMO's efforts while driving accountability and efficiency for the entire events team.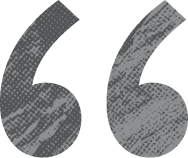 A tool so easy, everyone can use it
Joël wanted a platform that felt straightforward for every team member. They had used other tools in the past, but most were too complex to adopt. An easy-to-use solution would unite the whole team's work, whether for event planning, managing work requests, or simply getting the most out of meetings. Joël needed to know that all timelines and initiatives were accounted for, and that information had longevity—so that if one teammate transitioned away from a project, it would still thrive.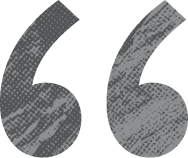 Less email? Sign me up
Joël ended up choosing Asana because it was user-friendly and could encompass all the functions that the Global Customer Events team orchestrated. To introduce it to the broader Autodesk University team, he built out a production timeline and referred to it during meetings. Individuals learned how to use Asana through the Asana Basics training, and Joël hosted one-on-one walkthroughs so people could see the system in action for events and programs they were actively working on.
The team embraced Asana while they were planning a timeline for AU Las Vegas 2019. They immediately saw how valuable Asana could be, from how much email it replaced to how much manual work it reduced.
Faster work, fewer errors, and efficient meetings
Today, Autodesk's Global Customer Events team uses Asana for general project management and planning key timelines, so that everyone is working from the same information. They also use past Asana projects as templates for future events, improving them based on learnings. These templates speed up planning and ensure that critical steps aren't forgotten—because missing even a small detail can derail an event.
In addition, Joël and his team overhauled their inbound request process and automated it using Rules. Another team at Autodesk can now fill out an Asana Form to submit a request, such as live streaming a talk, hosting a VIP event, or promoting a class on the AU website. The Rules automatically assign tasks to teammates, set custom fields, and usher the project through approvals, at which point the request gets a dedicated Asana project.
Thanks to this triaging system, the team is now five times faster when acting on inbound requests. All information is captured in one place, they can skip three manual steps in approvals, and they have entirely eliminated email from the request process. It also reduces human error by making sure all steps are followed correctly with Rules. Centralized requests also let the team see patterns and themes—such as the volume of livestream needs—which lets them report back to leadership and improve future planning. They use Portfolios and project status updates to monitor progress across projects.
By managing work in Asana, the team has cut down on coordination emails by 75%, and they estimate that they are 50% more effective because information, plans, and deadlines are tracked in one place. Collaboration has improved: the team uses Asana to capture meeting agendas and notes, and assign action items to colleagues in real time. They review responsibilities every week so they can have productive conversations about roles and let people know what is coming up.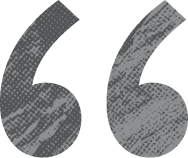 Oiling the machine for smooth operations
The event landscape changed when the COVID-19 pandemic hit, and in-person gatherings ground to a halt. Joël used the momentary break in planning to continue developing the PMO, while the Autodesk Global Customer Events team focused their attention on improving efficiencies even more—building out processes, workflows, and new event templates with a focus on digital events. That way, Autodesk will be more ready than ever to bring together the innovators of tomorrow.