What sets a good manager apart from a bad one? It isn't the work you do or the workflows your team uses. Rather, good managers focus on their team. By prioritizing supporting your team members and helping them get their best work done, you can successfully lead your team regardless of what industry you're in. 
Effective team management helps you become a better team leader. Like any soft skill, team management skills take practice. In this article, we cover the benefits of team management and dive into 10 team management skills to start developing today.
What is team management? 
Team management is a manager's ability to organize and coordinate team members to execute tasks against a common goal. Leaders with effective team management skills know how to support, motivate, and engage their team. When done effectively, good team management unlocks teamwork in the workplace, boosts productivity, and reduces burnout. 
Team management is a soft skill composed of a variety of other soft skills, like leadership, problem solving, emotional intelligence, empathy, active listening, communication skills, and teamwork—just to name a few. Becoming a better team manager is all about investing in your soft skills to become a more supportive leader. 
The Impact Playbook: Motivating employees in a fast-changing world
Boost motivation by helping your employees understand why their work matters. In this free ebook, learn how to create a shared sense of purpose on your team.
Team management vs. project management
Project management is the process of organizing, managing, and executing projects. Good project managers organize all of the details of their work in one place so their project team has clarity and visibility into who's doing what by when. Project managers are in charge of project initiatives—but they aren't necessarily people managers or team leaders. 
Team management, on the other hand, is focused on supporting and coordinating your team. Depending on your organizational structure, you may also be called on to manage projects that your team is working on. Even if you also lead or manage projects, your focus as a team manager is to support your team members. 
참고: 프로젝트 매니저가 되기 위해 알아야 할 모든 것
Team management vs. team building
Team building is a way to foster collaboration, camaraderie, and trust among your team members. Effective team building games give team members a chance to get to know one another and improve their teamwork skills in the long term. 
Good team managers run team building activities in order to facilitate teamwork on their team. But, depending on your organizational structure, you may have larger department-wide team building opportunities, or your team members may be encouraged to get to know cross-functional team members. 
참고: 팀 단합을 위해 분위기를 풀어 주는 110가지 이상의 아이스 브레이킹 질문
Team management vs. task management
Task management is a way to track work from beginning to end. Effective task management software helps you organize your priorities, track your to-dos, and hit your deadlines. 
Team managers can empower their team by providing task management tools that provide clarity on individual priorities and keep work organized. However, task management isn't necessarily a requirement for team managers. Depending on your organizational structure, a project manager may be in charge of task management, rather than a team leader. 
Is team management important? 
Good team management elevates your entire team and unlocks possibilities that wouldn't otherwise be possible. 
When you have good team management skills, you: 
10 skills to develop as a team manager
Whether you're a first-time manager or looking to hone your team management skills, try these 10 strategies to be a more effective team manager: 
1. Be transparent
One of the best ways to support your team is to give them the context and information they need to succeed. By keeping your team informed in real time, you ensure everyone knows exactly who's doing what by when. 
Do this by creating and maintaining a source of truth for all of your team's information. Naturally, we think Asana is a pretty good tool for that. Asana is a work management platform that organizes work so your team knows what to do, why it matters, and how to get it done. Not only can your entire team track their work in Asana, but you can also track and share priorities, so everyone can get their highest-impact work done efficiently and effectively.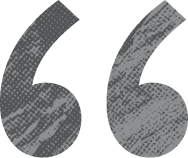 2. Establish good communication practices
The average knowledge worker spends 60% of their time on work about work—things like searching for information, chasing approvals, or compiling project status updates. Work about work takes time away from skilled, meaningful work that drives impact for your team. 
To reduce work about work, give your team clarity on where information lives and how they can access it. Creating a shared source of truth for all project information is a good start. But it's also critical to clarify which communication tools you're using for what. Use a communication plan to outline when team members should use different tools. For example, you might decide that they should use Slack for real-time communication, and Asana for asynchronous communication about work.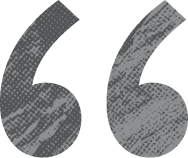 Read: Authority Hacker empowers their global team with Asana
3. Give and take feedback
Being able to effectively give and take feedback is a critical team management skill. As a manager, you'll need to get comfortable sharing constructive criticism with your team in order to help them grow and achieve their goals. At the same time, soliciting and receiving feedback is a great way for you to grow as a team manager. 
Where possible, try to do feedback sessions face to face (or over video call) to reduce any potential miscommunication. Even if you work on a remote team, there are great conflict resolution practices you can begin applying to support your team members. 
4. Invest in collaboration
Collaboration is the grease that makes teams work. But teams aren't necessarily collaborative by default. A critical management skill is enabling team collaboration. 
The best way to build a collaborative team is to value collaboration. Model the behavior you want to see in your team members by encouraging feedback, embracing teamwork, and inviting co-creation. Collaboration doesn't always mean perfect team synergy—in fact, disagreement is often a sign of a collaborative team because it means your team members are willing to speak their minds.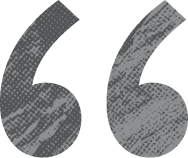 참고: Asana로 더 많은 아이티 사람들의 생활 환경을 개선하는 Hope for Haiti
5. Lead by example
As a team manager, your actions and words have a huge impact on the rest of your team. To build trust, try leading by example and modeling the behavior you want to see in your team. This includes getting involved with your team's work, jumping into the details if necessary, and being flexible based on team feedback. 
To lead by example, show your team you trust them. In a word—be the example your team wants to see. There are a variety of ways to lead by example, but if you're just getting started, try: 
Giving team members the opportunity to get involved in team decision making processes.

Checking in with team members about which skill sets they're interested in developing, then delegating tasks to help them do just that.

Clarifying time management expectations about when team members should—and shouldn't—be online and available, and then emulating those expectations yourself. 

Modeling the communication and collaboration practices you want to see in your team. 
6. Promote balance instead of burnout
Burnout is the feeling of emotional, physical, or mental exhaustion that happens as a result of overwork. In 2020, 71% of knowledge workers reported feeling burnt out at least once. But as a team leader, you're empowered to support and prevent burnout on your team. 
Regardless of the type of work you do, burnout happens because team members deal with too much for too long. To prevent this from happening, and promote balance instead, be proactive about workload management. Use capacity planning tools, like t-shirt sizing, to get a good sense of what's on everyone's plate. Then, create a resource management plan to clarify where each team member will be spending their time—and ensure no one is spread too thin. If necessary, redistribute tasks to prevent overwork.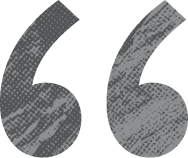 Read: Epitaph Records increases efficiency by 5x with Asana
7. Develop your team management style
There is no one way to manage. As you develop and mature as a team manager, you'll gravitate towards different preferences and practices. Even if you already have a good sense of what you want your team management style to be, it's important to name and recognize your management style in order to get the most out of it. 
참고: 리더십과 관리의 차이점
8. Establish group norms
Group norms are the spoken—and often unspoken—rules that guide your work interactions. Every team has group norms, even if you've never defined them or written them down anywhere. 
As the team manager, it's critical that you don't just let group norms develop on their own. This could lead to negative team dynamics, where team members feel uncomfortable speaking up or taking time off, just to name a few examples. Instead, purposefully craft group norms to model your organizational culture. To get started, read our article on how to create group norms for high-performing teams.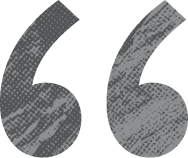 Read: Gear Patrol grows magazine ad revenue with Asana
9. Foster intrinsic motivation
As a team manager, the way you motivate your team is critical. There are two types of motivation: intrinsic and extrinsic. Extrinsic motivation is focused on external rewards or punishments, whereas intrinsic motivation focuses on internal satisfaction, regardless of reward. 
Part of developing your self management skills is learning when to use intrinsic motivation vs. extrinsic motivation. Where possible, aim for intrinsic motivation—this type of motivation is harder to instill, but it emphasizes problem solving, creativity, and curiosity. 
10. Connect work to team goals
Teams get their best work done when they understand why their work matters. But too often, our work is siloed and disconnected from larger goals. 
As a team manager, a critical but often overlooked skill is connecting your team's daily work to the bigger picture. When team members understand how their work impacts larger team or company goals, they can effectively prioritize their most important work and ensure that they're getting their high-impact work done. To get started, try using a goal tracking tool to connect daily work to company goals.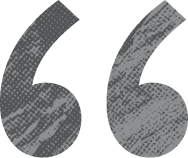 참고: Michael J. Fox Foundation for Parkinson's Research가 Asana를 사용하여 치료법 발견에 한발 다가선 방법
It takes time and effort to develop your team management skills, but the investment you make will help you support and motivate your team members and create a better work environment for everyone. 
To get a jump start on effective team management practices, try using project management software. By keeping work in a central source of truth, you immediately increase visibility, transparency, and collaboration. Plus, visual project management tools offer a variety of ways for your team to view information, from Gantt charts to Kanban boards. 
Ready to get started? Try Asana for free today.
The Impact Playbook: Motivating employees in a fast-changing world
Boost motivation by helping your employees understand why their work matters. In this free ebook, learn how to create a shared sense of purpose on your team.