Every new employee goes through onboarding—but the employee onboarding process is so much more than a list of tasks. It's your opportunity to make a first impression—a precious chance to prepare employees for their new job, establish metrics for success, and make new team members feel like they belong at your company. 
An effective onboarding experience has never been more important than it is now. With burnout and imposter syndrome on the rise, companies are looking for any way to make new employees feel welcome. Enter: the employee onboarding template.
Why use an employee onboarding template? 
An employee onboarding plan template is a way to standardize the onboarding process for every new hire. With a unified program, you can ensure team members have the information they need to succeed from day one. 
Streamline the process
An onboarding checklist template is just that—a checklist of the things your new employee needs to do and read in order to get set up in their new role. An effective template collects all of this information in one place so your employee doesn't need to remember it themselves. When created in a project management tool, onboarding templates can also help you save time and automate workflows. 
Give team members the information they need to succeed
Giving new hires the tools for the job is critical. When you clarify your expectations for hires during their first week, first month, and even first year at your company, you give them a clear understanding of what they need to succeed. 
This doesn't just benefit the new hire—it also increases employee satisfaction in the long term. When employees know what's expected of them, they're less likely to experience negative workplace emotions like burnout and imposter syndrome. According to our research, burnout and imposter syndrome—which disproportionately affect younger workers—cause low morale, miscommunication, a lack of engagement at work, more mistakes, and even attrition.
Read: 30-60-90 day plan: How to onboard new hires with ease
Make virtual team members feel welcome
Having a clear employee onboarding template is especially important for remote onboarding. Your remote employees won't have as much face time with you or their virtual team. Making it clear what they need to do, where they should communicate, and how they can immediately begin making an impact will empower them—no matter where they live. 
This is doubly important for employees who work in different time zones. If you can't be online when they are, it's even more critical to give new hires a clear list of to-dos to help them get started on their own.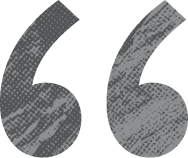 Asana's employee onboarding template
By seriously investing in the onboarding process, we believe that we can give our new hires the best leg up for their new roles. A big part of that is creating visibility and giving each new hire a clear understanding of what the onboarding process will look like. 
This isn't your average employee onboarding template. Our employee onboarding template includes some of the key things we do at Asana to make our employees feel welcome from day one. Each new hire gets a new employee onboarding checklist, which is modified by their manager before they onboard to include any relevant job information, such as information about meetings, check-ins, projects, and onboarding tasks. 
Creating this central source of information—and making it actionable—gives the employee a clear sense of what they should be doing from the start. It unlocks a great pre-boarding and onboarding experience by streamlining where new hires need to go for information. This makes it easy for them to find important company documents and job information like their job description, new hire paperwork, company policies, and employee handbook information.
Create your template
Key elements of an employee onboarding template
To help new hires succeed, you don't just need an effective employee onboarding template—you also need to know how to use it. To make this template as useful as possible for all new team members, make sure to: 
Set expectations and timelines for when and how work should be completed.

Specify due dates for each action item.

Transform the template into a living document that the new hire can update in real time with questions, learnings, and next steps.

Outline the entire of the new hire's onboarding plan from start to finish.
Integrated features
List View. List View is a grid-style view that displays all of your project's information at a glance. Like a to-do list or a spreadsheet, List View displays all of your tasks at once so you can not only see task title and due date, but also view any relevant custom fields like Priority, Status, or more. Unlock effortless collaboration by giving your entire team visibility into who's doing what by when.

Subtasks. Sometimes a to-do is too big to capture in one task. If a task has more than one contributor, a broad due date, or stakeholders that need to review and approve before it can go live, use subtasks to track this work. Subtasks are a powerful way to distribute work and split tasks into individual components—while ensuring all of those smaller to-dos are still connected to the overarching context of the parent task. Break tasks into smaller components or capture the individual components of a multi-step process with subtasks.

Custom fields. Custom fields are the best way to tag, sort, and filter work. Create unique custom fields for any information you need to track—from priority and status to email or phone number. Use custom fields to sort and schedule your to-dos so you know what to work on first. Plus, custom fields can be shared across tasks and projects to ensure consistency across your organization. 

Multihoming. The nature of work is cross-functional. Teams need to be able to work effectively across departments. But too often, work lives in one place. If each department has their own filing system, work gets stalled and siloed. With multihoming in Asana, you can reduce duplicative work and increase cross-team visibility by adding tasks to multiple projects. See tasks in context, view who's working on what, and keep your team and tasks connected.
Recommended apps
Frequently asked questions about employee onboarding templates
What should be included in a new employee onboarding template? 
Your new hire checklist template should include everything your employee needs to succeed from day one. Make sure you're including the actions they should take on their first day, the tasks they need to complete during their first 30-60-90 days, and any information they need during the new employee orientation process.
Who is responsible for creating an employee onboarding template?
Typically, the human resources team is responsible for the overall employee onboarding process. By standardizing the process across the entire new hire onboarding program, the HR team can ensure that every new hire gets the tools and information they need to succeed. Once the HR team has set the groundwork, you're responsible for populating any additional information, context, and details your new hire needs for their role. Sending out the onboarding template in the new hire's welcome email is a great way to get them up to speed fast.
How long should the employee onboarding process last?
Hiring managers and HR professionals often spend less than a month onboarding new employees, but that doesn't give new hires enough time to become confident in their roles. Ideally, your onboarding process should last from the new hire's start date through three months so you can go through a full 30-60-90 day plan.
How can I make new employees feel welcome?
The best onboarding experience starts before a new hire's first day. The week before they start, consider sending your new hire a welcome letter with information about what their first day will look like, expectations for what they should bring on that day, and additional details they might need to know—like the dress code or lunch policy. Once your new hire begins working on your team, make sure you're available to walk them through the onboarding process and answer any questions they might have. Consider assigning them a mentor to provide a peer relationship and support, as well.
Does an employee onboarding template increase retention?
Research by Glassdoor showed that organizations with a strong onboarding process can improve employee retention by 82%. An effective employee onboarding template sets the foundation for an engaged employee—which ultimately increases retention and reduces attrition.
Does each employee only need one onboarding template?
At Asana, we actually create two onboarding projects for each new hire. Every employee gets a general employee onboarding project, which includes details every new hire needs. In addition to this company-specific onboarding template, each new hire also gets a functional or role-specific onboarding template, with the details and information they need for their position.