Marketing is essential to any business, and there are many benefits that come from it. For starters, marketing strengthens brand awareness, educates customers, and impacts your bottom line. According to the Sales Benchmark Index (SBI), marketing typically contributes 15-30% of revenue when it comes to net-new customers. The question is: How can you get the most out of marketing for your business? It all starts with creating a marketing plan.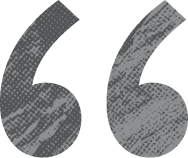 What is a marketing plan?
Think of a marketing plan as a detailed roadmap—a roadmap that outlines all the activities required to achieve your overall marketing objectives. It isn't just about the destination; a marketing plan maps out all of the steps you need to take to get there. If you're a marketer, you know that there's never a shortage of great ideas and things to do when it comes to marketing. With a marketing plan, you'll be given a framework to help you and your team effectively prioritize work—and then get that work done.
Depending on what you're trying to accomplish, what your timeline is, or which facet of marketing you're driving, you'll create a different type of marketing plan. Types of marketing plans include:
Quarterly or annual plans

Paid search plans

Social media plans

Content marketing plans

Product marketing plans

Integrated marketing plans

And more ...
Prova Asana per i team di marketing
Eight steps to creating a successful marketing plan
What does a marketing plan look like in practice and how do you build one? If it's your first time building a marketing plan, follow these eight steps for success:
1. Set a clear marketing strategy
Every strong marketing plan starts with setting a clear marketing strategy. You might be wondering, "What's the difference between a marketing plan and a marketing strategy?" A marketing strategy informs the marketing plan, whereas a marketing plan outlines the types and timing of marketing activities. In other words: a marketing strategy is the theory, the marketing plan is the action. You'll want to build your marketing plan around your marketing strategy.
Read: How to build a digital marketing strategy in 12 days
No matter what type of marketing plan you need to create, in order to first determine your marketing strategy, you need to ask yourself the following questions:
For example, let's say you're creating a marketing strategy for a new blog that you want to add to your existing website. Here's how you can approach the list of questions above:
First, do I have the resources I need?
Yes. The team has 15% more money than the budget required and we're fully staffed.
What is the vision?
To create a blog presence around certain SEO topics and increase the amount of organic web visits.
What is the value?
Websites with a blog tend to have 434% more indexed pages, thus bringing in more traffic and higher leads.
What is the goal?
To drive more web traffic and increase awareness through high quality blog content.
Who is my audience?
VP of Sales working in the healthcare industry for companies with more than 10,000 employees.
Pro tip: One of the most important things to do as you create your marketing strategy is to identify your target audience. As with all marketing, you need to know who you're marketing to. If you're having a hard time determining who exactly your target audience is, try the Bullseye targeting framework. The Bullseye makes it easy for you to determine who your target audience is by industry, geography, company size, psychographics, and more.
What are my channels?
Main channel will be the blog. Supporting channels include the website, email, digital ads, and social media.
What is the timeline?
Second quarter of the fiscal year (April 1-June 30).
Create a GTM strategy template
2. Define key metrics for success
Now that you've got your marketing strategy set, it's time to define what your key marketing metrics will be. Your key metrics will help you measure and track the performance of your marketing activities. They'll also help you understand how your efforts tie back to your larger objective.
For example, if your primary goal is to increase marketing qualified leads (MQLs), then MQLs will be a key metric. You'll want to ask yourself, "How many MQLs do I need to target to consider this marketing plan a success? How many MQLs do I expect each marketing activity to generate?" These are the types of questions you need to ask yourself when defining your key metrics. You want to know what the goal expectations are for your marketing plan before jumping in with both feet.
3. Research your competition
It's easy to get caught up in your company's world, but it is critical that you take the time to step outside and into your competitors' worlds. There's a lot of value behind understanding your competitors. Knowing how they market themselves will help you find opportunities to make your company stand out.
For example, make sure you're not duplicating your competitors' efforts. If you discover a competitor has already executed your idea to a T, then it might be time to go back to the drawing board and brainstorm new ways to differentiate yourself. You can learn their weaknesses and adjust your strategy accordingly, or see what angles they haven't approached yet. By looking at your competitors, you might be surprised at the type of inspiration you'll find and opportunities to differentiate yourself.
4. Integrate your marketing efforts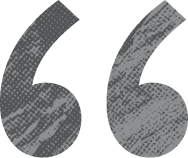 Now, here is where the fun comes in. Let's dive into the different components that go into building a marketing engine. You'll want to make sure your marketing plan includes multiple supporting activities that all add up into a powerful marketing machine. These components can include any or all of the following:
Lead generation

Ads

Email

Content

Video

Events

Social media

Website

Product marketing

Public relations

Analyst relations

Customer marketing

SEO

Conversational marketing

And more …
Prova Asana per i team di marketing
It's important to determine which of the components above make the most sense to leverage in your marketing plan. But even more important is to make sure they're all integrated seamlessly. Avoid approaching each marketing activity as a separate project. Instead, tie all of your marketing activities together to deliver a cohesive, integrated marketing experience.
Let's say, for example, your marketing plan revolves around delivering new positioning and messaging for your company. First, make sure your new messaging is communicated across every marketing component, whether it's in the videos, ads, emails, and so on. Each piece of marketing should sound like it came from the same brand.
Next, look for opportunities to integrate your efforts. For example, can you link to the press release in the email or embed the video in the blog post? These are the type of opportunities you want to capture in order to deliver an integrated marketing experience.
5. Stand out from the crowd with unique creative
Did you know that 32% of marketers say visual images are the most important form of content for their business? Having a clear brand and creative strategy is a huge part of every great marketing plan. When defining your creative strategy, think about your audience—what you want them to feel, think, and do when they see your marketing.
Will your audience find your creative work relevant? If your audience can't relate to your creative work, they won't feel connected to the story you're trying to tell. Think outside the box and find innovative ways to engage your audience, whether through video, animations, or interactive graphics. Know what screens your creative work will live on, whether desktop, mobile, or tablet, and make sure they display beautifully and load quickly across every type of device. It's easy to get caught up in the creative process, so it's important to never lose sight of what your intentions are: to get your audience to take action. Always find the best way to display strong Call to Actions (CTAs) in your creative work. We live in a visual world; make sure your creative counts.
Once you've established a strong creative strategy, the next step is to bring your strategy to life in the production stage. It's vital to set up a strong framework for your creative production process to eliminate any unnecessary back and forth and potential bottlenecks. Consider establishing creative request forms, streamlining feedback and approval processes, and taking advantage of integrations that might make your designers' lives easier.
6. Operationalize your marketing plan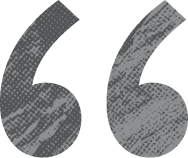 We've all been there. Teams have built well-thought-out plans that never see the light of day. Don't let this scenario be you. Building a marketing plan requires a lot of attention and time; you need to make sure it doesn't end up collecting dust on the shelf.
This particular step is key: operationalize your plan. It's important to get the gears moving on your marketing plan and move full speed ahead while momentum is strong. The first step to operationalizing your marketing plan is by housing its entirety in one place. A robust work management tool can help you accomplish this.
With the right work management tool, you can map out major themes for the year and set time frames or OKRs for every marketing activity. You're able to mark major milestones and view your entire marketing plan according to your preference, whether it's in a Gantt chart, calendar, or Kanban board view. The right tool also makes it easy to quickly loop in stakeholders with status updates so they're always up to date on progress. This is extremely important if you have a global team to ensure efforts aren't being duplicated.
With everything housed in one spot, you can easily track your entire marketing plan and make sure you always have something lined up to talk to your market about. Building a marketing plan is one thing, but how you operationalize it can be your secret to standout marketing.
Read: What is marketing operations? 4 steps to creating a marketing operation strategy
7. Get the right tech stack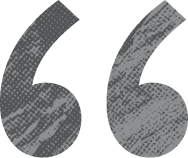 Equip your marketing team with a powerful tech stack so they can do their jobs seamlessly. Marketing technology (martech) continues to take center stage and you don't want to fall behind. Martech accounts for 29% of total marketing expense budgets and 87% of marketers believe martech is improving marketing performance at their companies. We live in a digital world with increasingly dispersed teams and you should take advantage of all the tools that come with it. Start with the tech essentials: the GAS stack. The GAS stack includes:
Google: Leverage G-suite (e.g., Google Docs, Google Calendar, and Gmail) to improve your everyday work experience and collaborate with colleagues in real time.

Asana: Every marketing plan benefits from an advanced work management tool. Asana is the tool that helps you and your team manage all the work and activity that happens before distribution, tracking, and optimization. Take advantage of Asana's integrations designed to give your team an end-to-end solution to run the entire marketing and creative process.

Slack: Participate in and stay on top of every conversation surrounding your marketing plan with Slack. A messaging platform is crucial for synchronous, one-off conversations throughout the day.
The list doesn't stop at the GAS stack. There are advanced tools that can assist you at every stage of your marketing plan, from analytics and reporting to marketing automation and lead nurturing. Marketers can now choose from nearly 7,000 tools, so you want to make sure you pick and choose the right amount and type of tools for your marketing plan. Start researching what's out there and have fun building your tech stack.
8. Measure performance
Given nearly 90% of marketers said improving their ability to track and analyze marketing efforts is a top priority, it comes as no surprise that measuring performance is a necessity. You established your key metrics in step two, and now it's time to track and report on them in step eight.
Periodically measure your marketing efforts to find areas of improvement so you can optimize in real time. There are always lessons to be taught when looking at data. You can discover trends as well as detect what initiatives performed well and what didn't. You can apply these learnings to your next marketing plan for improved results. For example, if you discover long-form content is consistently bringing in 400% more pageviews than short-form content, you'll want to focus on producing more long-form content in your next marketing plan.
Examples from world-class marketing teams
The best brands in the world bring their marketing plans to life every day. If you're looking for some examples on how to execute your next marketing plan, check out success stories from other marketing teams.
Redshift by Autodesk consistently grows content by 30% year over year
Autodesk creates software that helps people imagine, design, and make a better world. The Autodesk team launched Redshift, its premier owned-media site, and scaled content production to support seven additional languages. By standardizing their content production workflow and centralizing all content conversations in one place, the editorial team is able to publish 2X more content monthly. Learn more about how Autodesk runs a well-oiled content machine by reading the Redshift by Autodesk case study.
Sony Music increases creative production capacity by 4X
The marketing and creative production teams in the Legacy Recordings catalogue division at Sony Music are responsible for promoting 100+ years of music. With all creative production and approvals centralized in one project that's connected to the campaign team's calendar, creative needs and due dates are clear. By standardizing processes, the team has reduced campaign production time by 75%. Learn more about how Sony Music scaled their creative production process by reading the Sony Music Case Study.
Get started with marketing templates
Are you looking for a marketing plan template? Once you've created your marketing strategy and are ready to operationalize your marketing plan, get started with one of our marketing templates. Our marketing templates can help you manage and track every aspect of your marketing plan, from creative requests to approval workflows. Centralize your entire marketing plan in one place, customize the roadmap, assign tasks, and build a timeline or calendar. Once you've operationalized your entire marketing plan with one of our templates, share it with your stakeholders so everyone can work together in the same tool. Your entire team will feel connected to the marketing plan, know what to prioritize, and see how their work contributes to the project objectives. Choose the best marketing template for your team:
Prova Asana per i team di marketing
Turn your marketing plan into marketing success
A great marketing plan strengthens team alignment, improves organization, and keeps all your marketing activities on track. Now that we've walked through how to develop a marketing plan together, we hope you feel better equipped for success. With our eight steps and free templates, you're one step closer to creating your most successful marketing plan yet.