Strategy implementation is the fourth step in the strategic management process and it's where you turn your strategic plan into action. This can be anything from executing a new marketing plan to increase sales to implementing a new work management software to boost efficiency across internal teams.
Having a strategic plan is great, but unless you have the bandwidth, resources, and support to implement your plan it's not going to drive actual change in your organization.
We're going to cover the key steps of strategy implementation, including potential pitfalls and how you can avoid them, and introduce you to a few frameworks to help you successfully implement any strategy you're currently working on.
The 6 key strategy implementation steps
Before you can implement your strategy you need to create a strategic plan.
Your strategic or implementation plan outlines the steps your team or organization needs to take in order to achieve a goal or objective. Your implementation plan is the roadmap to a successful strategy execution and should include the following steps:
Define your goals

Conduct proper research

Map out any risks

Schedule all milestones

Assign tasks

Allocate helpful resources
Read: What is an implementation plan? 6 steps to create one
Once your strategic plan is set, it's time to get it on the road! There are six steps to follow on your way to a successful implementation.
Create an implementation plan template
Step 1: Set and communicate clear, strategic goals
The first step is where your strategic plan and your strategy implementation overlap.  
To implement a new strategy, you first must identify clear and attainable goals. As with all things, communication is key. Your goals should include your vision and mission statements, long-term goals, and KPIs. 
The clearer the picture, the easier the rest of your strategy implementation will be for your team and organization—simply because everyone will be working towards the same goals. 
Step 2: Engage your team
To implement your strategy both effectively and efficiently, you need to create focus and drive accountability. There are a few ways in which you can keep your team engaged throughout the implementation process:
Determine roles and responsibilities early on. Use a RACI matrix to clarify your teammate's roles and ensure that there are no responsibility gaps.

Delegate work effectively. While it can be tempting to have your eyes on everything, micromanagement will only hold you back. Once you've defined everyone's roles and responsibilities, trust that your team will execute their tasks according to the implementation plan.

Communicate with your team and ensure that everyone knows how their individual work contributes to the project. This will keep everyone motivated and on track.
Read: Collaboration in the workplace: 11 ways to boost your team's performance
Step 3: Execute the strategic plan
Allocate necessary resources—like funding for strategic or operational budgets—so your team can put the strategic plan into action. If you don't have the right resources you won't be able to achieve your strategic plan, so this should be a top priority. Here's how you can ensure that your team has the resources they need:
Start with the end in mind to effectively align your project's objectives, key deliverables, milestones, and timeline.

Identify available resources like your team's capacity, your available budget, required tools or skills, and any other unconventional resources

Define a clear project scope so you know exactly what your project needs when.

Share your project plan with everyone involved in the implementation process using a work management tool.
The better built out your strategic plan is, the easier it will be to implement it.
Читать о 7 моделях стратегического планирования и 8 методиках, которые помогут вам начать их использовать
Step 4: Stay agile
You'll inevitably run into issues as you begin implementing your strategy. When this happens, shift your goals or your approach to work around them. 
Create a schedule so you can frequently update the status of your goals or implementation strategy changes. Depending on the strategy you're implementing, you can create weekly, monthly, or quarterly project status reports. Share these updates with your external stakeholders, as well as your internal team, to keep everyone in the loop.
Having a central source of truth where you can update your team in real time will help you streamline this process. Asana's work management software allows your team to coordinate projects, tasks, and processes in real time but also gives you the freedom to get work done asynchronously—providing everyone with the visibility they need to understand who's doing what.
Step 5: Get closure
Once you implement the strategy, connect with everyone involved to confirm that their work feels complete. Implementing a strategy isn't like a puzzle that's finished when the last piece is set. It's like planting a garden that continues to grow and change even when you think you're done with your work.
Getting closure from your team will be the second to last milestone of your strategy implementation and is a crucial step toward completion.
Step 6: Reflect
Conduct a post-mortem or retrospective to reflect on the implemented strategy, as well as evaluate the success of the implementation process and the strategy itself. This step is a chance to uncover lessons learned for upcoming projects and strategies which will allow you to avoid potential pitfalls and embrace new opportunities in the future.
Читать о шести этапах проведения успешного совещания по итогам проекта
What you need to implement a strategy
No matter how well thought out your strategy is, you'll need these five key components to successfully implement any strategy.
Create an implementation plan template
People
You'll need a team that not only understands the strategy you want to implement but also has the skills and bandwidth to support you. Appoint, hire, and train the right people for the job and ensure that the competencies needed to succeed are present in your project team.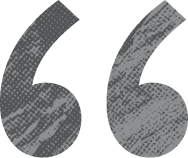 Resources
Effective resource allocation is one of the most important parts in strategy implementation. Resources can be both financial (e.g., cost of labor) and non-financial (e.g., time to implement strategy).
Organization
Everyone in your organization needs to know what their responsibilities are so they can be accountable for their part in implementing the strategy. This also means that the chain of command has to be defined and communicated so everyone knows who to communicate with during the implementation process.
Systems
The tools, capabilities, and systems you've put in place are another key component. You have to know what the functions of each of these systems are and how they will support your strategic management process during and after the implementation. 
Culture
The final key component is the organizational culture within your company. Rolling out new strategies can be confusing and stressful for teams. Ensuring that everyone knows what they need to know and feels valued and included is crucial for a successful and effective implementation.
Читать статью «Что такое управление изменениями? Шесть шагов для построения успешного процесса управления изменениями»
McKinsey's 7S framework
McKinsey & Company is a world-renowned management consulting firm that, among other things, created a framework of seven factors needed to implement a strategy successfully.
The factors can be split into hard elements (strategy, structure, and systems) and soft elements (shared values, skills, style, and staff). While the hard elements are easy to identify and influence directly, the soft elements are less tangible and typically influenced by the company culture versus a manager or other direct contact.
Let's take a quick look at the McKinsey 7S Model, beginning with the hard elements:
Strategy: Your organization's plan to establish or maintain a competitive advantage over others in the field

Structure: Your company's organizational structure

Systems: The day-to-day procedures and activities performed by your teams
These are the soft elements of the framework:
You can apply this framework to your strategy implementation process by looking at your organization's shared values first and ensuring that they align with your hard elements. Next, identify how well your hard elements support one another and where changes could improve their interaction. After you've established that, do the same for your soft elements.
This analysis helps you identify elements that are working well and elements that need improvement. Applying this framework to your strategic plan and strategy implementation process helps you get a better feel for how well your organization can implement change.
The three Cs of implementing strategy
Business consultant and author Scott Edinger coined the three Cs of implementing strategy—clarity, communication, and cascade. They're the three steps you should keep in mind if you want to implement your strategy successfully.
Let's take a closer look at what they represent.
Clarify your strategy. Ideally, strategy was well received in the boardroom and your stakeholders and executives are on board. However, if it's not clearly defined, you may lose your mid-level and frontline team members along the way. Your team can only implement a strategy they understand, so be clear with what your goals and strategic objectives are.

Communicate your strategy. A poster, announcement, or newsletter won't be enough to communicate a new strategy to your organization. Diversify your communication strategy to ensure that teams know what's going on and create opportunities to ask questions so everyone feels like they're part of the process.

Cascade your strategy. A well implemented strategy cascades through your entire organization. Involve your organization's managers and ensure that they understand the strategy so they can forward relevant information, tactics, and processes to their teams. While you may have informed your organization during the communication stage, this step is crucial in aligning every last teammate with your new strategy.
Next, let's have a look at some of the challenges you'll encounter during strategy implementation.
Strategy implementation pitfalls and solutions
A big undertaking like the implementation of a new strategy comes with its fair share of obstacles. Below are four of the most common pitfalls you'll encounter when implementing a strategy plus a few tips on how you can create solutions for your team. 
1.  Overwhelming or meaningless strategic plan
Problem: If the strategic implementation lacks meaning and potential or if there is an overwhelming number of puzzle pieces to consider, it can really put a wrench in your implementation. 
Solution: Use SMART goals to ensure that your strategic plan is specific, measurable, achievable, realistic, and time-bound. This framework will ensure that your strategic plan is both meaningful and possible to implement.
2. No implementation in sight
Problem: It's great to have a strategic plan but without the resources and support from upper management, the implementation may never happen.
Solution: Your strategic plan should include clear goals, consequences, and requirements to inspire the actual implementation of your strategy. The clearer the document, the easier it will be to get the resources needed to turn it into action.
3. Lack of communication and ownership
Problem: A team that's not 100% sure what the strategy actually is and doesn't feel confident about their respective tasks can make your implementation process come to a halt before it's even begun.
Solution: Clearly define each team member's responsibilities and delegate any relevant work. This gives team members a sense of ownership over the outcome of the strategy implementation. Ensure that your teammates have the authority and resources to execute their tasks.
4. Lack of accountability and empowerment
Problem: Low visibility and a lack of accountability can make your team feel helpless. 
Solution: Schedule regular strategy review and team meetings to discuss each team member's progress, issues that are arising, and strategy shifts that can contribute to the success of your implementation. Track the progress to give your team a sense of accomplishment whenever they check off another goal they've met.
As long as you're aware of the challenges, you can tackle them head on and avoid unnecessary setbacks.
Plan, implement, celebrate
Change isn't easy but in order for your team to grow, it's crucial that your organization does too.
Whether you're in the midst of developing your strategic plan with a small project team or you're already communicating your strategy to the entire organization, reliable project management software is critical in ensuring that everyone has access to the resources they need.
And once the strategy is successfully implemented, don't forget to give yourself and your team a pat on the back. After all, celebrating milestones like these is important too!
Create an implementation plan template
Sources: Harvard Business School | MindTools | OnStrategy