The North Atlantic Right Whale has been pursued by whalers for centuries and is now on the brink of extinction. One of the Whale and Dolphin Conservation's (WDC) many mission-driven programs is to help this particular species recover and thrive once more.
WDC was established in the United Kingdom in 1987 and is the leading charity dedicated to protecting whales and dolphins everywhere. It has four key objectives: end captivity, stop commercial whaling, create healthy seas, and prevent whale and dolphin deaths from fishing-gear accidents.
The organization works toward these goals by advising governments and corporations, running awareness campaigns, managing field research and animal rescue programs, and funding conservation projects, among other activities. There is an urgency underpinning these massive efforts to spread awareness and appreciation of these animals—after all, whales and dolphins play a critical role in healing our oceans and tackling climate change by distributing nutrients and processing carbon dioxide.
To achieve its goals, however, WDC needed to streamline the way it worked. Chris Butler-Stroud, Chief Executive of the 90-person organization, realized that their email-based system of managing work and information was resulting in departmental silos and a general lack of transparency. He noticed that:
Email discussions often excluded people who needed to be looped in on information critical to their work.

Jobs assigned through email weren't visible to others, which didn't support accountability.

Since there was no team consensus on what a completed project looked like—nor a clear way to track work—projects were sometimes left unfinished.
Chris knew that WDC had room to improve its internal transparency, efficiency, and impact. His teams began the search for a work management tool that could help take them to the next level.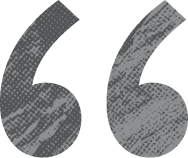 A platform to bring global teams together
WDC needed a one-stop-shop to manage projects end-to-end—a tool that could assign tasks to owners clearly and transparently. The tool had to communicate relevant project details to anyone involved, as well as to those who joined a project later on. Finally, it should track and measure time, to help WDC scope out future projects.
With teams across four continents and multiple time zones, WDC chose Asana for its ability to facilitate collaboration, communication, and transparency on a global scale.
WDC's culture of learning eases the transition
At first, the idea of switching to a new software platform and revamping their entire work process was daunting. To ensure a smooth transition, WDC developed an "Asana 101" training for groups and established Asana champions within multiple teams to provide one-on-one coaching. The organization encouraged teams to share the ways they used Asana, fostering an interactive learning environment.
Increasing donation impact through efficiency gains
Today, everyone at WDC manages all of their programs in Asana. The fundraising team tracks opportunities for collaboration with corporate partners; the marketing team has created an activity calendar with social media posts and documentary appearances; and the communications team shares its updates and relevant media snippets to keep everyone up to speed on the latest news.
After establishing new workflows with Asana, the teams noticed it took 25% less time to produce Whale & Dolphin, their magazine for supporters. With more effective and timely execution across the board, a higher percentage of donations were being allocated directly to conservation needs than ever before.
Moving meeting agendas to Asana resulted in shorter meetings that were laser-focused on decision-making, because much of the agenda had been addressed before gathering in person. It was also easier to reflect on the successes and challenges of projects, paving smoother paths for next time around. In particular, cross-departmental projects were improved significantly as colleagues were able to easily move in and out of projects, saving time on ramp-up and eliminating knowledge gaps.
The organizational culture has undergone its own transformation. Teams now better understand how their work relates to WDC's larger goals, since it's easy to divvy up tasks in Asana and see each teammate's specific contribution. They feel strongly aligned with the organization's mission, and proud of their personal impact.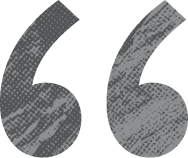 A busy year for better oceans
This year, WDC will continue to focus on their four core objectives while furthering their cetacean-centric research, to better protect them and aid public understanding. The organization is also busy with a global mapping exercise to support the creation of protected marine areas—giving the North Atlantic Right Whale and its endangered cousins a fighting chance to recover from their past.