From time to time, it's important to give yourself a little bit of what you give to others. Sales engagement platform Outreach helps their enterprise customers optimize sales cycles and create wildly productive teams—and realized they could use some optimizing themselves, specifically for their internal workflows.
Headquartered in Washington with international offices in London and Prague, Outreach had scaled to a point where internal workflows were getting out of hand. Everyone used different tools, from work management platforms, to spreadsheets, to note-taking apps. Teams were struggling to scope projects, meet deadlines, and align across common goals. On top of all this, the IT department was trying to manage a proliferation of tools, and needed to manage their security risks while simplifying the way they administered permissions.
IT Project and Programs Manager Carley McGee knew something had to be done. Carley heads up the company's major IT implementations and runs Outreach's software procurement program. Her team of seven serves the company's 600+ employees, who were all asking her the same question: "What's the best tool for managing my work?"
In addition to potential security issues, the fragmented workflows created an environment where it was:
Difficult for executives to get high-level overviews. Teams had trouble presenting data about their work and there was no organized archive of work and decisions.

Easy to miss emails, because work wasn't managed in one place. Project details were sometimes lost in the shuffle.

A guessing game to manage resources. No one could get a read on upcoming work and plan for bandwidth.
According to the Anatomy of Work Index, 64% of organizations that use work management software say their company is set up for efficiency, versus 27% of firms that don't have a system to manage their work. Carley wanted to make sure Outreach stayed on the right side of the divide and decided to find a solution that would be easy to use, secure, and user-friendly for independent learners. Most importantly, it had to be a tool that people would actually use.
Looking for simplicity, security, and flexibility
Carley needed a platform with strong security measures, especially considering current regulations like the EU's General Data Protection Regulation (GDPR) and the California Consumer Privacy Act (CCPA). When people left the company, Outreach had to be able to neatly transition the data over to a colleague, and when internal teams worked with third parties, they needed to easily control the access levels of collaborators.
As a first step, Carley and her team reviewed the tools that other teams at Outreach subscribed to. Engineering used a project management platform that worked well for them, and initially, Carley's team considered extending it for broader, cross-team use. But its interface was complicated, and onboarding the rest of the company would have strained resources. Outreach ended up keeping Engineering on their existing tool, and deciding on Asana for the rest of the company because it is both simple and adaptable to a wide variety of use cases. Outreach simply integrated Asana and Jira, engineering's tool, so that teams could keep a pulse on one another's progress and share information between platforms, preventing silos.
With Asana, the Outreach IT team now has the flexibility to add licenses as the company grows, and they can also connect it to Okta, their tool for secure identity management. Marketers can limit access to contractors working on their campaigns and Asana's multiple security certifications help the team rest easy when it comes to keeping confidential information under wraps.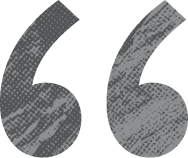 Power users lead the way to company-wide adoption
Outreach started out with a little over 100 Asana licenses, but within a month or two, usage had skyrocketed.
As new employees join the company, Carley adds them into Asana through the Okta integration and for those who need help getting started, she creates an "Asana Basics" onboarding project from a template so they can actively learn how to use the platform. Power users and Asana advocates—typically project managers from various teams around Outreach—have a Slack channel to share best practices and guide newcomers, who can hop in with questions.
It's often difficult to convince executives to adopt workflow changes. But at the time of implementation, one of Asana's power users headed up Sales Operations. In weekly executive meetings, he would showcase his team's work using Portfolios. All their projects were already captured and up to date in Asana, so he didn't need to do extra work to dig up accomplishments or update the latest status. His use of Asana demonstrated how easy it was for executives to get more visibility, and brought others in the organization on board.
One thing Carley loves about Asana is its built-in reporting on usage and logins. It makes it easy for her to see whether employees are actually using the platform, and it enables her to track cost-effectiveness as Outreach's number of Asana seats grows.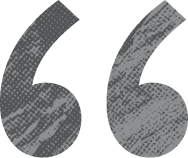 From planning high-level work to tracking 1:1 objectives
Flexible by design, Asana helps teams across Outreach manage their workflows:
Marketing runs campaigns, collaborates with contractors, and manages external events.

Sales Operations takes requests, manages system updates, and maps out upcoming work.

Sales management uses Asana for annual planning and in one-on-ones for accountability in career growth with reports.

Several teams also manage OKRs within the tool.
Instead of manually tracking everything in spreadsheets, HR now onboards new hires through automations they've built in Asana. After a hire, Recruiting notifies HR via a project with a set of tasks—like sending out a new-hire package—to manage the backend onboarding. Through this automation, HR has eliminated two double-entry steps.
In addition to Asana's standard work management features, like projects, tasks, and due dates, Outreach teams have a few personal favorites. Analytics loves using Forms for inbound requests, capturing the details they need up front before managing their queues. Teams are also strong advocates of Rules, which they use to automate steps and save time, and Portfolios, where they keep a high-level pulse on projects.
Company-wide usage of Asana has brought about a new level of accountability between managers and reports. There's less back-and-forth communication and work visibility has increased. This has been a great benefit in 2020, when Outreach teams have all been working remotely. On the IT side, Carey and her team now spend less time managing applications and have an easier time managing security risks.
Frictionless IT management with Asana
These days, work at Outreach no longer slips through the cracks, and teams are more proactive thanks to project kick-off and deadline reminders in Asana. With a seamless workflow in place, Outreach can now better serve its clients and continue to optimize sales cycles around the world with renewed efficiency.