Summary
A marketing plan allows organizations to clearly visualize their marketing strategies through every channel. Leveraging your marketing plan with the right tools can be instrumental in seeing your marketing goals come to life. Learn the eight steps for creating a successful marketing plan and see some examples of marketing plans from world-class teams.
Marketing is essential to any business, and there are many benefits that come from it. For starters, marketing strengthens brand awareness, educates customers, and impacts your bottom line. 
According to the Sales Benchmark Index (SBI), marketing typically contributes 15-30% of revenue when it comes to net-new customers. The question is: How can you get the most out of marketing for your business? It all starts with creating a marketing plan.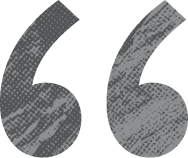 What is a marketing plan?
A marketing plan is a detailed roadmap that outlines the different strategies a team will use to achieve organizational objectives. Rather than focusing on solely the end goal, a marketing plan maps out all of the steps you need to reach your destination. 
If you're a marketer, you know that there's never a shortage of great ideas and things to do when it comes to marketing. With a marketing plan, you'll be given a framework to help you and your team effectively prioritize work—and then get that work done. Some elements of marketing plans include:
Target customers 

Audience personas 
What is the purpose of a marketing plan?
The purpose of a marketing plan is to grow the company's consumer base and strengthen its brand while aligning with the organization's mission and vision. The plan should analyze the competitive landscape and industry trends and then offer actionable insights that can create a competitive advantage. 
By documenting the steps of each strategy, you can see how your campaigns will work together in an organized way. 
Marketing plan vs. marketing strategy
A marketing plan contains different marketing strategies across different channels that work together to reach the company's overarching marketing goals. 
For example, imagine you're about to launch a new software product and the goal of your marketing plan is to drive downloads. Your marketing plan could include marketing strategies like creating top-of-funnel blog content and launching a social media campaign. 
무료 마케팅 전략 템플릿
How to write a marketing plan in eight steps
What does a marketing plan look like and how do you build one? If it's your first time building a marketing plan, follow these eight steps for success:
1. Set a clear marketing strategy
No matter what type of marketing plan you need to create, in order to first determine your marketing strategy, you need to ask yourself the following questions:
Example: Imagine you're creating a marketing strategy for a new blog. Go through the questions above to ensure you're ready to move forward with the plan: 
First, do I have the resources I need?
Yes. The team has 15% more money than the budget required and we're fully staffed.
What is the vision?
To create a blog presence around certain SEO topics and increase the amount of organic web visits.
What is the value?
Websites with a blog tend to have 434% more indexed pages, thus bringing in more traffic and higher leads.
What is the goal?
To drive more web traffic and increase awareness through high quality blog content.
Who is my audience?
VP of Sales working in the healthcare industry for companies with more than 10,000 employees.
Pro tip: One of the most important things to do as you create your marketing strategy is to identify your target audience. As with all marketing, you need to know who you're marketing to. If you're having a hard time determining who exactly your target audience is, try the Bullseye targeting framework. The Bullseye makes it easy for you to determine who your target audience is by industry, geography, company size, psychographics, and more.
What are my channels?
Main channel will be the blog. Supporting channels include the website, email, digital ads, and social media.
What is the timeline?
Second quarter of the fiscal year (April 1-June 30).
2. Define key metrics for success 
Now that you've got your marketing strategy set, it's time to define what your key marketing metrics will be. Your key metrics will help you measure and track the performance of your marketing activities. They'll also help you understand how your efforts tie back to your larger objective.
Example: Say your goal is to increase marketing qualified leads (MQLs). Therefore, MQLs will be your key metric. You'll then want to determine how many MQLs you need for this plan to be successful and how many MQLs you expect each marketing activity to generate. 
3. Research your competition 
It's easy to get caught up in your company's world, but it is critical that you take the time to step outside and into your competitors' worlds. There's a lot of value behind understanding your competitors. Knowing how they market themselves will help you find opportunities to make your company stand out.
Make sure you're not duplicating your competitors' efforts. If you discover a competitor has already executed your idea to a T, then it might be time to go back to the drawing board and brainstorm new ways to differentiate yourself.  By looking at your competitors, you might be surprised at the type of inspiration you'll find and opportunities to differentiate yourself.
Example: If your competitor launches a social media campaign identical to what you had planned, go back to the drawing board and see how you can build off their campaign. Ask yourself: How can we differentiate our campaign while still getting our message across? What are the weaknesses of their campaign that we can capitalize on? What angles did they not approach?
4. Integrate your marketing efforts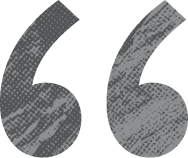 Now, here is where the fun comes in. Let's dive into the different components that go into building a successful marketing plan. You'll want to make sure your marketing plan includes multiple supporting activities that all add up into a powerful marketing machine. Some marketing plan components include: 
Lead generation

Ads

Email

Content

Video

Events

Social media

Website

Product marketing

Public relations

Analyst relations

Customer marketing

SEO

Conversational marketing
Knowing where your consumer base spends the most time is significant for nailing this step. You need to have a solid understanding of your target audience before integrating your marketing efforts. 
Example: If your target audience is executives that spend a lot of time on LinkedIn, focus your social media strategy around placing branded content on LinkedIn. 
5. Differentiate with creative content
Did you know that 49% of marketers say visual images are hugely important to their content strategy? Having a clear brand and creative strategy is a huge part of every great marketing plan. When defining your creative strategy, think about your audience—what you want them to feel, think, and do when they see your marketing.
Will your audience find your creative work relevant? If your audience can't relate to your creative work, they won't feel connected to the story you're trying to tell. Think outside the box and find innovative ways to engage your audience, whether through video, animations, or interactive graphics. Know what screens your creative work will live on, whether desktop, mobile, or tablet, and make sure they display beautifully and load quickly across every type of device. 
It's easy to get caught up in the creative process, so it's important to never lose sight of what your intentions are: to get your audience to take action. Always find the best way to display strong Calls to Action (CTAs) in your creative work. We live in a visual world; make sure your creative content counts.
Once you've established a strong creative strategy, the next step is to bring your strategy to life in the production stage. It's vital to set up a strong framework for your creative production process to eliminate any unnecessary back and forth and potential bottlenecks. Consider establishing creative request forms, streamlining feedback and approval processes, and taking advantage of integrations that might make your designers' lives easier.
Example: If your brand is fun and approachable, make sure that shows in your creative efforts. Create designs and CTAs that spark joy, offer entertainment, and alleviate the pressure in choosing a partner.
6. Operationalize your marketing plan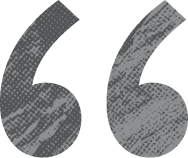 We've all been there. Teams have built well-thought-out plans that never see the light of day. Don't let this scenario be you. Building a marketing plan requires a lot of attention and time; you need to make sure it doesn't end up collecting dust on the shelf.
This particular step is key: operationalize your plan. It's important to get the gears moving on your marketing plan and move full speed ahead while momentum is strong. The first step to operationalizing your marketing plan is by housing its entirety in one place. A robust work management tool can help you accomplish this.
With the right work management tool, you can map out major themes for the year and set time frames or OKRs for every marketing activity. You're able to mark major milestones and view your entire marketing plan according to your preference, whether it's in a Gantt chart, calendar, or Kanban board view. The right tool also makes it easy to quickly loop in stakeholders with status updates so they're always up to date on progress. This is extremely important if you have a global team to ensure efforts aren't being duplicated.
With everything housed in one spot, you can easily track your entire marketing plan and make sure you always have something lined up to talk to your market about. Building a marketing plan is one thing, but how you operationalize it can be your secret to standout marketing.
Example: If your strategy is to increase MQLs, you can set OKRs to ensure you put your goals into action. A sample OKR could state: "We will double MQLs as measured by the amount of organic traffic to our blog."
7. Get the right tech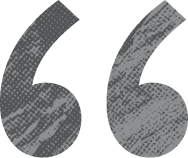 Equip your marketing team with powerful technology so they can do their jobs seamlessly. Marketing technology (martech) continues to take center stage and you don't want to fall behind.82% of organizations claimed to be making changes to their martech to improve performance in 2022. 
We live in a digital world with increasingly dispersed teams and you should take advantage of all the tools that come with it.
Example: Imagine you're looking to increase email outreach while not straining your team's bandwidth. Invest in an email marketing platform that automates outreach and helps to identify and reach your target audience. 
8. Measure performance
Given that over 75% of marketers are analyzing how their campaigns affect revenue, it's no surprise that measuring performance is necessary. You established your key metrics in step two, and now it's time to track and report on them in step eight.
Periodically measure your marketing efforts to find areas of improvement so you can optimize in real time. There are always lessons to be taught when looking at data. You can discover trends as well as detect what initiatives performed well and what didn't. You can apply these learnings to your next marketing plan for improved results. 
Example: Say you discover that long-form content is consistently bringing in 400% more page views than short-form content. As a result, you'll want to focus on producing more long-form content in your next marketing plan.
Types of marketing plans 
Depending on what you're trying to accomplish, what your timeline is, or which facet of marketing you're driving, you'll create a different type of marketing plan. Some different types of marketing plans include, but aren't limited to:
General marketing plan 
A general marketing plan is typically an annual or quarterly marketing plan that details the overarching marketing strategies for the period. 
Typically, this type of marketing plan outlines marketing goals, the company's mission, buyer personas, unique selling propositions, and more. The general marketing plan lays the foundation for the other marketing plans that an organization may employ. 
Content marketing plan
A content marketing plan outlines the different content strategies and campaigns that you'll use to promote your product or service. When putting together a content marketing plan, ask yourself:
Who's our audience? 

What topics are they interested in?

What channels do they consume content through?
Use market research tools to get the best insights into what topics your target audience is most interested in. 
SEO marketing plan
Your SEO marketing plan should work directly alongside your content marketing plan as you chart content that's designed to rank in search results. While your content marketing plan should include all types of content, your SEO marketing plan will cover the top-of-funnel content that drives new users to your site. 
Planning search engine-friendly content is only one step in your SEO marketing plan. You'll also need to include link-building and technical aspects in order to ensure your site and content are as optimized as possible.
Paid marketing plan
This plan includes all the paid strategies in your marketing plan, like:
It's especially important to do audience research prior to launching your paid marketing plan to ensure you're maximizing ROI. Consult with content strategists to ensure your ads align with your buyer personas so you know you're showing ads to the right people. 
참고: 마케팅과 광고의 차이점
Social media marketing plan
This plan will highlight the marketing strategies that you plan to accomplish on social media. Like in any general or digital marketing plan, your social media strategy should identify your ideal customer base and determine how they engage on different social channels. From there, you can cater your social media content to your target audience.  
Your social media plan should detail the marketing tactics you'll use to reach your audience on social media as well as key success metrics. Some success metrics on social media could include:
Reaching 50,000 followers on Twitter 

Getting 1,000 weekly mentions on Instagram 

Getting 500 profile shares on Facebook 
These will change depending on who your target market is. However, no matter what channel you're tracking, use SMART goals to gauge social media milestones. 
무료 마케팅 전략 템플릿
Product launch marketing plan
If you're launching a new product, you'll need a specific marketing plan tailored to build excitement about the launch. 
Product launch marketing templates can have unintended effects that create buzz around older products or services. Nailing your product launch marketing plan can reinforce your overall brand and fast-track your general marketing plan.
Marketing plan examples from world-class teams
The best brands in the world bring their marketing plans to life every day. If you're looking for some examples of how to execute your next marketing plan, check out some sample marketing plans from successful marketing teams.
Redshift by Autodesk consistently grows content by 30% year over year 
Autodesk creates software that helps people imagine, design, and make a better world. The Autodesk team launched Redshift, its premier owned-media site, and scaled content production to support seven additional languages. 
By standardizing their content production workflow and centralizing all content conversations in one place, the editorial team is able to publish 2X more content monthly. Learn more about how Autodesk runs a well-oiled content machine by reading the Redshift by Autodesk case study.
Sony Music increases creative production capacity by 4X
The marketing and creative production teams in the Legacy Recordings catalog division at Sony Music are responsible for promoting 100+ years of music. With all creative production and approvals centralized in one project that's connected to the campaign team's calendar, creative needs, and due dates are clear. By standardizing processes, the team has reduced campaign production time by 75%. Learn more about how Sony Music scaled their creative production process by reading the Sony Music Case Study.
Trinny London perfects new customer acquisition 
In consumer industries, social media is crucial for building a community of people who feel an affinity with the brand—and Trinny London is no exception. As such, it was imperative that Trinny London's ad spend was targeted to the correct audience. Using a work management tool, Trinny London was able to nail the process of creating, testing, and implementing ads on multiple social channels.
With the help of a centralized tool, Trinny London improved its ad spend and drove more likes and subscriptions on its YouTube page. Learn more about how Trinny London capitalized on paid advertising and social media by reading the Trinny London Case Study. 
Use a marketing plan template to get started
Are you looking for a marketing plan template? Once you've created your marketing strategy and are ready to operationalize your marketing plan, get started with one of our marketing templates. 
Our marketing templates can help you manage and track every aspect of your marketing plan, from creative requests to approval workflows. Centralize your entire marketing plan in one place, customize the roadmap, assign tasks, and build a timeline or calendar. 
Once you've operationalized your entire marketing plan with one of our templates, share it with your stakeholders so everyone can work together in the same tool. Your entire team will feel connected to the marketing plan, know what to prioritize, and see how their work contributes to the project objectives. Choose the best marketing template for your team:
Turn your marketing plan into marketing success 
A great marketing plan strengthens team alignment, improves organization, and keeps all your marketing activities on track. Now that we've walked through how to develop a marketing plan together, we hope you feel better equipped for success. With our eight steps and free templates, you're one step closer to creating your most successful marketing plan yet.
무료 마케팅 전략 템플릿