Every year, digital marketers from around the world make the trip to Cologne, Germany for the DMEXCO Digital Marketing Expo & Conference. The trade show hosts more brands, agencies, and tech leaders than any other show in the industry—40,000 visitors from 98 countries, 1,000 exhibitors, and over 700 speakers attended the 2019 event. That's a lot of digital marketers.
A team of about 60 people, including external vendors, work to put on the DMEXCO conference; they are a subset of the Cologne Trade Fair organization. Peter Knobloch's IT and product management team sit within this group, and they support the marketing, sales, and event planning teams, as well as build and manage tech tools like the conference mobile app and ticketing system.
When Peter joined, they were using email as their primary method to plan projects, along with tools like Slack, HubSpot, and Confluence. But email didn't scale for a number of reasons:
Knowledge was lost in email threads or inaccessible silos.

It took too long to find information, making timely execution feel impossible.

It was difficult to see which team members were responsible for which tasks, so progress on complex projects was unclear.
Peter introduced the team to Asana and they never looked back.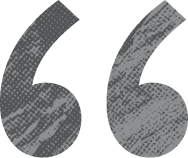 A platform to handle complex projects
Peter knew the team needed a better work management platform to move faster. With 10 years of startup experience under his belt, he had used Asana in other roles, so he pitched it to the team. He knew it could handle the complexity of DMEXCO planning and would allow external vendors to collaborate with internal teammates, all in one place.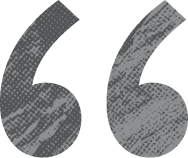 If a request isn't in Asana, it doesn't exist
He created teams in Asana to map to the real-world teams in the DMEXCO organization, like sales, marketing, and conference planning, with each team having its own projects.
Then, Peter's IT team spread Asana throughout the organization with a "learn by doing" approach. They accepted requests for support only if they came through Asana tasks—not through email or Slack. Consequently, other teams in the organization became comfortable with Asana and started to adopt it for their own work.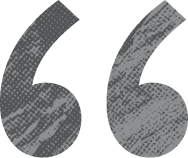 Every year sees a better conference. . .and a more efficient team
Today, everyone at DMEXCO uses Asana to plan the conference and manage projects. The marketing team, for example, plans partnerships, email marketing, and announcements to preview the top 20 guest speakers of the conference.
The entire DMEXCO organization debriefs last year's event and captures learnings to improve in the future—they track their actionable to-do's in Asana, as well as high-level discussions of ideas. This helps them improve the attendees' experience each year. Simply put, it's easier to plan next year's conference; all they need to do is duplicate the previous year's Asana projects, reassign tasks, and add their improvements.
It's also simpler to onboard employees because historical information is easy to see, and there's a clear system to offboard departing employees. But most importantly, the team is more efficient day-to-day, thanks to well-organized information and clear accountability. Rifling through emails is no longer a prerequisite for completing simple tasks. And being able to see completed work in Asana gives the team a sense of accomplishment, motivation, and satisfaction at the end of the week.
What's next for DMEXCO and Asana
The DMEXCO team continues to improve their workflows and efficiency, and they hope to integrate Asana with their internal tools.