Helping your team align on work, collaborate effectively, and deliver their goals is a big challenge. Work management tools can help you coordinate work across teams, so you can gain clarity amidst the chaos and align stakeholders across your organization.
But with so many options out there, it can be hard to know what to look for in a tool. At the end of this guide, you'll know exactly what you need from a work management tool to help your team stay in sync, reach deadlines, and hit your goals.
Read: How to choose the best collaborative work management solution
What is work management?
Work management is a systematic approach to managing your team's workflows—whether that's a project, an ongoing process, or routine tasks—to provide the clarity your team needs so they can hit their goals faster. With a work management tool, you can ensure everyone has the information they need—across all levels of your organization—so they can accomplish the work that matters most.
Läs: De 3 viktiga delarna av arbetshantering
Work management vs. project management
You may have heard of—or used—project management software in the past. While project management software can help you effectively manage a single project or ad-hoc initiative, work management takes it to the next level. With a work management tool, your team can create a system and manage processes that have no beginning or end date—while also providing the context to connect those initiatives.
Läs: Arbetshantering vs projekthantering: vilken är skillnaden?
What are the benefits of work management?
When you know where everything stands, you and your team are most equipped to get your best work done. Nowadays, 60% of an employee's time is spent on work about work—status meetings, email updates, duplicative work, and manual entry—instead of skilled work.
With work management, you can align your team—whether you're remote, distributed, or in the office. Not only can you gain clarity on who's doing what by when, but you also get a bird's-eye-view of how all of your team's initiatives come together.
Every team can benefit from a work management tool, because every team can benefit from clearer processes, more interconnected work, and less work about work. In particular, a work management tool can help your team:
Map out your big-picture goals and the tasks you need to get there

Share one central source of truth with your team and cross-functional stakeholders

Communicate and share feedback right where work is being done

Automate manual tasks so your team has more time for the work that matters

Seamlessly connect work across all your favorite business tools
But not every work management tool is made equal. So if you think your team could benefit from the connection and clarity a work management tool can bring, here are the features to look out for:
1. Simple to deploy and easy to adopt
The most effective work management tool is one that everyone is using. That way, your team has a central source of truth for where work happens. If you're looking for a work management tool, make sure you can assign work and gain clarity in the click of a button. Look for a tool with resources, such as a dedicated user guide or videos, to help your team get started.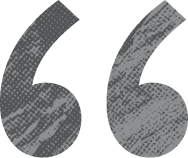 2. Customizable and flexible for your team's needs
Your work management tool has to work for everyone. Not only do you need to drill down into individual tasks, provide feedback, and align on details—you also need to be able to see how work ties together, what the progress of the whole project or group of projects is, and how you can drive that work forward. Individual contributors, team managers, and cross-functional stakeholders need a tool that fits their needs.
That means it shouldn't be a one-size-fits-all approach. Instead, your work management tool should provide different views and features so everyone on your team can access what they need. For example, you want a tool where: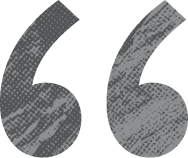 3. Made to reduce duplicative work
Work management software isn't just built to help you manage projects and tasks. It also helps you and your team build processes and coordinate projects so you can get your most important work done.
But duplicative work gets in the way of that. In fact, the average employee spends 4.5 hours per week doing work that's already been done. Instead, your work management tool should offer avenues for you to reduce duplicative work. For example, look for a tool that offers:
Pre-built and custom templates, so you can get projects off the ground quicker, or turn your own processes into reusable templates.

Rules, so you can automate manual work and create error-proof processes that reduce bottlenecks.

Intake forms, so you can standardize the intake request process. Get all of the information you need to start a project or task effortlessly.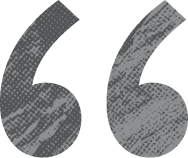 Read: How to choose the best collaborative work management solution
4. Built with an internal structure
In order to be effective, your work management tool needs to be more than a project management system. You don't just need a tool to help you coordinate projects in a vacuum and handle every situation as if it's ad-hoc.
Instead, to build processes and work cross-functionally, your work management tool should have a clear structure that connects the smallest piece of work up to your organization's initiatives. For example, in Asana, individual work is done in tasks, which have assignees and due dates. Tasks live in projects, which encompass a larger initiative (like a product launch) or ongoing process (like a blog schedule). Then, you can create Portfolios of projects—for example, to capture all of the work the marketing team is doing, or all of the projects being completed in 2020.
Read: How to structure your work in Asana
Internal structure isn't just a nice-to-have in a work management tool. According to the Anatomy of Work Index, when employees have clarity on how their individual work ladders up to their organization's goals, they're 2X more likely to feel motivated.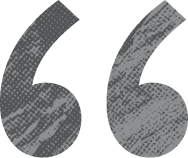 5. Able to integrate with your favorite business tools
The average employee uses 10 different tools per day. The app switching is not only exhausting—it also means information is scattered and difficult to find. Your team shouldn't have to dig through 10 tools in order to find the information or context they need in order to be successful.
Look for a work management tool that integrates with your favourite business tools, so you can coordinate all of your work in one place.
Read: Top 11 integrations to keep your tools and teams connected with Asana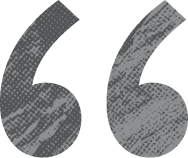 6. Secure and reliable
Make sure the work management tool you choose has the security measures in place to keep your data private. Check their trust & security page to confirm they back up applicable data properly. Not only should your work management tool protect your privacy—they should give you the tools to control both user and object-level permissions, including the ability to define which third-party applications are accessible to your team.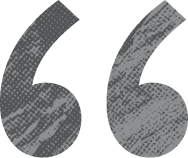 There's a seventh must-have feature to look for in a work management tool: you should be able to try it for yourself.
Read: How to choose the best collaborative work management solution
Take the guesswork out of work so you can keep your team coordinated—wherever you are. Try Asana for free today.