At the start of the COVID-19 pandemic, everyone from businesses to prime ministers signed up for a Zoom account. The leading communications provider connects millions of companies, friends, and families with video, voice, chat, and content sharing tools. And for businesses in particular, video conferencing plays a starring role when they can't meet with customers in person and teams can't physically work side by side.
Zoom grew from just over 2400 employees in January 2020 to more than 5700 global employees as of June 2021 and the Business Services & IT department keeps them all connected. Gregory Daniels, Senior Manager for Technology Program Management, leads a team that focuses on IT project and program management. They oversee systems changes and deployments such as Zoom's Okta rollout and the companywide Bring Your Own Device program. These global initiatives, with budgets in the millions of dollars, affect just about everyone at the company.
Greg has also worked to develop Zoom's project management culture, but when he joined, teams were struggling to collaborate in a mix of spreadsheets, emails, and work management platforms. The mishmash just wasn't working:
Engineering and development teams used Jira, but marketing and sales teams didn't, making visibility into upcoming feature releases difficult.

Some teams fielded work requests from all directions, which made it difficult to scope and prioritize inbound projects.

Status updates for executives were presented in a slide deck that teams manually updated in a tedious process.
Zoom's workforce needed a more effective way to communicate as the company scaled up.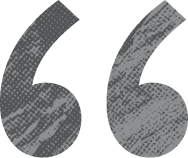 A solution to bridge technical teams and business teams
Greg and his IT colleagues began to evaluate work management platforms. A top priority was to unite Zoom's technical and business teams to eliminate those last-minute launch scrambles. They needed a platform that had a Jira integration, and that was flexible enough to accommodate different workflows from different departments.
It was also important that individuals were able to start working in the tool without setup help from IT. In fact, a couple hundred employees at Zoom were already using Asana on their own. This, along with its flexibility, native Jira integration, and market leading position, helped the IT team choose Asana as Zoom's standard platform.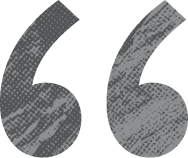 Rollout: teaching people to manage projects the Zoom way
IT rolled out Asana to five departments initially, and as managers brought projects into the platform, their teammates followed. More and more groups came on board as they saw the value of centralizing work, with one easy-to-share link to an Asana project that contains everything. IT also achieved leadership buy-in by moving monthly business reviews into Asana.
Greg says, "Once we made Asana official, the pent-up demand for a work management tool spilled over and we saw many more people using it over time." Zoom's time savings from working in Asana grew 200% year over year as adoption increased.
Greg's team used the Asana rollout to teach people general organizational skills and the "Zoom way" of getting things done. "Asana is our classroom to help people learn a new way to manage projects," he says. "We use it to teach fundamental project management skills and how to work in a repeatable, scalable way to achieve results."
Today, Zoom has a few Asana experts in each department who train new employees on their group's workflows, while Greg's team is available for additional training and complex project design. They often show off the Security team's Asana setup as an example of how to structure Portfolios, and standardize projects.
How technical and non-technical teams work together in Asana
Departments across Zoom use Asana as a source of truth.
The engineering-business connection Engineering teams manage day-to-day tasks in Jira, synced to Asana, so they don't need to update marketing on every little release. "It has completely unscrambled the scramble for us," says Greg.
Marketing The globally distributed marketing team uses Asana to plan campaigns and events, as well as to manage inbound requests from other teams at Zoom.
Business Services & IT IT uses Asana for global rollouts and systems changes, such as the Bring Your Own Device program, which achieved 90%-plus enrollment. "Asana made change management easy," Greg says. "We could track every tiny subtask needed to help Zoom employees understand the program. There was too much going on for a spreadsheet to be effective."
Security The Security team uses Asana to keep their projects up-to-date in real time, so everyone can see their status. This is vital for the team's large technical implementations and enterprise-wide rollouts, which can involve up to 20 collaborators and many more stakeholders. The team uses Portfolios to organize continuous large-scale initiatives and nested Portfolios for projects within them.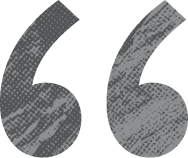 Teams rely on a standard set of Asana features but use them flexibly to match their processes.
Projects are the source of truth, and Project Overviews provide context about goals, scope, time, and cost, so that nobody needs to ask the project manager.
Portfolios group projects by their program, clarify team workloads and bandwidth, and let managers monitor status in one view.
Integrations such as Jira Cloud connect technical and business teams. The Zoom integration lets meeting attendees take notes in an Asana task within a Zoom meeting. The Zapier integration helps automate steps in workflows, while the Google Drive integration connects files to the projects they belong to.
Forms help teams collect inbound requests from internal sources in one channel. For example, the content creation team in Sales Ops Enablement collects all information upfront in their standard Asana Form. Greg says, "It was process enforcement from day one. They share a form link, receive a secure request, scope, and provide a deadline estimate."
They can quickly iterate on their process by changing fields in the Asana form. Zoom employees submit nearly 900 forms per month, and the efficiencies created save the company an estimated 335 days of work per year.
Templates provide a jumping-off point for new projects, saving time and ensuring no steps are forgotten. "If I'm using an Asana template," says Greg, "an hour of project planning becomes just fifteen or twenty minutes. An hour-long kickoff meeting gets cut in half. The time savings are substantial."
Zoom saves 667 work days per year
Today, Zoom saves an estimated 667 work days per year with Asana features like forms, comments, templates, and more. That's more than two years of typical 40-hour workweeks.
Some teams have ditched manual executive slide deck updates, instead using Porfolios to give leaders a 30,000-foot view of all initiatives. It's also easy to spot when groups are working on similar projects, so they can consolidate work and rally their efforts.
The Anatomy of Work Index found that this duplication is common, and knowledge workers are spending 13% of their time on work that's already been completed. The issue becomes more likely when an employee uses many apps to get things done. But for Zoom, a central home for projects shines a light on redundancies.
When all schedules, tasks, and communications are in one place, remote collaboration is easier.
Organization and discipline helps companies scale
As Zoom's project management capabilities continue to grow, more groups like Greg's are emerging around the company. They continue to champion and innovate on the Zoom way to get things done, helping everyone execute quickly and at scale.
When employees work together in Asana, Zoom closes the distance between its teams—just as their products help close the distance between colleagues, loved ones, and even prime ministers.