Most of us don't think about how the reservations we make on booking websites are transferred to hotel systems. That's because SiteMinder does all the work behind the scenes, providing guest booking technology to more than 35,000 hotels across 160 countries. In 2018, the company generated over 87 million reservations worth over US$28 billion in revenue for hotels.
Today SiteMinder is experiencing a period of high growth. As a result, the team realised there was an opportunity to increase transparency and alignment around company objectives to help scale its global business.
The need for a work management solution was felt most keenly by three leaders in SiteMinder's business operations department. Rob Hoy serves as the VP of Strategic Operations and is responsible for strategy, growth, business insights, and project management. Evan Miller serves as the Global Billing and Collections Director and leads a team of 21 spread across six countries. Michael Chidgey serves as the PMO and Program Manager, supporting cross-functional projects focused on improving efficiency within the business. All three leaders and their teams needed to focus on how to make SiteMinder bigger and better but found they were spending precious time looking for the right information, updating documents, and attempting to coordinate work smoothly.
In spite of SiteMinder's ambitious growth plans and strategy, OKRs were tracked in spreadsheets which weren't easy to access and required manual updating. As a result, it was difficult for Rob and Michael to collect business insights, improve efficiency, and get leadership aligned on priorities.
Collaboration between departments and international offices was also tricky as key information wasn't accessible to all, which made delegating and tracking work difficult. This was a particular challenge for Evan who managed a large team spread across time zones and was wary of critical processes being managed ineffectively over email.
After evaluating numerous tools, SiteMinder's business operations department decided Asana fit their needs best because:
Flexible workflows enabled one tool to be used company-wide

Easy task assignment and transparency promoted collaboration

The intuitive interface made for easier work management

Many team members had used Asana in previous roles, enabling quicker adoption.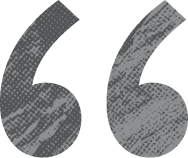 Rolling out Asana across departments
Rob and the team first started using Asana to run meetings so the broader staff could easily access agendas and capture action items in real time. They ensured the leadership team understood how Asana worked and the positive impact it would have on the company, and then showed all employees the value it would bring to day-to-day operations. New users received basic training and one-on-one coaching helped those who needed an extra hand. Standard conventions and guidelines about how to structure work in Asana were also shared, making collaboration across departments and time zones seamless.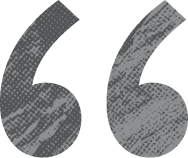 Scaling more effectively with Asana
Adopting Asana at SiteMinder has seen the business improve in all areas, particularly business operations. Here's how:
OKRs and strategy management are more effective. SiteMinder's leadership is now more aligned across top priorities and the broader staff knows the key areas of focus. Because work is more transparent, it's clear who is responsible and what's at risk if that work is not completed on time.

Global billing and collections processes are more accurate. Recurring tasks have been set in Asana to ensure quality assurance and critical steps involving invoices are not missed. This has enabled the team to distribute work more evenly and share knowledge across time zones.

Large, cross-functional business projects involving more than two departments are managed in Asana. With more than 10 projects and programmes running concurrently, the team has greatly benefited from more visibility around plans, responsibilities, and deadlines.

Business strategy meetings are run more effectively. Agendas are built in Asana and action items are logged in real time so nothing falls through the cracks. This helps keep leadership on track and moving quickly.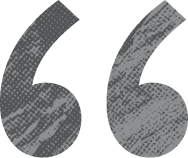 Looking to the future
SiteMinder's future is excitingly focused on hyper-growth. The company will continue to innovate and find new ways to more easily connect hotels with their guests online. As they look to launch new products and revenue streams, it will continue to keep track of everything in Asana.