Summary
Organizational culture is more than just beer on Fridays. It defines and shapes your work environment, and it's created by all of the programs, communications, and behaviors within your organization—not to mention your business goals and values. But building good organizational culture takes time and effort. Read on for our culture-building tips, plus six things to focus on to develop a positive culture at your company.
At your organization, you've probably thought a lot about the product you're building, the way you'll win customers, and the people you're hiring. After all, these are critical ways to run your business smoothly.
Equally important—but often overlooked—is organizational culture. But what if we told you that great company culture is the secret sauce that takes your team from good to exceptional?
Good culture is achievable—but it takes a committed team of leaders focused on building culture to make it happen. At Asana, we've dedicated time and investment into building our culture—in fact, our co-founders like to say they approach company culture with the same intentionality they bring to developing the Asana product.
This led to decisions like hiring our Head of Diversity and Inclusion when we had less than 200 employees and spending five months interviewing our Head of People Operations to make sure she was the perfect person to drive our culture forward.
Why are we telling you all of this? Because we believe that organizational culture is the key to unlocking a great business, a great team, and ultimately, a great mission.
What is organizational culture?
Organizational culture is the very core of a company. It refers to the practical and pervasive implementation of norms, best practices, ideals, and shared values within your company. Your culture defines and shapes your work environment.
Ultimately, developing your organizational culture is about building people programs to help you achieve your business goals while remaining in-line with your company values.
Anna Binder, Asana's Head of People, likes to say culture "is not beer on Fridays." Instead, culture connects the three crucial parts of any organization: 
Your organization's business goals. What is your organization trying to achieve in the marketplace, and how will it get there?

Your company values. Everything starts with the values held by company leadership and how well they walk the talk.

Your people and people touchpoints. Think of all the programs, communications, and organizational behaviors within your organization. These hundreds and thousands of touchpoints make up your organizational culture—anything from your budget to the language you use in job descriptions to how decisions and business objectives are defined and communicated.
No more silos: Optimizing your organizational structure for stronger cross-team collaboration
In this ebook, learn how to structure your organization to prevent silos, move faster, and stay aligned in the face of change.
Why company culture is important
Investing in organizational culture and leadership where team members can thrive, engage with work, and feel supported is exactly what contributes to business success. By leveraging your company values, you can regularly and intentionally improve your business engine, customer support, onboarding, recruiting, internal processes, and nearly everything else about your organization. 
Good culture drives employee engagement and increases retention, because your team feels supported and able to do their best work every day. With strong culture and values you can: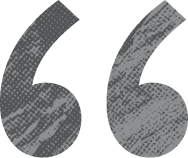 Baca: Cara kami merancang budaya yang mendorong hasil bisnis
So, how can you get there? Every company's organizational culture is different—and part of what makes your culture unique is what you bring to the table. With that in mind, here are the six main factors to consider when developing your company culture. 
1. Build shared values
Building shared values—and living those values—is the bedrock of good corporate culture. An organization's core values describe how group members should treat one another, how employees can expect to be treated, and what central values everyone at the company shares. 
It's important to note that you shouldn't just create top-down values, but instead give your team an opportunity to co-create cultural values. Just like your company itself, your company's values should be living, dynamic ideals that your team members believe in. 
How to build shared values: Sometimes, this can mean re-thinking or refreshing your values—especially as your company grows. A values refresh is a powerful way to refine, re-define, or build new values based on the stage your company is at. In fact, we went through a values refresh a few years ago at Asana to do just that. Here's what we landed on:
2. Invest in diversity, inclusion, and belonging programs
A key part of organizational culture is making sure your team members feel like they belong—and that starts with diversity, inclusion, and belonging. Building a diverse workforce isn't just the right thing to do—it actually gives your team a competitive advantage. Research shows that companies with more diverse teams are more innovative, make better decisions, and are more effective at achieving their financial goals. 
How to invest in diversity:There are a few great ways to embed diversity into your current culture, including: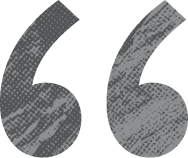 3. Ground your culture in mutual trust
An inclusive culture must be centered on trust at its core. Employees have to feel safe to be themselves, experiment, take chances, fail, and ultimately, succeed as individuals and as teams. Part of building your organization's culture is creating a space where employees, regardless of title, team, or tenure, feel welcome and encouraged to share ideas and thoughts. 
How to support mutual trust:Create clear avenues for team members to engage and be honest. There are several ways you can build this into your company culture:
No more silos: Optimizing your organizational structure for stronger cross-team collaboration
In this ebook, learn how to structure your organization to prevent silos, move faster, and stay aligned in the face of change.
4. Distribute responsibility where appropriate
At the core of building trust is giving team members ownership over parts of the decision-making process. There are a variety of ways to do that, but one of the best ways is to distribute responsibility. Instead of your teammates feeling like cogs in a machine, they can feel like valued contributors.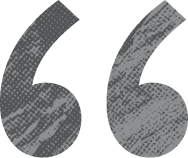 How to distribute responsibility: At Asana, we do this through a system called Areas of Responsibility (AORs). AORs distribute responsibility for each area of the organization to the best team member for the job. With the AOR system, team members who aren't in direct management roles have opportunities to grow as leaders and to own important decisions—even as new hires. 
5. Increase clarity to reduce silos
Clarity is key for a good working environment and, as a result, a good company culture. Too often, work is siloed between teams and tools, making it hard to find. Without a clear understanding of what you need to do—and why it matters—it can feel like you're spinning your wheels without really going anywhere. 
How to increase clarity:If you don't already, make sure you have a clear, tangible way to connect daily work to company goals. According to our research, only 26% of knowledge workers have a very clear understanding of how their individual work relates to company goals. That's because setting goals in a slide deck or spreadsheet that gets checked quarterly isn't a strong enough connection to regular, daily work. 
Instead, increase employee motivation and provide clarity by tracking company goals where work happens. Look for a goal management software that connects daily work to the projects team members are working on. That way, team members can clearly see which goals they're contributing to and how.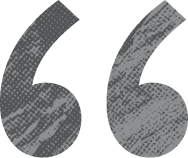 Read: What is Asana's Work Graph?
6. Build great hiring and onboarding processes
Organizational culture starts the moment someone interacts with your company—like seeing an ad, taking a recruiter call, showing up for an onsite interview, or arriving to work on their first day.
How to build great hiring and onboarding processes: Make sure your team members feel welcome, clearly understand your hiring and onboarding processes, and have access to the information they need to succeed. This is critical to building a strong, inclusive organizational culture.
Hiring
There are a variety of ways to build inclusive hiring processes that lead to strong company culture. 
We believe in supporting people to do their best work and thrive, and building a diverse, equitable, and inclusive company is core to our mission. Our goal is to ensure that Asana upholds an inclusive environment where all people feel that they are equally respected and valued, whether they are applying for an open position or working at the company. We welcome applicants of any educational background, gender identity and expression, sexual orientation, religion, ethnicity, age, citizenship, socioeconomic status, disability, and veteran status. 
Onboarding
Once you've hired a new team member, build an onboarding process that reflects your company culture. Here are a few ways to do that: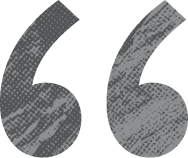 When to begin developing organizational culture
The bottom line is: as soon as possible. Truth is, your culture will develop with or without you. The difference is, without actively developing and shaping your company culture, you risk having a disorganized and ambiguous framework. Instead, take the time to nurture your desired culture. A strong culture comes from intentionality—rather than letting culture happen.
At Asana, organizational culture was one of the first things our founders thought about—and as a result, it became an integral part of how we do business, show up to work, and support each other.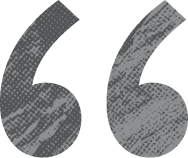 Good culture starts with commitment
Building organizational culture takes time and dedication—but a good culture can enable your team members to do their most impactful work.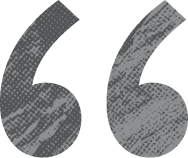 No more silos: Optimizing your organizational structure for stronger cross-team collaboration
In this ebook, learn how to structure your organization to prevent silos, move faster, and stay aligned in the face of change.