Summary
Distributed team management happens when your team members are based in various locations and, potentially, in various time zones. These types of teams can bring a wealth of global knowledge—but they also pose their own unique challenges. Learn how to best support your distributed team with these seven tips.
With an increasingly global economy comes the need for global teams to serve customer wherever they are. This type of team—with team members in different locations and time zones—is known as a distributed team. Though there are a variety of benefits to distributed teams, they also have their own challenges.
What is distributed team management?
Distributed team management is the act of managing team members dispersed in a variety of different locations, without a central office location. For example, organizations that have some team members in one office in one city, some remote, and others in a different office is an example of a distributed team. 
Distributed team management is the act of managing these types of teams dispersed in different locations. Because of the unique structure of distributed teams, managing them can be more challenging than a more traditional, in-person team in one location.
The Asana Playbook: Managing Distributed Teams
Download this ebook for tips on how to lead with cross-cultural empathy, how to practice inclusive communication, and—ultimately—how to build a tight-knit team across time zones.
What's the difference between distributed teams, remote teams, and hybrid teams?
While some people may use the terms distributed teams and remote teams interchangeably, there is a little bit of nuance to each of them. Distributed teams refers to teams that are located in different locations, some of which may be in office spaces. Remote teams refer to teams that have no specific office location and everybody on the team is in a separate location. Hybrid teams are teams that do a little bit of both—they have dedicated times to come together in centralized office locations, and days that are flexible so employees can choose to work from home or from the office.
Why distributed team management?
Distributed teams are essential for companies that have an international audience. A distributed team provides businesses with many benefits. Here are a few reasons why:
Better access to your target market. If you're looking to reach a market that is outside your regular timezone, having feet on the ground in that target market is the easiest way to reach that audience. For example, if you're a company that's based in California, but your target market is in New York, you only have a few working hours of overlap with your potential customers. However, if you have members of your team based in New York, 100% of their working hours will align with that target market. 

Expand your talent search. One of the benefits of having a remote or distributed team is that you can expand your talent search far beyond one city. This gives you the opportunity to talk to many more talented people than if you were limited to finding a candidate in a specific city, or relocating them to a base city. Plus, employee values are drastically shifting—many people now look specifically for jobs that offer remote options so they can spend more time with their family. Expanding your benefits to accommodate these individuals opens your team up to even more great candidates. 

It can be more affordable (for both the employer and the employee). For employers, managing a distributed team could be more affordable than managing them in-office because your company doesn't have to pay the cost of basic overhead, such as office space. Companies that manage distributed teams may save money by paying their team members based on the cost of living of a specific employee, which saves the business money depending on where they're based. Employees may save money because they're paying less on gas for commuting or public transportation, in addition to saving money by not buying coffee and lunches out.
7 tips for managing a distributed team
Managing a distributed team is very different from managing a traditional, in-person team. Here are a few tips you can use to help you manage your distributed team.
1. Host consistent meetings
Hosting meetings at the same time every week provides your team members with a regular schedule. This gives them the opportunity to move things around those meetings when needed, so they can structure their work days in a way that works best for them. It's also important to keep meeting content consistent, so team members will know how and when to contribute to these regular team meetings when necessary. If one of your team members is unable to attend a regular meeting, offer them an option to get information asynchronously. Recording your meetings, or sharing meeting notes after the fact is a great way to keep everybody in the loop.  
Things to consider
What do you do if none of your team members have available time that overlaps? Instead of doing a weekly cadence, work in a two week cycle. Josh Zerkel, Head of Global Community at Asana, rotates between two meeting times since part of his team is based in Europe, and others are based in Asia, while he's based in San Francisco. One week he'll meet in the morning PST, and the next he'll meet in the afternoon PST. He records every meeting, so regardless of who is able to attend, his team members can still access the recordings asynchronously. 
Read: Tips to write an effective meeting agenda (with template)
2. Set expectations during the onboarding process
While a best practice for any company, it's important to set the standard for how your distributed team communicates during the onboarding process. Provide information on acceptable forms of communication during working hours, where information is shared, and how to communicate with specific team members. These are all good things to cover early on in the onboarding process. Setting expectations early allows individuals to establish their own boundaries as well, in addition to the standard ones set by the company. 
Things to consider
While it's important to train incoming team members about your company's best practices, it's also important that you as a manager stay up-to-date with both your company's best practices and how your team members communicate. Communication styles vary based on culture, so effective communication to someone in Japan may be different than someone based in New York.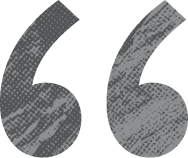 Read: 4 remote onboarding challenges and their solutions
3. Respect boundaries
It's important to honor any boundaries set by the company, your team, and individual team members when working on a distributed team. You don't want to run into a situation where a team member San Francisco emails a different team member in Berlin at 4:00pm PST, expecting an immediate response. Not only is this disrespectful of the Berlin team member's time, the U.S. west coast team member doesn't get the information they need in a way that fits their workflow. Knowing each other's boundaries, and setting processes to align with those boundaries helps to prevent these types of situations.
Things to consider
Sometimes you will have to embrace the fact that your working hours will extend past the normal 9 to 5, so you have to be flexible. This doesn't necessarily mean you should always be working 18 hour days, but it does mean there will be days that you sign on early, or stay online late to accommodate those working in different time zones.
The Asana Playbook: Managing Distributed Teams
Download this ebook for tips on how to lead with cross-cultural empathy, how to practice inclusive communication, and—ultimately—how to build a tight-knit team across time zones.
4. Have more than one platform for communication
Working on a distributed team means that schedules can be a little more flexible than a traditional 9 to 5 job. For some team members, this may mean taking calls or answering emails on the go. Offering multiple forms of communication, such as messaging software like Slack,  video conferencing like Zoom, or work management like Asana, gives your team members options for how to communicate the right information in the right place. Providing a way for your team to communicate via their mobile device also gives your team members the ability to work in ways that best fit them and their schedule. 
Things to consider
While having different forms of communication is great, messages can get crossed quickly. Make sure that there's a central system of record where all final decisions live. This is especially useful if you have team members whose native language is different from yours—using videos instead of written language can help convey tone and context more easily than text-based communications.
5. Establish clear, measurable goals and how your team will reach them
Establishing clear, measurable goals means that your team is able to develop an action plan for how to reach those goals. This in turn sets clear expectations for what work your team members need to complete to achieve those goals. Having these two things in place provides your distributed team members the autonomy to do the work they need at a time that works best for them. As long as they complete the work by their deadlines, they have the ability to work in a way that is best for them.
Things to consider
While hitting your goals is great, celebrating your team's achievements is especially important for distributed teams. Since it can be challenging for everyone to get time face-to-face, celebrating accomplishments together is important. Make sure to plan get togethers, whether that's virtually or in-person, to spend time and celebrate together.
閱讀:設定商業目標:成功企業的第一步
6. Set time for regular social hours
One of the major drawbacks of managing a distributed team is that team members don't get many opportunities for social interactions, which helps build team camaraderie. Be sure to set some time to regularly chat with distributed team members about non-work things, or to have regular working sessions where team members sit and work together remotely. 
Things to consider
If you work with team members who are located in the same office as you, be aware of "water cooler" conversations. These conversations are important for building a relationship with team members, but you don't want to create an inadvertent location silo from those team members who aren't in the same office as you.
7. Provide autonomy (but check-in regularly) 
When working on a distributed team, connecting with your team members might be a little more challenging because you don't get the freedom of communicating with them like you would in the office. That's why it's important for managers to check-in with their team members regularly to see how progress is going. Regular check-ins provide team members with the support they need to get their work done. If any roadblocks do happen, there will be a dedicated time reserved for them to discuss how to resolve them with you.
Things to consider
Consistent and regular 1:1s with team members is an easy way to ensure that your direct reports have a dedicated time period to discuss any work issues. It also offers a way for your team to provide you with feedback, whether that's openly or anonymously. This gives them the option to provide critiques, so you can better provide them the support they need to succeed.
Watch your distributed team achieve great things
Managing a distributed team comes with some logistical challenges, but being able to watch a diverse team grow is rewarding—for you and the business. With businesses growing internationally, it's only going to become more common  to see team members from all over the world collaborate and achieve great things together.
The Asana Playbook: Managing Distributed Teams
Download this ebook for tips on how to lead with cross-cultural empathy, how to practice inclusive communication, and—ultimately—how to build a tight-knit team across time zones.