Providence, Rhode Island has always been a trailblazing city. Established in 1636, it was one of the original Thirteen Colonies that founded the United States, and by the 19th century, it was at the forefront of the Industrial Revolution. That forward-looking attitude continues today under Mayor Jorge Elorza—and Asana is one of the major innovations he's brought with him to City Hall.
Theresa Agonia, Chief of External Affairs, oversees communications, constituent services, and community relations for the administration, leading a dedicated team of 18. She also works with other cities across the country on some of Mayor Elorza's key strategies, sharing knowledge and learnings about topics like housing, immigration, and social justice reform.
But governing a city of 180,000 residents is no simple task, and the administration saw opportunities to break down organizational silos from the start:
With 40 departments collaborating on initiatives—from social justice reform to youth services—it was tough to keep everyone on the same page and track deadlines across many people and projects.

Department buildings were physically spread out around the city, creating silos that made it difficult to work together.

Important emails were hidden at the bottom of the inbox without a good way to prioritize messages.
As soon as Mayor Elorza took office in 2015, he and his senior leadership began to bring the entire City Hall administration onto Asana—and in doing so, brought its departments together.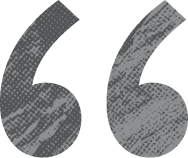 Bringing the 40 departments of City Hall onto Asana
Mayor Elorza had used Asana in other organizations, and his team even managed his election campaign with the platform. So once he took office, the mayor and Theresa onboarded the rest of the City Hall employees.
For years, everyone had been using phone calls and emails to get things done. Theresa emphasized how Asana would help them work smarter and excel in their roles—how it would make their lives easier. They were also mindful of employees' differing levels of technical ability when designing Asana training, and made sure to answer individuals' questions so they felt comfortable joining their colleagues on the platform.
Today, new employees are onboarded on Asana from the start, right alongside HR and ethics training.
Theresa shares tips and tricks to help employees get the most out of Asana:
Use Asana for all communications, replacing emails and phone calls, so there's a searchable record of collaboration for future reference. The team has conventions and internal lingo, such as adding "FYI:" to the start of informational tasks, and "Q:" to denote a question.

Use Asana to record personal notes so that it's easy to recall old projects years later.

Make Asana tasks action-oriented and assign due dates to drive accountability.

Download the mobile app (especially for employees who work in the field) so you can check in on work even when you're away from your computer.
With everyone up to speed, Asana became a well-maintained record of past work, and an organized roadmap for future work.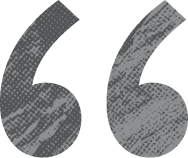 Accessible information makes an approachable city
The City of Providence has used Asana to communicate and track all projects since 2015. Now that the teams are so well-organized, nothing vanishes under digital piles of emails—all messaging happens via Asana, saving an estimated 295 workdays per year. These 295 workdays were previously filled with "work about work," which, according to the Anatomy of Work Index, takes up 61% of a US knowledge worker's day.
With Asana, the right people now get the right messages, there's an efficient path to get projects done, and everything is archived for future reference, creating a searchable wealth of information.
Asana has also been vital during the COVID-19 pandemic, helping manage the complications of remote work and collaboration across departments. Here are a few examples of projects the City of Providence manages in Asana:
Workplans. Workplans are the city's nickname for cross-departmental initiatives that encompass multiple programs and policies, such as social justice reform. A workplan lives in an Asana project with sections to organize work by focus areas. Everyone is working from the same information, which makes responsibilities and deadlines clear. For example, the social justice reform workplan includes initiatives for police reform and a new truth reconciliation and reparations process, involving more than 35 people across various departments. Asana makes it easier to hold people accountable to their piece of the timeline, which is important when there's a new policy launch and different departments are managing its outreach, enforcement, and communications. When everyone can see the full workplan in Asana—not just their specific area—it's easy to stay up to date on progress reports, risks, next steps, and more.
$1M COVID-19 housing legal fund. During the COVID-19 pandemic, the City received additional federal grants to aid organizations in COVID relief and recovery. To support residents who were facing housing insecurity, the Administration recently launched a $1 million investment to fund expanded access to eviction defense and emergency housing assistance for Providence residents impacted by the COVID-19 crisis. Managing this complex inter-departmental project, and all organizations who received funds, in Asana has been a huge win. Legal assistance can make the difference between a resident being evicted or keeping a roof over their head for another month.
Tracking constituent requests and calls to City Hall. When a resident calls to request a meeting or report a pothole, the constituent services team tracks the interaction in Asana. Because everything is logged, issues don't fall through the cracks. And the next time the resident calls, the City Hall employee uses Asana's search function to pull up any history and context. The result? Diligent follow-through, and more trust between City Hall and the community, which is a big win for any administration. There's also the benefit of spotting trends across requests. If five people in the community have called about the same issue, Theresa's team can begin to build a story around a new need.
Appointing community board members. Asana has become invaluable in appointing over 300 board members to over 40 boards, which is usually a 45-day process. This has been reduced from 45 to 30 days—a 30% time savings—by managing deadlines, status, and follow-ups in a Board and Commissions Asana project.
Asana is now so widely used it touches all aspects of the administration. Asana templates help streamline common projects, such as job postings, event planning, and press conferences, with an exhaustive list of steps to make sure that no one forgets the podium.
Theresa loves Asana's ability to add tasks to multiple projects. She works with so many divisions, so it's a big time saver when she can assign tasks to people and they show up in the Asana projects of different departments. This has helped her reduce duplicate work, which costs US knowledge workers 6.5 hours each week (Anatomy of Work Index).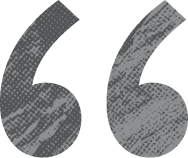 Providence: a city of leadership
The city's staff are determined to continue providing good government and service to the residents of Providence. Their work on social justice has been a major focus during Mayor Elorza's term, and with Asana in their toolbox, they're now able to prioritize bigger and bolder ideas, as well as keep up with the pandemic by addressing the housing instability that COVID-19 has left in its wake.
As they look to the future, Theresa and the teams that help Providence run smoothly will keep on blazing the trail, sharing their knowledge and bright vision with other mayor offices across the country.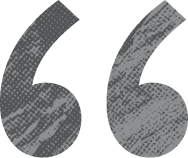 Image credit: David Santilli