It's not just businesses that need marketing and investment for development, cities and regions need it too. That's why economic development organisations like Auckland Tourism, Events and Economic Development (ATEED) exist. Programmes by ATEED help make Auckland, the largest city in New Zealand, a desirable place to live, work, visit, and do business. One way ATEED does this is by hosting and investing in major events like music festivals, art exhibitions, and sporting matches. These events help grow Auckland's visitor economy and shape positive public perceptions of the city.
The ATEED Major Events department is 40 people strong. Within this department sits Feasibility Advisor, Cheyne Stevens, and Events Development Manager, Ruth Montgomerie. Cheyne and Ruth work with each other and the wider team to bring events to life. This collaboration, and a desire to do it more efficiently, started the Major Events team on a journey to find a digital work management solution.
Improving work by replacing manual processes
Cheyne, Ruth, and the team knew what was slowing their teams down—manual processes. Spreadsheets and emails were used to manage events, resources, and budgets. Teams working out of the office had no access to documents because they weren't in the cloud. Lack of transparency into work happening across the team also made it hard for people to pick up workloads and conduct handovers. This often caused miscommunication, resulting in missed tasks, lack of clarity about next steps, and too much time spent on status update meetings.
With these pain points in mind, the Major Events lead team evaluated different work management tools on the market. They chose Asana because:
It had a beautiful and intuitive interface, making it easy for people of all technical skill levels.

The mobile app was perfect for events teams who were constantly on the go.

Flexible project views meant people could work in ways they preferred.

Integration with other apps like Office365 would make work seamless.

It met ATEED's security requirements for keeping their data safe.
Creating an effective transition process
To kick off implementation, the entire department met and created a list of tasks involved in executing an event investment contract and running a major event. An Asana template was created with this information and used to begin streamlining processes across the department. Next, Asana was rolled out team-by-team. Manager buy-in guaranteed successful adoption. Managers saw how Asana could solve problems like too many meetings, slow reporting, and unclear deadlines and their enthusiasm trickled down the ranks.
Introductory training sessions and the nomination of Asana "Super Users" supported teams through implementation. Super Users encouraged adoption within their team by answering questions and providing extra training. They also collaborated with each other to keep up-to-date with processes and discuss how new Asana features could be incorporated into workflows.
A final step to ensure adoption was setting a deadline for everyone to migrate their work into Asana. After this deadline, simple actions would happen in Asana instead of in a variety of tools. For instance, if a manager received an email, they would respond in Asana.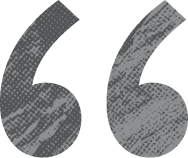 Life in the cloud
The entire ATEED Major Events department and other teams across the organisation now use Asana to manage all of their work. Here's how they use Asana to bring events to life:
A pipeline of future events is managed in an Asana project. Each event is listed as a task with relevant information attached. This insight has reduced monthly pipeline meetings from 1.5 hours to 30 minutes and helped the team easily identify gaps in the ATEED event schedule. The team can also plan budgets for the next five years, which was a huge undertaking prior to the transparency provided by using Asana.
Event contract management is streamlined using project templates. Each team manages their projects inside a Portfolio, giving managers easy insight into workloads, status updates, and resourcing needs. The Asana mobile app allows teams to update tasks on the go so everyone stays on the same page. As a result, monthly event meetings are now 30 minutes instead of one hour.

Reporting time has been drastically reduced. With Asana as a source of truth, monthly reports now take one day instead of a fortnight and reports for their board take half a day instead of three days. Thanks to this efficiency, end of financial year reports are also quicker to generate.
Overall, it's much easier for teams to collaborate. For example, purchase orders are made using Asana Forms, and sent to the purchasing team as a task. Requesting team members are added to tasks as followers so they can view progress without formally requesting a status update. This results in less work about work and more time for event planning and execution.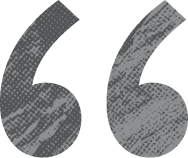 Shifting priorities in response to COVID-19
The outbreak of COVID-19 has seen Asana become even more important to ATEED. The ability to track work in one place has made it easier to press pause on events, shift priorities, and collaborate with everyone remotely. The team is now planning what the next five years might look like, taking into account different scenarios. While the way events are delivered may change, the team at ATEED will continue working hard to boost Auckland's profile and keep a sense of community alive.