Last year over six billion Starbucks cups were thrown away, the textile industry used over 378 billion liters of water, and cruise ships emitted nearly ten times more sulphur oxide around European coasts than all of the cars in Europe. These impacts on the environment are enormous, but they're also a massive opportunity. Stand.earth is a nonprofit environmental advocacy agency that empowers and encourages corporations and governments to put the environment first. For them, things like coffee cups, cruise ships, and jeans represent a chance to change industries and minimize the impact both individuals and corporations have on the environment. They work to raise awareness so that everyone can make more informed, sustainable choices.
A large part of the work of any non-profit is fundraising. At Stand.earth, nearly 80% of their fundraising efforts focus on foundations. Stand.earth's Director of Development, Stephen Danner, oversees their Grants team, which is responsible for drafting proposals and pitches to secure grants and funding for the organization. This is a time-sensitive and detail-oriented process, requiring the team to juggle application deadlines, compliance needs, and long lists of required documents. And as a medium-sized nonprofit competing for funding against large organizations 10X their size, it's critical that they submit applications ahead of deadlines using the most compelling narrative, fiscal, and visual stories available. But as more people joined the team, and more projects and funding opportunities came their way, they struggled to:
Keep everyone on the team on the same page because information was scattered

Deliver proposals on time to meet strict grant deadlines

Respond to urgent opportunities and informal requests, which were adding to an already full workload of 15+ formal submissions per month because details were falling through the cracks
As a result, they needed to implement a centralized work management system that would set up the entire organization for scalable growth.
Stand.earth's leadership team felt the organization was juggling too many project management tools and needed one cohesive way to work together. On top of that frustration, teams lacked accountability and ownership without a source of truth. This impacted internal culture because teammates weren't following up as team leaders expected and teams started to experience the initial signs of the erosion of trust.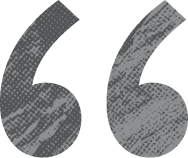 Centralizing the entire organization on a single tool would be a large undertaking, but also have a large, positive impact on planning, collaboration, and morale. Stephen started by gathering each team's needs and requirements so they had a clear set of evaluation criteria. The list of thirty-five items covered everything: project management functionality, cost, integrations and automations, different project views, and guest accesss.
They then gathered recommendations from the team and reviewed fifteen different possibilities. After evaluating each tool, Asana emerged as the leader. It met all of the criteria the teams needed and its simplicity and interface won people over. On top of Asana's functionality, they were able to secure Asana's nonprofit discount.
As they prepared to implement Asana, Stephen put together training materials for employees to learn how to use Asana, including a recorded training that is now mandatory for everyone to watch. Stephen also shared additional resources, like Asana articles and videos. Finally, to help new employees get onboarded and ramped up, they incorporate Asana training into their new staff onboarding process.
Improving processes to drive more funding
With Asana, Stand.earth has streamlined workflows across the organization. Work that involves many meetings and deliverables, complex timeline management, and extremely high volumes of work is now easier for the whole team to manage.
Stephen and his team now manage their end-to-end grants management process in Asana. With the help of a Salesforce integration, they're able to maintain high donor satisfaction and achieve greater funding growth by ensuring they always follow up with donors. And using template projects, Stephen can be sure they're compliant across all deliverables. Finally, their team meetings move faster because they're able to see everyone's responsibilities and deadlines with the team calendar view.
One pain that Stephen experienced before Asana was a need for centralized communication channels to help his team know where to focus and what to prioritize. Now he makes three-month work plans in Asana with his direct reports and has created a model for the Human Resources department and other supervisors to use. As a result, everyone is more outcomes-focused, has clarity around desired results, and knows what they're responsible for. By focusing less on tiny administrative details, Stand.earth employees can have more strategic conversations. In addition to having space to think strategically, everyone is also empowered to take work into their own hands and become project managers.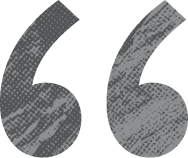 Stephen and his team are also now able to collaborate seamlessly with their external partners, such as contractors or designers, using Asana. Instead of relying on email and shared documents, Stephen can bring in outside collaborators using Asana's privacy and guest features without any additional paperwork. Asana saves him time by eliminating the administrative tasks associated with onboarding external partners and the overhead of worrying if someone might see something they shouldn't.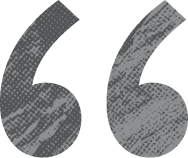 When accountability leads to growth—and a healthier planet
Not only has Asana helped Stand.earth and Stephen's team be more accountable, results-oriented, and deadline-driven, it's allowed them to identify 10% more new prospects because their process is streamlined and information is centralized. With these grant leads, they have experienced a 17% increase in funding in just one year because their investor engagement and lead solicitation teams are more coordinated. They're able to follow up and cultivate relationships instead of just trying to stay afloat.
Zooming out from Stephen and his team's day to day, they're securing funding to make an enormous impact on the environment. By providing clarity at the foundational level—through small things like tasks and calendars—they're able to make big changes. Just like the small details in our lives have an outsized impact on the environment, from coffee cups to jeans, the daily work that Stephen and his team do has a huge impact on how Stand.earth achieves their mission.