The knowledge you need should find you - that's the mission of Guru, a real-time knowledge management solution that brings the critical information you need to do your job to you when and where you need it most. By taking all of a company's knowledge—from your colleagues' brain, docs, various applications—and connecting it in one place, Guru delivers you the knowledge you need in all of the applications you use, ending the frustrating search of finding that one piece of information or document in your outdated portal.
Based in Philadelphia, they are a small but rapidly growing technology company with a wide range of customers, including Square, Buzzfeed, and Zoom, among others.
Creating alignment between sales and marketing
Julia Bersin is a Senior Marketing Manager on the Growth Marketing team and is responsible for building inbound marketing programs, like demand generation campaigns, field events, and more. All of this work requires tight coordination and alignment with the sales development team so marketing attracts the right people and can pass quality leads to sales.
While Julia's team is based in San Francisco, she works closely with Dalton Gilgor who leads the sales development team out of headquarters in Philadelphia. Often, they strategize before a field event or webinar to decide the target audience and then work closely during and after the campaign to ensure every quality lead is followed up on, getting the most ROI out of every marketing activity.
Although Julia and Dalton use Zoom and Slack to communicate, it was difficult to effectively work together on larger projects—especially given the disparate geography and time zones. They needed a solution that could keep everyone on track to hit deadlines.
Without a tool to manage their projects in one place, the growth marketing and sales development teams:
Spent several hours a week in status update meetings since projects became siloed by team and by location—they didn't have visibility into the work each team was doing and information became scattered.

Details fell through the cracks because Slack messages weren't actionable, were difficult to track, and it wasn't clear what each person was responsible for.
They knew there had to be a better way of tracking projects and staying aligned, even across different teams and different coasts.
Breaking down geographic and departmental silos
When searching for a project management tool that could bring the two teams together, the sales and marketing teams knew they needed a product that could help them define responsibilities, create clear deadlines, and easily update project plans. They also wanted a tool that could become their central repository for in-progress work and integrated with Slack. That's when they decided to try out Asana.
Luckily, they didn't have to look far. The marketing team was already using Asana before the company decided to roll out the platform to everyone. Since Asana was already available to them, Julia and the marketing team started adding the sales team to Asana in cross-functional projects like webinars. Once every stakeholder was in the same platform, collaboration between sales and marketing through Asana progressed naturally, allowing each team to stay informed about the project in real-time.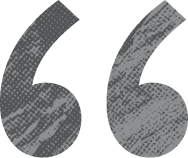 Now that both teams use Asana, it acts as a single source of truth for all projects between sales and marketing. Instead of sitting through status meetings on Zoom several times a week, anyone, at any moment, can see who is working on what. Ownership is clearly delineated, and everyone knows what parts of the project are theirs and what parts are someone else's. That clarity removes ambiguity, allowing people to focus on the work instead of checking in to see who owns what, untangling crossed wires, or doing double work.
Streamlining processes for better results
When Julia and Dalton work together, they can strategize about an inbound campaign, like a webinar or field event, and put the entire project into Asana using one of their pre-built custom templates. Every aspect of the project—from planning and executing the event to lead follow up at the end—lives in the same project in Asana.
Additionally, with the template library both teams have collaboratively built, if a new hire on marketing kicks off a webinar or event, they don't need to start their project plan from scratch—they can pull one of the templates and start working from there knowing exactly what steps to take and who to include. Not only is the process faster and more streamlined, but it also ensures that nothing falls through the cracks since even the tiniest details are already included.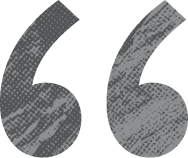 For Guru, Asana has blurred the lines between departments, making every project less of a zero-sum game and more of a true team effort. Even if someone isn't heavily involved in a project, they have access to it, can see who is participating, and are more aware of the big initiatives happening throughout Guru. Ultimately, this allows Julia and Dalton to continue creating high-impact inbound marketing initiatives to grow Guru and empower teams across the world to find the information they need to do their jobs.