Summary
Idea boards are the perfect tools to record, organize, and edit your ideas before turning them into action items. While you can use a physical whiteboard to collect your team's ideas, digital idea boards make brainstorming sessions a lot more efficient. We cover the benefits of digital idea boards and introduce you to Asana integrations you can use to virtually brainstorm ideas with your team.
When your team gets together to come up with new ideas, a lot of sparks can fly around—but recording ideas properly in a way that they make sense after the fact is a whole new challenge. Jotting ideas down on sticky notes can be fun and efficient in the spur of the moment. But what happens afterward when you need to turn the neon pink and green pieces of paper into actionable items that can be presented to your leadership team?
Using digital idea boards isn't just an effective way to brainstorm with virtual teams, they're also the perfect tool to keep all of your amazing (and not so amazing) ideas in one place. 
Read on to learn more about the different kinds of idea boards, the benefits of using digital ones, and the Asana idea board integrations everyone should know about.
What is an idea board?
An idea board is a visual collection of thoughts your team curates. Idea boards are an excellent place to record, organize, and edit your ideas before turning them into action plans.
These boards come in as many shapes and sizes as the ideas they're made of—you can write them down on a blank piece of paper, create a collection of sticky notes on a wall, or assemble all of your team's thoughts on a digital whiteboard. 
Baca: 29 teknik curah pendapat: cara efektif membangkitkan kreativitas
Templat curah pendapat tim gratis
When to use idea boards
Idea boards are a great way to toss around  fresh and creative ideas. Usually, that happens during a brainstorming session. 
They can be used to record ideas when your team is brainstorming any of the following:
Product names

Creative concepts

Solutions 

Retrospectives or post-mortems

Design ideas

Advertising concepts

Event ideas

Product or process improvements
Any type of ideation process can benefit from an idea board.
How to create an idea board
Whether you use a physical whiteboard or an online idea board, the steps to create one are fairly similar.
Step 1: Set a goal and timer
A brainstorming session can only be goal-oriented if everyone knows what the goal is. Gather your teammates and fill them in on what you're looking for. Depending on the nature of the brainstorm, it can even be helpful to bring your team up to speed before the meeting so they can research and consider ideas beforehand. 
Then, once you're ready to begin the brainstorming session, set a timer. Effective brainstorms should run between 15 and 45 minutes. Setting a timer will help keep your team focused on the task at hand.
Depending on your specific goals, it's often helpful to break your session up into smaller increments to help your team stay on track.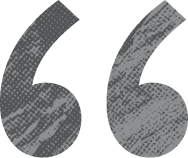 Baca: Coba pengotakan waktu: Strategi manajemen waktu yang berorientasi pada gol
Step 2: Create an open and positive environment
Your teammates will be much more open to contribute their ideas when they don't feel intimidated or scared to pitch bad ones. In fact, it can be helpful to ask your team for their "bad ideas" at the beginning of the brainstorm to take some of the pressure off of them and get the creative juices flowing. Who knows, maybe one of these "bad ideas" is a brilliant one in disguise.
Read: Think inside the box for more effective brainstorms
Step 3: Designate a note taker or collaborate virtually
When you gather your team members in the same physical space, designate a note taker to jot down all of the ideas during the brainstorm. It's helpful to use a digital brainstorming tool that allows you to immediately share the ideas after the meeting without having to transcribe them first. 
Alternatively, if you're using an idea board in a remote setting, share a virtual brainstorming template with your teammates. That way, they can collaborate on the idea board in real time or asynchronously on their own schedule.
Templat curah pendapat tim gratis
Step 4: Discuss ideas
Once all of the ideas are recorded, go through them one by one. Depending on how many ideas your team came up with, it can be helpful to vote for the best ones first and cut down on the amount of ideas you'll discuss in detail.
Give the mastermind behind each idea the opportunity to explain further what they had in mind, ask questions to clarify their thoughts, and invite others to add to the ideas. Keep recording all of these additions to create a thorough collection of ideas.
Read: Affinity diagram: How to organize information
Step 5: Edit your idea board
Finally, edit the idea board by archiving or deleting ideas that aren't going to make the final cut and highlighting those that you want to turn into action items. A digital idea board is going to make this step a lot easier on your team, since you can drag and drop items back and forth and create a more organized and structured document. It also allows you to set ideas aside and save them for the next brainstorm without the risk of losing them.
Types of idea boards
For starters, there are physical and digital idea boards. You can collect ideas and information on paper, whiteboards, sticky notes, glass walls—or you can go the digital route, which makes sharing your ideas with team members across different offices or even countries that much easier.
Idea boards come in a variety of shapes and designs:
Charts or boards: These idea boards allow you to organize your ideas into different categories while brainstorming. One of the most popular tools is a Kanban board which sorts your ideas into tasks. For example, your Kanban board might have columns that indicate open tasks, tasks in progress, and completed tasks.

Mind maps or clusters: These diagrams are a great way to  visualize connections between ideas. You can use these connections to further highlight priorities through hierarchies.

Mood boards: If you're working on something more on the creative side, like a new product design or an advertising campaign, create an idea board filled with images, colors, and illustrations to collect new ideas.
Baca: Kanban vs. Scrum: Apa Bedanya?
Benefits of digital idea boards
Using digital or virtual idea boards rather than physical ones can benefit your team in many ways.
Inclusivity: Everyone on your team can get involved. Because the idea board is filled digitally, even the more reserved members on your team have a chance to contribute their ideas without feeling like the spotlight is on them.

Shareability: Whether you're doing a virtual brainstorming session or meeting with your team in the same physical space, you can easily share the idea board with everyone. No more taking pictures of the whiteboard and trying to decipher scribbled handwriting—sharing and editing your ideas has never been easier.

Limitless editing: Speaking of editing, since your idea board is digital you can add, delete, and restructure the board as much and often as your heart desires without creating a mess of sticky notes. 

Flexibility: Sometimes, team members aren't always available at the same time. If you're managing a geographically dispersed or remote team, digital idea boards allow your teammates to add their ideas on their own time.

Organization: With digital idea boards you don't have to worry about coming up with a design or order before you write down your ideas. Pick an idea board template that matches your vision and simply start your brainstorm. All of your team's ideas will be saved in real time, and can be arranged with a click of a button. Ideas you don't need right now but would like to keep for future reference can be archived and resurfaced at a later point in time.

Detail: You can add links, images, videos, or documents to your digital idea boards to further support your points. This makes it easier to keep all of your ideas in one place and connect relevant information.

Easy implementation: Once you've picked your favorite ideas, all you have to do is copy and paste them into your calendar, Kanban board tool, or work management software.
Baca: 9 cara untuk meningkatkan efisiensi tim di tempat kerja
Using digital idea boards in Asana
Asana can help you share your digital idea boards with your team using integrations like Lucidchart or Miro. Bring all of your tools and ideas together in one place so you can focus on what's really important: connecting with your team to brainstorm innovative ideas.
Lucidchart allows you to create virtual diagrams and idea boards. With the Lucid visual collaboration suite you can quickly and easily map out your organization's brainstorms, processes, systems, and people. Thanks to the integration with Asana, you can easily share your diagrams and idea boards with your team.
Miro is a digital whiteboard platform that allows you to collaborate with your team whether you share the same office space or are geographically dispersed across the entire globe. The Miro and Asana integration is perfect for your team's brainstorms. This integration can help you facilitate agile ceremonies and run design reviews.
Take action on ideas
Visualization boards aren't just helpful when you're brainstorming new ideas. They can also help you organize your to-do's by sorting action items into categories that help you track the progress of each task. 
A virtual Kanban board is the perfect place to create a dynamic overview of your project's work so your team can stay up to date on what needs to get done, what's in progress, and what's been completed.
Templat curah pendapat tim gratis