loanDepot revolutionized the mortgage industry with its digital lending platform, funding more than $500 billion in new home and refinanced mortgages since its launch in 2010 and helping millions of customers achieve their financial and homeownership goals.
The loanDepot HR Technology & Payroll team serves loanDepot's approximately 5,000 employees across more than 200 local branches in the United States. The team streamlines HR workflows, supports HR business partners, and helps the company navigate complex business transitions, such as going public in 2021 and redesigning the organization due to market changes in 2022.
The team uses Asana to streamline HR processes and provide staff with quick access to information in a secure and compliant manner. With smoother operations, HR personnel can focus on supporting employees instead of chasing data or doing manual work. loanDepot teams use Asana as a central workspace to collaborate cross-functionally across recruiting, benefits, payroll, IT, compliance, and leadership, and through these efficiencies, HR can fulfill a growing number of projects and audits, as well as implement complex staffing changes with clarity and confidence.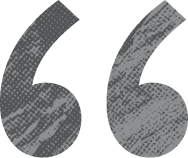 SOX compliant documentation and information storage
The HR Technology & Payroll team had been spreading work across many different project management tools. They decided to centralize work onto one platform, and chose Asana because it was simple to use yet highly customizable to serve multiple teams and their workflows.
Mike Wartenberg, VP of HR Technology & Payroll, also valued Asana's ability to give leadership and cross-functional partners a high-level view of timelines and dependencies, as well as provide visibility for audits and security for SOX compliance. Mike says, "As a public company, we need to show our approval chains for compliance. Asana helps us capture that." KPMG approved loanDepot's use of Asana with single sign-on through Azure for additional layers of authentication and security.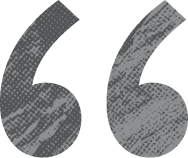 Transforming loanDepot through coordinated HR teams
Today, loanDepot's HR programs are centralized in Asana, with automations, easily accessible information, and defined steps to ensure that processes are executed correctly — all helping HR staff save time so they can reallocate their energy from manual to strategic work. 
HR Technology team: Self-serve HR request management
The HR Technology team, which oversees a number of platforms and systems including Asana and Workday (loanDepot's core HR system), used Asana to manage the project deployment for self-service workflows for HR requests and approvals. Before Asana, the team relied on emails and verbal approvals. Today, they have self-service flows for managers to submit job changes for their team and request headcount, and for employees to update information in HR systems, such as benefits information.
An Asana project acts as a workspace where cross-functional teams like security, recruiting, and payroll can receive and fulfill the incoming requests. Each request has a corresponding Asana task, created from different templates that are customized to the different teams' workflows. Requests travel along the project board from new to in-progress to complete.
Leadership has high-level visibility of all HR requests in motion. Dysiree Villalvazo, HR Technology Manager, says, "We've been able to get through projects significantly faster in Asana without someone project managing them full time."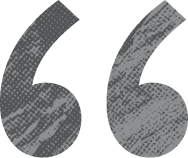 Asana for audits
Once loanDepot went public, the frequency of its audits increased and became more comprehensive. Asana helps the team respond to audits by storing historical records of who completed tasks, when, and how.
For example, when Dysiree configures a new security group in Workday, she goes to the request's Asana task to capture any notes in the task, upload screenshots, and assign subtasks. The task shows a track record of which teammate completed approval, configuration, production, etc. Later, if an audit requests information about that security group, Dysiree can use Asana's advanced search to find the task and quickly answer questions.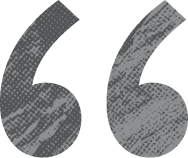 HR Operations team: Implementing high-priority projects
The HR Operations team uses Asana to manage high-priority operations like staffing changes, as well as everyday processes like employee onboarding, compliance testing, and organizing evergreen employee resources.
The HR Operations team uses an Asana project to plan and internally align groups including business leadership, corporate PR, HR business partners, and a third-party consulting firm. The team designed an end-to-end process in Asana, which included steps to communicate with employees and track changes related to payroll, system access with IT, and data updates in Workday.
David Magana, Director of HR Operations, says, "We needed a trackable, well-documented process for HR projects with many dependencies and steps for different managers and employees, and needed confirmation that employees had received the right messages and that we were moving through our plans according to schedule. We decided the right tool for the job was Asana."
Sequencing and automating in Asana for timely employee communications
To communicate HR changes, each associated employee has a corresponding Asana task that documents all unique information needed to communicate about upcoming changes. These changes are tracked through a series of steps represented by subtasks, and assigned to HR staff. When Step 1 in the sequence is marked as complete — for example, a conversation with the employee's current manager — Asana Rules automatically assigns Step 2 to the next HR team member responsible, and so on. The steps triggered actions by payroll and the IT department while strategically cascading communications through the company.
Organizing all change information in Asana helps to mitigate response because HR team members can look at an employee's task, understand the intricacies of the employee's situation, and provide 1:1 support instantly without digging for information. David says, "Operationalizing this process in Asana helped us reclaim time for human communications and make sure we were handling changes as best as we could from an employee relations and compliance perspective."
Providing change management oversight to leadership and synchronizing HR teams
Different stages of initiatives are represented by different Asana projects, which are all connected to a master portfolio and dashboard. Leadership can see the progress of the rollout across divisions, and important data is captured in custom fields on each employee's task, as well as information, communications and progress.
Having a clear sequence of steps with automated notifications helped HR teams implement changes in a coordinated way. "What could have taken a couple hours to complete in our previous process — communicating status, notifying HR teams when to execute a task — is now instantaneous," says David. "Since completion statuses were in Asana, we didn't have to manually chase them, and we had a clear idea of what to report to different teams and complied with the operational pieces in a timely manner."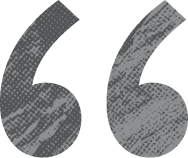 Empowering HR staff to serve employees
loanDepot plans to automate more HR workflows with Asana, build out additional self-serve processes, and integrate Asana with loanDepot's core HR systems. The HR Technology Payroll team will continue to support HR business partners by exploring new efficiencies and optimizations in Asana, striving for a seamless infrastructure to help HR staff better serve loanDepot employees — and in turn, serve more consumers pursuing their dreams of homeownership.