espresso Displays let you do your best work, from anywhere. The company creates  portable, lightweight screens that plug into a Mac or PC with only one cable. You can use the screens in portrait or landscape mode and even enable a touch screen option. Dubbed one of Time Magazine's Best Inventions of 2021, espresso Displays are on a huge growth trajectory. 
Founders Will Scuderi, Gary Caldarola, and Scott McKeon brought their idea to the world in 2020 by crowdfunding the resources needed to create a prototype. Since then, the product has launched into mass production and is helping boost productivity for people in 23 countries and counting. 
When a company grows quickly, it's easy for work to become scattered and information to get lost in the cracks. Will Scuderi, CEO and co-founder of espresso Displays, noticed this problem. Work was being managed in spreadsheets, emails, real-time chats, and a number of project management tools. This made it difficult to track and follow up with individual tasks, locate the right information, and get a high-level understanding of company-wide activity. 
With big plans to develop more products, Will and the team knew work needed to be managed from a central location in order to grow and scale effectively.
The search for a new way to manage their work
The team at espresso Displays needed to bring work onto a platform that would: 
Keep work in one place so finding information is simple 

Enable individual and team task tracking for better planning and improved accountability. 

Make communication easier by centralising it around tasks and projects

Accommodate different working styles so people could work in the way and view they liked

Create transparency so leaders could get a high-level view of business activity in real time without digging around for information 
A small group trialed Asana and loved the results. Asana had the above features plus extras like an easy-to-use Inbox to see all notifications about work they were assigned or following, the ability to post status updates on projects, and create goals and milestones to hold themselves accountable.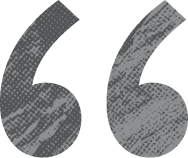 Introducing Asana to the wider team 
Asana was introduced to espresso Displays during a time of hyper-growth. This was beneficial as Will and the leadership team could introduce new employees to Asana as part of their onboarding.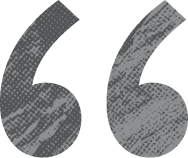 One challenge was that people came from vastly different work backgrounds, and many had never used a platform like Asana before. Will and the leadership team tackled this by making Asana central to operations at the company and actively reminding people to post status updates about their tasks and projects.
The benefits of managing work in one place 
The team at espresso Displays are working better than ever with Asana. Internal communication via Slack and email has dropped significantly with all discussions about specific tasks and projects occurring inside Asana. Less time is spent following up on tasks and searching for information, creating more space for planning new products and company growth. 
Here are some examples of the important initiatives being managed with Asana: 
Content creation is managed end-to-end in Asana. Robin Sung, Head of Content, uses the Timeline view and tasks to keep everything running smoothly from pre to post production. Notifications are Robin's favourite feature as they keep the team on track and meeting deadlines. 

Influencer and PR campaigns are managed using portfolios and projects. Clare O'Rourke, Influencer and PR manager, loves that all moving campaign parts are tracked in a portfolio so work doesn't get lost and deadlines are met. It's also easy to get co-founders to take action. Clare just assigns tasks to them and they can take action, no meetings required. 

A website rebuild was efficiently managed using Asana. Key details like launch dates and review timelines were tracked in a project so everyone knew what was happening when. This made it easier to manage the rebuild because it was simpler to do things like solicit and manage team feedback. 

A rebrand which included a new product announcement and a set of 45 new emails. Each email required its own brief and went through an individual production and approval process, all of which was managed in Asana using milestones, projects, templates and subtasks. 

Customer support uses Asana to send requests to the engineering team, which helps them handle queries quickly and accurately. Having feedback in one place also makes it easy to identify and fix recurring problems. 
Company-wide alignment around goals 
The team at espresso Displays plan to release a new product within the next year. This will require several stages of work–from design and prototypes to mass production and marketing. Asana will be used to manage the entire launch process, which will help the team track everything with clear targets and deadlines. 
The leadership team also has plans to use Goals to align the whole company around common goals like topline revenue. Asana looks forward to helping espresso Displays do their best work so they can continue to create amazing products that help others be their most productive selves, no matter where they are.