When you're running a business, especially a small one, you wear many hats. That often means doing everything from sales to accounting to HR activities. But what if you could offload some of this back office work, and focus on the areas you're passionate about and good at? This is where Stride comes in.
Founded in 2004 by Becky Brown, the full service bookkeeping, accounting and HR services company was acquired by three technology entrepreneurs, Eric Page, Russell Benaroya, and Raja Kapadia in 2018. As serial entrepreneurs, they knew first hand the pain of dealing with back office needs. So Eric, Russell, and Raja joined forces with Becky as partners and set out to do something very simple, yet crucial: Give entrepreneurs the peace of mind that their books are done right, every time. They also wanted to provide actionable insights from their client's financial data to help them plan for their company's future with confidence.
The four partners rebranded the company to Stride and have grown their revenue by over 100% and their team to 35+ employees in their first year alone. Their clients come from a range of industries and typically have 5-50 employees, with revenues of $1-$25 million annually.
The need for structure and process
While Eric focuses on operations and client management, Russell leads the company's demand generation and acquisition programs. As the two partners began to reset and build the business, they quickly realized they needed to:
Put structure and processes in place to grow and scale the business successfully.

Centralize everyone's work to provide transparency and visibility across the business since everyone is remote and spread across time zones.
After evaluating a few work management tools, Eric and Russell chose Asana because of its intuitive UI, flexibility to handle a variety of workflows, and high visual transparency. They also saw it as an opportunity to eliminate other software because they could centralize information in one place.
Getting the whole company onboard
To get the team comfortable with this new level of transparency and way of working, Eric and Russell took a "learn by doing approach" to implementing Asana. Each team member first learned the basics of Asana, and then all new work was planned and assigned in the tool rather than in spreadsheets, meetings, or email threads.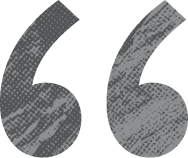 While Eric and Russell's 'learn by doing approach' helped people get onboard, usage increased significantly for their team of accountants and HR professional when they created a Client Health Board to track the status of each account. In this project, each Account Lead can specify the status of their client relationships so they can get more help where needed before issues escalate.
Increasing transparency to enable rapid growth
Now the Stride team manages all of their work in Asana, from setting company objectives to onboarding new employees. Some of the ways they're using Asana to operate more efficiently include:
OKR tracking: Everyone can see the top goals the company is working towards at any time as well as all of the work being done to achieve them. Employees are also encouraged to submit ideas for each objective, which teams then pull from when doing their sprint planning.

Client feedback: When a client has feedback, they now submit it via an Asana Form. This way, it doesn't fall through the cracks and can be actioned by the team member who is responsible for that function or area of the business.

Personal development plans: A key principle at the company is "invest in yourself." Employees use Asana to track their personal development plans so they can see where they're making progress and where they need to focus to reach their personal goals.

New employee onboarding: Each new employee begins their first day at Stride by receiving their onboarding plan in Asana so they have all of the information they need to be successful and know what key milestones they're working towards in their first 30 days.

Meetings: While the team has been able to reduce most meetings by monitoring the status of projects in Portfolios, when they do meet the discussions are now focused on answering critical questions as opposed to sharing progress updates.
Looking to the future
By moving their work into Asana, everyone at Stride now has a voice in what gets prioritized as well as what gets done within the organization. Employees are more engaged and doing better work because they feel empowered to share their ideas and they know what goals they're working towards. The result? A team that's more focused, less stressed, and helping the company to double its growth for the second year in a row.