At the Summer 2018 Special Olympics USA Games in Seattle, a team of high school students from Clovis, California competed in soccer as part of the Unified Sports program. Bringing together special and general education athletes to play on the same team, the program promotes inclusion, understanding, and friendship. The team emerged triumphant on the field as one team, earning a silver medal. The bigger triumph however, was the friendships formed. Looking past their differences, they became true teammates and friends—both on and off the field.
What the team embodied at the USA Games is at the heart of what Special Olympics does. Providing year-round sports training and competitions for athletes of all ages with intellectual disabilities, their mission is to encourage inclusivity, understanding, and friendship for their athletes, families, and communities.
The Northern California and Nevada chapter—who sent the team from Clovis to compete in Seattle—produces over 300 events every year for both athletes and donors. Abe Cruz, Senior Manager of Design, is responsible for producing everything attendees see, hear, and read at these events in partnership with the marketing team in order to create a cohesive experience for attendees.
But, as a nonprofit with limited resources and a high volume of work, Abe and his team struggled because:
They lacked a centralized communication and coordination system for their work, which compromised asset quality.

Requests were coming in from every direction and key information was often missing, resulting in additional, unplanned review cycles.

Priorities and the status of work wasn't clear so they didn't know what to focus on at any given time.
The selection process: Keeping it simple
When it came to evaluating work management tools, Abe's first priority was to find a simple and intuitive interface. They needed a tool that was easy to adopt, not intimidating, and would meet their needs for coordinating projects, like the large-scale events they produce. They also needed functionality that would allow them to communicate clearly and effectively, especially around creative requests and approvals. Finally, Abe and his team were looking for a way to make their team operations—from meetings to overall processes—more efficient.
After a team discussion and comparison of various work management solutions, they decided on Asana. It's simple and intuitive for the team to use, but also provides specific features—like templates and custom fields—that would make their workflows more efficient. And with Asana for Nonprofits, Abe and his team now get the Premium features they need at a 50% discount.
Efficiency first: Streamlining workflows for better—and faster results
The Special Olympics marketing team now uses Asana to streamline all of their processes so they have clarity on details and can deliver work faster. With Asana, the team is now able to:
Manage 300+ events every year: With templates, the team can plan their Summer Games and Polar Plunge fundraiser faster, and incorporate takeaways from past events so they're always improving execution. Plus, there's less scrambling at the last minute because critical steps don't fall through the cracks.

Streamline creative requests and approvals: By standardizing the request process, Abe now gets all of the details he needs upfront so expectations are clear from the get-go and approvals are faster.

Prioritize the right work: By tracking the status and priority of work in Asana with custom fields, the team has clarity on where to focus their time and what stage work is in, which has cut down on weekly team meetings.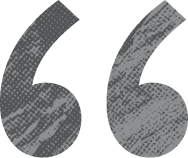 Better processes lead to better event experiences
By using Asana to manage their event planning, creative requests, and team communication, the Special Olympics marketing team has streamlined their processes so they're working more efficiently. Abe and his team are now able to focus on creating an environment that fosters the unity that the Clovis team exemplified at the 2018 USA Games. Rather than just producing assets, they are providing experiences and co-creating memories with their athletes, donors, and community. For example, at the most recent Northern California Summer Games—which featured more than 1,000 athletes and coaches—Abe and the team joined creative forces to produce audio/visual media, festive banners on the main stage and banners throughout the arena, to bring about a lively ambience for the athletes and their families.