In less than five years, Stance has turned socks into must-have accessories. At the heart of their success is a powerful brand experience driven by outstanding visual marketing campaigns and product launches. Stance's in-house creative team is responsible for producing it all—from lifestyle photoshoots to partner commercials with some of the biggest global brands and celebrities, including the NBA, Star Wars, Marvel Comics, and Rihanna.
Mia Vierra, the Senior Creative Operations Manager, is responsible for ensuring all creative assets to support these campaigns are produced on time and on budget—no small feat. Her team of seven creatives tell 70+ stories, produce 30 product linesheets, take every product shot, and create assets for all of the company's go-to-market initiatives every season.
As Stance experienced hyper-growth in the U.S. and its 40+ international markets in its early years, the demand for creative materials to support marketing, distribution, and sales increased at the same rate. In order to keep up with that growth, Mia knew her team needed to streamline and scale their creative production processes.
From request chaos to one centralized view
When Mia joined Stance in 2017, the creative team was getting requests from every direction—emails, chat, spreadsheets, meetings, and in-person discussions. Requests and reviews were falling through the cracks and critical deadlines were often missed. Mia had no way to see every request the team was working on, standardize workback schedules, or address at-risk work before it was too late.
While the team had previously tried other collaboration tools, they were missing the functionality, flexibility, and power their creative workflows required. As a result, the team quickly abandoned those tools, and people returned to email and spreadsheets to manage their work.
Stance then chose Asana as their official work management solution to track the company's entire go-to-market strategy, and Mia's team quickly found that it had everything they'd been looking for. Asana provided the right mix of functionality and customization their creative workflows required so they could view their work in different contexts, while also being easy to use so everyone jumped on board without missing a beat.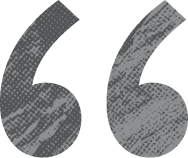 Streamlining creative production with a standard intake process
Mia first migrated all of the team's work into Asana projects, created clear workback schedules, and standardized the approval process so every step was mapped out. This way, everyone could easily see who was responsible for each request and its status. Then she turned her attention to the biggest bottleneck for the team: the request intake process.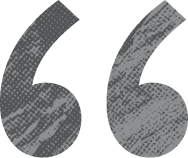 Working with Asana's Customer Success team, Mia created a form everyone in the company could use to submit a creative request. By creating a standard form with required fields for key creative details like key message, dimensions, and file format, Mia ensured her team would receive all of the information and context they needed up front to get started right away. She was able to roll this new process out in just two weeks—from creating the form to testing it with members of the marketing team and iterating based on feedback. Then one company-wide message was all it took for the new process to go into effect.
Since standardizing the work intake process, the team has been able to cut production time in half because:
Needs and expectations are clear from the start.

All requests are tracked in one place for better prioritization.

Resources can be allocated more effectively based on current workload.
Scaling creative production to support rapid company growth
The creative team is also responsible for content creation—ads, images, videos, and other media used in campaigns, at events, and in stores. Before they began using Asana, the team rarely received creative briefs, and when they did, they would get lost in long email chains. Now marketing provides briefs right in Asana so everyone is aligned on creative needs, messaging, and deadlines before work begins. All creative work and all photoshoots are also managed in Asana so stakeholders have real-time visibility into progress, which has reduced check-in meetings by 60%.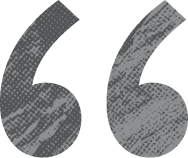 Now that both creative production and content creation are tracked, managed, and executed in Asana, the team has been able to successfully streamline and scale their processes so they can handle more requests—and produce them on time. As a result, Stance has significantly improved their go-to-market strategy because everyone is aligned on plans, priorities, and responsibilities.