The Los Angeles Rams, LA's first professional sports team, has a rich history that spans 85 years and three different cities, includes three World Championships and 30 of its members enshrined in the Pro Football Hall of Fame. In 2016, the Rams returned home to Los Angeles after a 20-year absence. While the players are out on the field working every day to try to bring a Super Bowl trophy to Los Angeles, there's a whole organization working behind the scenes to build a championship brand and strengthen the connection between the team and its fans, as well as grow the fanbase. One of these masterminds is Michelle Runch, who leads Media Strategy & Operations and works with a team of eight designers to deliver 1500 creatives per year. From uniform branding to ticketing artwork, Michelle and her team manage incoming requests across seven departments.
The Rams underwent a total rebrand in 2020, including new uniforms and fan merchandise. Along with the opening of SoFi Stadium, it has been a pivotal year, and remote work due to COVID-19 shelter-in-place added to the complexity. But the creative team had already been using Asana to manage work, so they were able to seamlessly transition and collaborate to pull off the rebrand.
Before Asana, there was no single source of truth for all the creative requests coming in for the design team, and no way to track them once the work was underway. Roles and ownership were often muddled and response times were slow. Information, when it was captured, lived in spreadsheets (the content calendar), email (creative feedback), Google Calendar (open creative projects)—or, worst of all, inside people's heads.
This meant that the creative team struggled with the following:
Because nothing was tracked consistently, the number of requests and turnaround times weren't measured.

The designers were too distracted by messy logistics and last-minute requests to focus on delivering high-quality, strategic work.

No one in the company had a sense of the lead time for a creative project because they lacked historic data. Without accurate timelines, contingency planning was impossible.
To turn things around, Michelle began to look for a work management platform.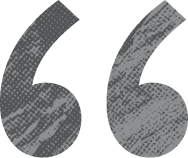 A smoother way to intake creative requests
Michelle had used Asana at a previous company, so she knew the impact it could have on the team. In particular, she needed a tool that could manage both incoming requests and major launches. She talked to others in her industry who used Asana and researched the tools they worked with alongside it. Her goal was to implement a system that enabled her teams to consolidate requests and get a high-level view of projects, assigning work, providing feedback, and completing tasks more effectively.
Michelle considered several platforms but ultimately chose Asana for its ease of use and intuitive interface. As a bonus, she found that her creative teams were inherently drawn to Asana, as they loved its design.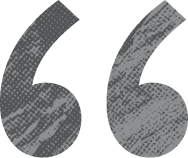 Better visibility into the project pipeline
A few members of Michelle's team started working with Asana to understand workflow and collect feedback before proceeding to a wider rollout. They kicked off with a "Creative Requests" project to hold requests from other teams as tasks, and immediately saw that they could communicate about them in real time via comments. They could also see what was coming down the pipeline, prioritize requests, and group them by team—this was the visibility they were looking for.
Once Asana Forms rolled out, other departments submitted requests directly through an intake form. Forms became one of the most critical components in the project management life cycle, collecting key information and automatically turning submissions into Asana tasks within the "Creative Requests" project.
Michelle also created a tiered timeline system that bucketed programs and events into tiers based on how long it took to plan them. Tier one projects had the longest lead time, followed by tiers two and three. This indicated to other teams how far in advance they needed to start planning for assets and looping in Michelle's team for design support. Once they submitted a request for creative help, Michelle set clear deadlines for each task in Asana so that designers could begin to execute, and so that the requester had visibility into the delivery dates.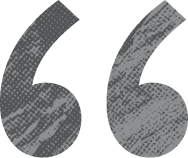 Holistic views, a source of truth, and reliable reporting
Today, the creative and media teams use Asana to manage all assets, ranging from the mobile app icon to posters. All creative requests land in a single project, and the sections denote which team or project that request is for. Freed from logistical barriers, designers can be creative while setting timeline expectations with cross-functional teams.
Michelle now has a holistic view of her annual creative calendar. This year, she knew ahead of time that they would tackle 1,500 creatives and two big launches. The knowledge helped her secure headcount for another designer and an intern.
The team has also started using Asana to manage video edits, schedule social media, and onboard agencies and new hires to the LA Rams brand team.
In the days of COVID-19 shelter-in-place, Michelle's teams relied heavily on Asana to stay connected and successfully delivered on the two biggest launches in Rams history—a rebrand and new uniforms. They seamlessly moved their daily stand-up to a virtual setting, with an ongoing agenda item to review any new projects that came in through Asana, which were then assigned to designers based on bandwidth and timelines. According to the "Anatomy of Work: Remote Teams Survey," after shelter-in-place was announced, nearly two-thirds (62%) of full-time knowledge workers—like the creatives on Michelle's team—increased their reliance on collaboration tools in the transition to remote work.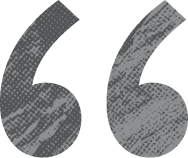 A remote team, making themselves at home
Asana allows the Rams' cross-functional teams to easily make requests. When current events forced the creative team to pivot or manage work remotely, they never missed a step, moving forward with Asana to meet each deadline. With a smoother workflow and greater efficiencies, the Rams were able to successfully launch their rebrand and uniforms.