TDM Growth Partners is a global investment firm with offices currently in Sydney and New York. TDM invests in fast-growing companies run by passionate management teams. Their unique and flexible mandate allows them to invest in public and private companies globally. They operate on long-term time horizons, fully aligned incentives, and a commitment to help build businesses they're proud of. TDM has a highly focused approach to investing, with a portfolio of no more than 15 investments globally. Some companies they have invested in include, MindBody, Yext, Twilio, CultureAmp, and ROKT.
When trying to assess the various work management tools in the market, TDM performed a deep dive to clearly outline what problems they were trying to solve and what potential solutions were out there to address these.
TDM Growth Partners determined they needed a work management tool to:
Centralise repeatable due diligence processes

Increase visibility into tasks conducted across the entire company

Allow for an effective mobile experience as they spend six months of their year traveling to multiple countries

Establish a centralised location to allow for the managing of projects across various business functions

Develop infrastructure to support a growing and agile business

Integrate with current business systems
After reviewing several options on the market, Asana was chosen as TDM Growth Partners' work management tool. Asana ticked all the boxes and more.
TDM believes in the power of long-term relationships with all stakeholders and it became apparent in their research of Asana that they had a shared passion for the importance of company culture. TDM felt they were adding more than just another app to their 'stack'. TDM has become advocates of the power of Asana in managing their workflow efficiently. They have now proudly introduced the tool to several of their portfolio companies, many are of who now also using Asana.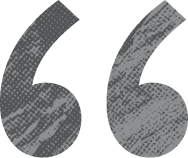 Working efficiently with Asana
The TDM Growth Partners team uses Asana to manage all key workflows. For example:
Project status updates are tracked using Asana Portfolios. The TDM leadership team reviews projects through portfolios, monitoring progress and identify roadblocks, or simply to adjust business priorities as required.

Both complex and simple projects are managed in Asana. Regardless of function, TDM derives a lot of value from managing all projects in Asana. External parties are often invited to projects so work can be seamlessly managed in one place. Internally, TDM leverages the platform to manage a wide range of processes–from travel planning to learning and development implementations.

Investment due diligence processes have been converted from manual checklists into an Asana template. By centralizing and standardising all pillars in the investment process, the investment team is able to assign responsibility and accountability to execute their due diligence with more accuracy.

Meetings agendas and notes are captured in Asana. Action items identified during meetings with assignees and due dates assigned in real time. This reduces extraneous admin time and ensures each meeting is well structured and valuable.
Overall, the ability to update work in real time provided for greater transparency across the business and eliminated unproductive meetings. Asana had allowed for deep work to be prioritised and undertaken by all staff, maximising the output of all team members.