Manchester is as lively as it is iconic. The city comes together for annual parades, Christmas markets, and a massive celebration called Manchester Day, to name just a few local happenings. Manchester City Council's' Communications Department and M-Four, their in-house design and advertising studio, is responsible for producing these events, as well as citywide communications campaigns.
And they used to do it all on paper.
Designers at M-Four would print out briefs to guide the development of all creative elements in a project, such as digital ads, T-shirts, and brochures. They stored brief papers in different "job bags" for each asset: unwieldy orange sacks that teammates physically carried between desks as they handed off pieces to the next stage of production.
But each campaign or event requires at least 100 creative elements ... so there were a lot of orange bags floating around the M-Four office.
Paper started to get messy—and sometimes went missing. Shawn Bahlmann, Studio Manager at M-Four, knew that his team of 12 designers needed to go digital:
They wasted time printing paper, digging through stacks to find information, and trafficking bags from desk to desk.

Work fell through the cracks when proofs, briefs, and written approvals were lost.

Teammates and managers had to constantly chase down information to see project status and what was happening across the team.
It was a classic example of "work about work"—admin that eats into skilled tasks and strategy. U.K. workers spend 60% of their time on these admin activities, according to the Anatomy of Work Index.
Shawn started looking for a work management tool to help M-Four become paperless and refocus on high-impact work.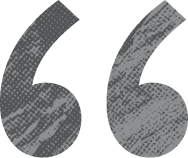 Looking for "anything but paper"
Shawn implemented Asana by first selecting a few designers to try the platform. Next, he did basic training with the rest of the team, and they successfully managed several small projects. The big transition came with a large project called Manchester Day, a grand citywide event with 150+ design elements. It went well, and the team set a cutoff date to retire paper briefing bags and transfer 100% of their work to Asana.
To support adoption, Shawn set up project templates that specified the creation processes for different assets. This streamlined production and helped designers know what to expect, creating efficiencies that scaled across hundreds of design jobs.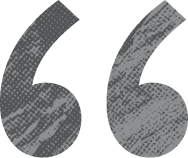 Less "work about work" means better results
Today, all of M-Four's creative projects are managed in Asana, significantly cutting down on the cumulative admin work of printing briefs and hauling job bags around. This may have only taken five minutes per creative element as it moved through the production process, but with over 100 elements per campaign in progress at once, those extra five minutes added up over the weeks and months. The team estimates that they now save two to three days per event or campaign, giving them more time to focus on strategies, media plans, and designs.
Collaboration also improved as information became more accessible. Teammates can now jump into any project and see its history, participants, conversations, and attachments, while management can quickly check the status of projects across the organization.
An added benefit? Better morale and less stress, because designers can now work remotely, which wasn't possible before. And at the office, desks are finally clear.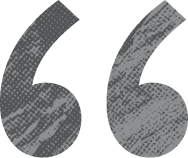 Looking beyond Manchester city limits
Now that M-Four's design team has more quality time to spend on skilled work, they've won a number of large commercial jobs for organizations outside of Manchester City Council. They'll be managing their communications in Asana for these projects as well, and bringing new clients onto the platform to collaborate.
Without paper weighing them down, the sky's the limit.