The streaming provider Joyn was founded in 2018 as a joint venture between ProSiebenSat.1 and Discovery media groups. As a cross-provider entertainment platform, Joyn bundles content from TV, media libraries, and in-house productions into one package to close the gap between classic TV and social media– and bring TV content closer to their younger target audience. Joyn's in-house productions also focus specifically on the German market and are about local topics that viewers identify with, such as the comedy series "Jerks."
Joyn operates in a highly competitive and dynamic market. To hold its own, the company relies on a clear strategic direction, and their ability to react quickly and flexibly to market changes. The start-up maintains a very open corporate culture and focuses on direct communication and a lively exchange of ideas. Their corporate values are regularly questioned, and employees of all levels can get involved and actively help shape the culture. New ideas from courageous "experimenters" are fostered, and risks are encouraged as they're seen as an important part of the iterative innovation process. After all, even failures lead to new knowledge. 
An experiment with OKRs leads to a new goal setting approach
The Business Intelligence & Operations team, led by Sebastian Todt, works across functions with all departments to ensure that everyone's daily work is aligned with the company's goals. To promote internal alignment, Joyn initially introduced Objectives and Key Results (OKRs). The company quickly learned that the traditional OKR format wasn't the right fit for their organization. The format resulted in objectives that were too inspirational and vague, and individual teams were required to define three to five "outcome metrics" to document their goal achievement. This led to employees spending a lot of time on an often-futile search for suitable metrics and many felt constrained by the rigid requirements. The Business Intelligence & Operations team did uncover a useful insight from this experiment: an agile company like Joyn needs a flexible and adaptable goal system where goals and subgoals are simply formulated and documented to provide meaningful metrics to measure progress in each case.
Implementing concrete and flexible goal setting with Asana Goals
Joyn's new goal setting approach couldn't have come at a better time. Asana had recently introduced Goals, which enables organizations to connect their company goals to the work supporting them to easily measure progress and results. Since Joyn was already using Asana to manage their work, setting and managing goals in the same platform could be easily added.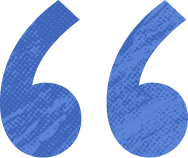 Joyn was convinced by the flexibility and simplicity of Asana Goals. By linking strategic business goals with operational team goals, Asana creates transparency and facilitates the definition of meaningful goals that will move the company forward. 
Teams can now easily and clearly articulate their team goals, what they want to achieve (WHAT) and how success can be measured (HOW). Metrics are either team-specific key performance indicators (KPIs), or milestones or deliverables that teams want to achieve. In their goal description, teams outline why the goal is important and how it contributes to the company's success (WHY). As internal or external circumstances change, teams can easily adjust or realign their goals. This ensures new insights are incorporated regularly and that goals continue to be relevant to the team and Joyn.
Breaking down annual goals to drive results
Joyn uses a top-down and bottom-up approach to goal setting to ensure that all levels of the company are actively involved in development, can fulfill their roles, and contribute knowledge and input. Goals are then linked across the company in Asana and visible to all relevant employees. First, the management team defines overarching annual goals with corresponding metrics for achievement based on market data, competition, the current situation, and the company's strengths and weaknesses.
Based on this, opportunities and risks are defined and translated into cross-functional goals in Asana that sit between annual goals and team goals. These cross-functional goals can extend over longer periods, and it's often not initially clear how they'll be achieved. So in the third step, individual teams develop concrete goals for their work to support the cross-functional goals.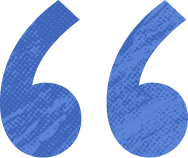 Participation in the goal-setting process gives individual teams an opportunity to contribute their expertise and creates clarity: employees know the purpose of their work, the overall plan, and their responsibilities. They can prioritize daily work accordingly to achieve milestones, which makes an enormous contribution to the fulfillment of annual company goals.
Transparency increases employee satisfaction and loyalty
To measure the success of this goal-setting method, Sebastian's team collects data on employee satisfaction via a survey and gets regular feedback from colleagues.
After using Asana Goals for one quarter, a positive trend is emerging at Joyn. Employees find that the goal-setting process has become more accessible, more pragmatic, and more understandable. In random samples, several teams confirmed they'd reduced the number and length of team meetings, preparation time, and goal management for team leads by more than 60%. Now it only takes teams four to six hours over a period of four business days to review and close current goals, brief cross-functional goals, and create new team goals.  
By connecting annual goals to cross-functional and team goals in Asana, each team sees its contribution to the company's success. Employees find this motivating, inspiring, and meaningful. This has had a direct impact on the company's success: satisfied employees are more creative and productive, and less likely to leave the company.
Asana Goals helps Joyn live its company culture
Sebastian Todt and his team see managing their work in Asana as a strategic advantage for Joyn: apart from the impressive efficiency gains, Asana Goals supports the error culture and the iterative learning process by documenting why a goal was created and what assumptions were made when it was formulated. During the quarter, it becomes apparent whether assumptions were correct. The respective team then determines whether a goal is still realistic and relevant, and adjusts targets if necessary with guidance from their manager. This ensures teams and Joyn remain flexible and can easily pivot to new targets as the market evolves.