Buying and selling real estate is a significant moment in a person's life. No one knows this better than Barfoot & Thompson, New Zealand's largest privately-owned real estate company. Family-run since its founding in 1923, the company is a dominant presence in Auckland with a 40% market share in residential sales. Barfoot & Thompson provides a broad spectrum of services across divisions – residential, rural, property management, commercial, body corporate, and special projects services.
With over 75 branches and 2,300 people working for Barfoot & Thompson, its head office, known as the Support Centre, is instrumental when it comes to providing all aspects of support for the Barfoot & Thompson team, from marketing, IT, training, compliance and operational support. The Support Centre was given its name so those who work in branch offices know there is always a team working in their best interest. In fact, the Support Centre is undergoing significant changes to ensure they are more effective than ever before.
When Chris Dobbie took the reins last year as the new CEO, breaking down silos and resourcing impactful initiatives became a top priority. Creating more transparency within the organisation, improving cross-functional collaboration, and aligning work with company priorities became Vaughan Borcovsky, Operations Manager's mission.
Finding and implementing the right solution for centralised work
Vaughan knew that to break down information silos and improve collaboration, work needed to be centralised. With little visibility into what each department was working on and no process for holding people accountable, Vaughan began to look at work management tools with a clear set of criteria in mind.
The Support Centre needed a tool that would:
Track everything in one place from company initiatives to cross-functional projects

Provide visibility and outline a clear hierarchy of work

Easily assign tasks to improve accountability

Quickly offer status updates so everyone stays aligned on progress

Allow for easy cross-departmental collaboration

Enable standardised processes to increase efficiency
Asana ticked all these boxes and received a sound endorsement from the Support Centre marketing team. As such, after testing the platform with a few of his own projects, Vaughan chose Asana as the tool that would bring order to the Barfoot & Thompson projects. The team found Asana extremely intuitive and began using it easily. They also leverage the Asana Community to learn best practices from other teams and stay updated on new product releases.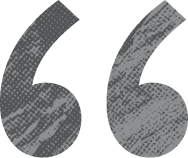 Streamlining work with standardised processes
Using Asana to manage projects and work has completely transformed how Barfoot & Thompson operates. Information is in one place, silos have been broken down, and the leadership team can more easily set company objectives and resource accordingly.
Here's how Asana is making a difference:
Operations projects involving 50+ team members became easier to manage with all work and meetings notes tracked in Asana with set deadlines and responsibilities clear to everyone.

Marketing projects are more efficient. The team is currently managing its largest ever marketing investment with a full rebrand of the company which includes new corporate identity, logo, branding, property marketing, sign boards, marketing template design, the rebranding of all of its offices, and over 225 company-branded vehicles. All managed within Asana, which has been essential in helping them ensure everything was on track for their launch.

IT requests are standardised via an Asana form linked on the company's Intranet. These requests are fed into Asana for easy review by representatives from various areas of the company, and then tracked and fulfilled by the IT team.

Project status reporting went from taking days to coordinate updates from project sponsors and then reporting to mere minutes thanks to Portfolio and an integration with Google sheets. Now leadership, including the CEO and Directors, can easily check the real-time status of projects at any time because the data is already in Asana.

New branch office openings follow a standardised process thanks to project templates. Now when a new branch opens every step is laid out in Asana so no detail falls through the cracks.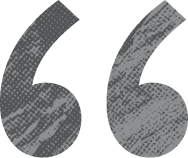 Preparing for a bigger future
Vaughan and the team will continue to focus on improving and streamlining processes in the Support Centre. Following the complete re-brand of the company, the Support Centre will be implementing new software so branch offices can easily create their own marketing materials via a template software. Vaughan will also be focused on upgrading the company's systems for smoother operating. These new systems include a property listing system, financial systems, CRM, property management system, and customer survey system. All of these cross-functional, and mission-critical projects will be managed in Asana.