Established in 2008, New Relic provides a powerful cloud-based platform to help developers worldwide monitor system performance. More than half of the Fortune 100 rely on New Relic for a clear, up-to-the-minute view of their complex software environments. With over 14,000 customers spanning over 200 frameworks and eight programming languages, the company helps DevOps teams achieve better performance, scale, and efficiency. This incredible market coverage is powered by more than 2,000 devoted employees, affectionately known as "Relics," dispersed among 16 offices around the world.
Previously, different teams had relied on Asana and other work management tools, not to mention spreadsheets, email, and chat, to coordinate projects and tasks. With no single place to monitor updates or understand next steps, more in-person coordination was required which slowed down progress. Their challenges included:
Poor visibility of work status made it difficult to report progress to leadership.

Cross-functional collaboration was challenging because processes and handoffs were unclear, and people didn't know what to expect.

Projects were ad hoc, with incomplete plans and no workback schedules, causing a scramble to get things done on time.
New Relic began to bring teams onto Asana to centralize work management and achieve better visibility for employees and leaders alike.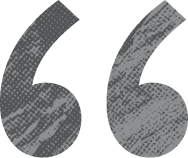 Many work styles, one platform
For a company of New Relic's size, it was important to find a platform flexible enough to handle many types of projects, processes, and work styles—and to link different teams for cross-functional collaboration. To smooth out the handoffs between teams, they needed to see what should happen next and how work was connected. Individual employees lacked an easy way to see details about what they were responsible for and when it was due; meanwhile, management needed a high-level overview of work in flight.
Marketing's creative team had already been using Asana to manage their work, so Dustin Finkle, Marketing Program Senior Director, brought it to the rest of the department. He chose Asana because it was intuitive and easy to use, so people could quickly adopt it and learn how to get started. Pounder Baehr, Dustin's counterpart for the Customer Solutions Hub in New Relic's Program Management Offices (PMO), and Vivian Wang, Senior Program Manager for the Total Rewards & Operations team, were two other leaders whose teams managed their work in Asana and wanted to take their use to the next level.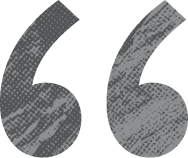 A formal rollout to support employees in adopting Asana
To bring their departments onto Asana, Dustin, Pounder, and Vivian created a formal implementation plan to ensure everyone would be positioned to get maximum value from the platform. They used a training template that their Asana Customer Success Manager (CSM) helped them develop, which included how-to videos and guides to teach team members how to manage their work based on their role. Governance guidelines and best practices showed how to use Asana in a way that was consistent and supported reporting capabilities.
To help with the rollout, they also created change-champion cohorts. In Customer Solutions, for example, Pounder introduced Asana first to the Instructional Design team, using them as an "incubator" before rolling Asana out to the rest of his organization. The teams adopted Asana right away and started using it immediately to manage their work. Pounder says, "Asana has been the one tool that has had adoption right out of the gate. It's a cool interface, and it's easy for folks to get in and see the work that needs to be done."
Saving over one year's worth of workdays by eliminating unnecessary "work about work"
Today, teams across New Relic are working in Asana. This new approach to managing work has saved the company an estimated 282 workdays per year, or 56 five-day workweeks—valuable time that was previously devoted to matters of work coordination. These time savings resulted from standardizing processes, automating steps, centralizing communication, and cutting out duplicate information. In other words, Asana reduces New Relic's "work about work"—all the activities around the actual work, like hunting for information and having unnecessary meetings.
According to the Anatomy of Work Index, 60% of a knowledge worker's time is spent on work about work. New Relic has dramatically reduced theirs, and the operating efficiencies they've gained from using Asana at scale are impressive: Each month, New Relic teams create about 100 projects from Asana templates and share over 6,000 comments on the platform.
Marketing team
The Marketing team manages all its work in Asana, including:
product launches

marketing campaigns

events

PR

content development

customer marketing

creative requests

website development
Large initiatives, such as events, get their own Asana portfolios, each of which, in turn, house multiple Asana projects that represent smaller workstreams, including presentations, customer meetings, and creative for the event.
Dustin, who leads a four-person PMO team, has created a hub where marketing teammates can grab an Asana project template, along with other resources, for common processes. Templates make it possible to kick off work quickly without reinventing the wheel—all the key steps are there so nothing gets overlooked and there is never any need to start from scratch, although adjustments can easily be made. Templates have introduced predictability and transparency around marketing work: it's clear when handoffs need to happen between people and teams, and reporting makes it easy to see what's late, what's in the works, and what the next 14-day sprint is expected to look like.
Every week, Dustin sends marketing executives a link to the Asana global marketing calendar so they can see the weekly releases and get a sense of what the next sprint will bring. He says, "I do a portfolio update each week with all the big items. For the SVP level and higher, this one update is perfect and doesn't overwhelm them."
Customer Solutions Hub
Pounder mirrored Dustin's approach to bring Asana to Customer Solutions and Enablement. These teams now use Asana to manage all their work, from large events like sales kickoffs to strategic projects that increase sales productivity. They even use Asana to onboard new sales reps, run their business operations, carry out organizational planning, and produce quarterly business reviews.
Prior to Asana, multiple tools were needed to manage tasks like these, which slowed the team down and made it challenging for work to scale. Now, processes like these are streamlined and efficient, seamlessly uniting even teams that have very different ways of working. Regardless of the framework in place—Kanban, Scrum, or a waterfall hybrid—Asana makes it clear what work needs to be done. Pounder says, "Asana also helps us bridge the gap between Customer Solutions and the Marketing team. We understand what we need to do for product launches because Asana highlights it for us."
Like the Marketing team, Pounder's Customer Solutions team has also created project templates that make it effortless for teammates to kick off new work in a consistent way. "It's repeatable," he says. "That allows us to cut out a lot of wasted processes, and it's saving us so much time."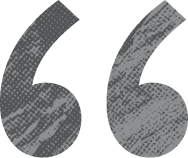 Total Rewards & Operations team
Like Marketing and Customer Solutions, Vivian Wang's Total Rewards & Operations team has taken advantage of project templates to codify institutional knowledge, making it possible for them to scale and onboard team members faster. They find the templates equally handy for recurring projects, like annual performance and compensation programs, with pre-populated tasks and subtasks.
The Total Rewards & Operations team also uses Asana to manage annual roadmaps. All activities for a single fiscal year go into a dedicated Asana project so they can see when everything is happening in one view, and then these tasks are added to separate, function-focused roadmaps. This way, each functional leader can zoom in on their team's work.
"Asana helps us align with stakeholders and start planning with more intention," Vivian says. "For our team, it's tempting to commit immediately to an urgent request without investigating potential impacts to other priorities. Asana enables us to access the information that is critical for planning and involve all the right folks for effective decision-making, which allows us to set proper expectations with our stakeholders and sets up the project for success."
The People team uses integrations to make Asana the source of truth as they use their everyday tools. For example, the Asana for Slack integration notifies people when they're tagged in an Asana project, and the Asana for Zendesk integration allows customer-facing Zendesk tickets to be managed with Asana tasks.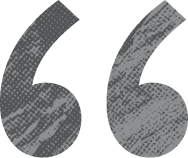 New Relic now has more visibility into their work—giving DevOps teams more visibility into their software
Dustin, Pounder, and Vivian plan to continue improving on their processes in Asana to make their teams even more agile. Pounder says, "As we wrap up our Asana build-out, I can't wait to see where our organization goes next. We'll be able to scale by helping everyone execute in Asana in a unified way, from managing projects and teams, to onboarding employees, to conducting one-on-ones."
Because when all Relics feel valued and supported at work, they, in turn, make New Relic customers feel valued and supported too.