TheSoul Publishing is one of the world's biggest media companies, rivaling the likes of Disney and WarnerMedia in terms of social media views and subscribers. In the first-half of 2021 alone, TheSoul Publishing was the first digital media business to rack up 100 billion views across social media. While 'TheSoul Publishing' itself is not a household name, worldwide digital audiences are very familiar with the original content developed and shared by the globally-based storytellers and digital creatives that comprise the studio.
Today, TheSoul Publishing boasts over one billion subscribers worldwide who watch their fun, shareable videos on platforms like YouTube, TikTok, and Facebook. Even more impressive is the fact that this astronomical growth has happened in less than 5 years; the company's most popular channel, 5-Minute Crafts, started in 2016 and quickly became the world's #1 DIY digital brand.
To support their popular content portfolio, which includes live-action, animation, articles, and music, TheSoul Publishing's workforce is growing just as fast as its subscriber base. Their staff nearly doubled in 2021, and today they have more than 2,700 employees spanning six continents and 70 countries. Their workforce is 80% remote, so it's been a company-wide priority to bring everyone together under the same culture and way of working.
As the IT department's Head of Development, Alexey Baranov hunts for innovative tools and systems for employees to use, with the goal of creating more cross-functional visibility and operating efficiency across the company. In 2020, his initiative to standardize quarterly planning went awry: their previous task management system didn't support planning at their size and scale.
Alexey recalls, "Our planning needs had become too complex and the number of projects had increased significantly. We knew we needed a better project management and planning solution to support our growth and maintain transparency between departments."
Their attempt to rely on a combination of spreadsheets and their existing task management system caused issues across the company:
It was too unwieldy to manage the number of projects in progress at once; in just a year, for example, the IT department's projects grew from 18 to 150 per quarter.

Many meetings were necessary for teams to align and understand what everyone was working on.

It was difficult to see status, deadlines, and how work was connected, creating departmental silos.
Alexey began to look for a scalable work management platform that would help TheSoul Publishing continue to grow—and keep up with them.
Finding a platform to match TheSoul Publishing's strategy and scale
Alexey embarked on a thorough analysis of 20 work management systems, using a list of 200 criteria he collected from leaders across the organization that considered everything from reporting features to comment nesting to hidden costs.
As groups piloted the top contenders, it became clear that Asana would support the most transparency between departments. Teams also liked Asana's ability to show different levels of detail. Individuals could manage their work in tasks and projects, while managers could use Portfolios to keep their eyes on the wider picture. Alexey says, "From the beginning, Asana's sales team helped us understand how it would solve our problems at a strategic level."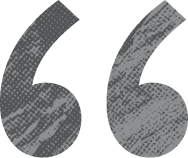 Once they'd settled on Asana, implementation was fast, and TheSoul Publishing's co-CEOs encouraged adoption. Their Asana account team provided onboarding resources, and Alexey's team developed manuals and training courses to help employees learn how to use Asana quickly and in a consistent way that aligned with their company culture.
Centralizing in Asana lets TheSoul Publishing's global team work with radical transparency
Today, Asana is TheSoul Publishing's official work management platform, enabling departments like production, finance, sales, legal, IT, HR, and PR to collaborate seamlessly. Processes and programs are centralized so that, in Alexey's words, "everyone can see everything," which reinforces the company's value of radical transparency. "It's our key achievement. Today we can check milestones for any team, create dependencies between Asana projects, and see how work is connected."
Asana has also helped to eliminate many manual and administrative tasks. Thanks to new efficiencies and automations, TheSoul Publishing is projected to save significant time previously spent on "work about work"–coordinating and searching for information across spreadsheets, email, chat, and other tools–by centralizing work in Asana. According to the Anatomy of Work Index, these activities dominate the typical knowledge worker's day, taking up 60% of their time and leaving little room for meaningful projects and strategy.
Now, TheSoul Publishing employees can quickly find conversations in Asana comments, kick off projects with templates, and streamline internal requests via Forms. This wins back energy for teams like IT, HR, finance, legal and content production to better serve their teammates and to dream up more content for fans.
IT
All IT processes have been migrated from their previous task management system into Asana, creating more transparency and a stronger connection between IT and business activities. Asana also helps the IT department successfully navigate complex projects, like their proprietary content management platform, thanks to better prioritization, collaboration, and clear deadlines. Alexey has achieved his initial goal of standardizing quarterly planning across the company, and each department at TheSoul Publishing now has a dedicated portfolio in Asana that captures their projects and plans.
Alexey uses Asana data to report on the percent of projects completed each quarter, which makes it easy to understand a team's ability to execute and to hold project owners accountable. Since implementing Asana, this project execution metric has significantly improved—in IT, for example, project completion rose up to 100%.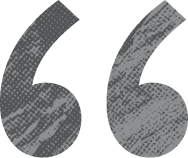 HR
Aleksandra Sulimko, Chief Human Resources Officer, runs a global HR and internal communications department to oversee the entire employee lifecycle, beginning with onboarding new hires. And that's no small feat given that, on average, TheSoul Publishing hires 100 new people per month. TheSoul Publishing has built an automated onboarding process by integrating Asana and their Human Resources Management System (HRMS). This allows Aleksandra's team to not only keep up but to delight newcomers and educate them about everything in the company. "Learn by doing," Aleksandra says. "Asana is perfect for onboarding, and it helps our team effectively replicate our work."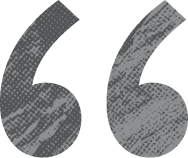 A recruiter simply enters a candidate's name and start date into their HR system, BambooHR, which is integrated with Asana via the API. This sets off a fully automated onboarding sequence in an Asana project, starting with pre-boarding—the tasks that carry a new hire to their first day, like receiving a computer and getting a parking card. These processes involve up to 15 people from TheSoul Publishing's operations department, and Asana is their grand central station.
On the new hire's first day, they're assigned an automatically generated Asana project that's tailored to their specific department, which guides them through steps to learn about company culture, sign employment documents, and practice using company tools.
Managing new hire onboarding in Asana has been so successful that Aleksandra's team repeated the process with all 2,000+ of TheSoul Publishing's existing employees to refresh their engagement with the company culture and tools in just two months.
Other projects in the HR department are also managed in Asana; for example, they use a set of Asana Forms to help employees make internal HR requests. There's a form for every need, including requests for business trips, promotions, training, and relocations. Asana Rules automatically triage submissions and turn them into Asana tasks, where HR can follow up with the employee so it's all done in one place. HR has been able to measure response times and apply service-level agreements so everything is completed efficiently.
Forms are used for all operational departments in the company, and TheSoul Publishing employees submit nearly 7,000 forms per month.
Content production
The content production department is where the magic happens. There are video, animation, and music production teams, as well as an editorial team that creates articles. Each content piece takes days or months to produce, depending on the type, and can be translated into as many as 19 languages.
Anastasiia Vinogradova is Executive Producer for the La La Life brand, a collection of three YouTube channels that produces comedic videos with musical elements. Each video corresponds to one Asana project—or more, depending on how many languages it's translated into, how many media types are involved, and how many social media channels it will be distributed on.
All projects are organized into an Asana portfolio so that Anastasiia has a high-level view of where each video stands in the production cycle. She uses the Portfolio Timeline to see when content will be ready to go live, and she uses Dashboards for reporting. Organizing projects in Asana helps eliminate the need for extra communication and status meetings. Anastasiia says, "When we open the project, we can understand what was done already and what is yet to be done. We don't need any additional communication about it."
Production kicks off each new content project by duplicating an Asana template, which contains all the video creation steps organized into sections—such as finding an idea, writing the script, ordering music or animation, shooting, and all the post-production stages. There can be hundreds of tasks for one video, and they involve specialist teams, like animation and sound design.
Being able to add a task to multiple projects reduces duplicate work and keeps collaborators connected, because everything happens in one place and is visible to everyone. Meanwhile, the time savings from templates add up.
Growing rapidly with Asana, inside the company and out in the world
Across TheSoul Publishing, Asana has improved execution and brought departments together. Clarity around responsibilities and deadlines helps people finish tasks on time, meaning that TheSoul Publishing can execute faster on new ideas, produce more engaging content for their fans, and have more freedom to experiment and innovate.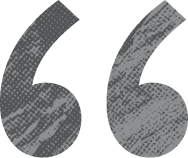 Alexey and his IT team will continue using Asana to improve processes and automate work, while HR improves the employee experience and helps the organization stick together. For the production team, Asana helps them feed their hungry fans and grow their viewership. After all, with one billion subscribers down, they just have a few more billion to go.