Hudl provides performance analysis software to more than 4.3 million coaches, athletes, trainers, and sports analysts around the world. To best serve the unique needs of customers across different sports, the organization is split into distinct sports markets (e.g. soccer, basketball, football). At the center of these markets is Hudl's large marketing and design team, which collaborates across the organization to produce market-specific email campaigns, web projects, and more.
In its early days, Hudl relied on a team of full-time project managers to triage and staff marketing and web development projects, like email campaigns, event materials, and new landing pages. The team managed this work through a fragmented mix of spreadsheets, legacy project management tools, and the company intranet. This process made resource planning time-intensive and gave team members little visibility into their own workload and priorities.
As the team's number of projects increased, miscommunication and mismanagement of expectations became more frequent. They had no easy way to coordinate and track every piece of work and lacked a clear overview of projects happening across their department. As a result, the team began their search for a work management tool to give everyone greater visibility, control, and accountability over their own work.
Scouting the right solution
Having been underwhelmed by project management software in the past, the team focused their search around three main criteria:
One-stop-shop: The solution needed to provide a single source of truth for marketers to view all of their priorities and tasks across projects and sports markets.

Real-time visibility into team resourcing: The solution also needed to enable project managers to easily visualize team bandwidth in real time so they could make smarter staffing decisions.

Progress reporting: Lastly, the solution needed to allow managers to measure what was delivered during any given sprint and where teams were blocked or falling off deadline.
The team knew they were onto something when they came across Asana's powerful and easy-to-use platform.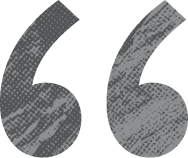 Features like Workload and task dependencies were perfect for giving collaborators more visibility into their workflows while capabilities like creating Approvals and tracking tasks in multiple projects would allow them to seamlessly hand off work at the right time, to the right person. With Asana, Hudl got a glimpse into a better way of working, where responding to shifting business needs and priorities was as easy as dragging and dropping tasks to a new board or collaborator.
Writing the playbook for success
With a decision made, Hudl partnered with Asana's Customer Success team to develop 30, 60, and 90-day implementation plans for the department-wide rollout, including high-level goals for each stage of the process. Some of these goals included aligning on new project management conventions to make the transition to Asana as seamless as possible. Asana's Customer Success Manager helped Hudl's marketing team navigate this process so they could confidently manage changes for the rest of the team.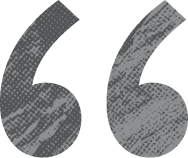 From there, it was all hands on deck to start building Hudl's new workflows in Asana. They started slowly, first test-running processes for work intake and web sprints in Asana to understand how end-to-end workflows would operate, then codifying them with Rules and Templates. This "learn by doing" approach proved invaluable to the team's adoption and also gave them the opportunity to test and implement new features and updates.
A homerun for productivity
Today, Hudl runs all of their marketing and creative work, including related web development and sprint projects, in Asana. They use it to manage everything from campaign planning to building new landing pages, and have seen major productivity gains across the entire marketing team.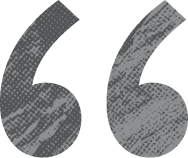 Where cross-functional collaboration was messy before, Asana has made it clear and predictable.
The team can now see how work is connected and when assets are ready for handoff with Timeline and dependencies.

They've built feedback and review cycles for multiple stakeholders into the project workflow with Approvals.

They're able to scope projects and manage their time more easily with subtasks and custom fields for effort. And when projects are completed and ready for QA they use Templates to ensure they're checking all the right boxes.
Additionally, the team is able to keep better track of sprints and collect data on commit completions with Portfolios so they can fine-tune planning and optimize future sprints. And when team members begin to feel crunched for time, they can now easily reassess the team's capacity and reassign work with Workload before anyone burns out.
Huddling around a more confident and collaborative future
Aside from being more productive, one of the biggest advantages to come from using Asana has been higher levels of team confidence and engagement. Workloads are more balanced, team members feel empowered to adjust additional work requests when they have other priorities to focus on, and the increased visibility has opened up whole new channels for communication and empathy across the team.
As Hudl continues rocking the sports performance world, they're excited to keep building on this newfound engagement. Whether using Asana to connect the dots between individual projects and company-wide goals or tracking personal development and individual OKRs, they know Asana is the right tool for their all-star team.