In a world where busy people want nutritious meals without needing to cook , companies like Grain are in high demand. A meal delivery and catering business based in Singapore and Thailand, Grain feeds hungry bellies with food that's wholesome, thoughtful, and unexpected. Meals are inspired by a variety of cuisines, catering to different tastes and dietary preferences. Examples of popular dishes include Caramelised Beef Char Siew and Oven Baked Quorn Fillet.
When Shawn Liam, Director of Digital Products, started at Grain it was a small and ambitious startup. The team worked fast and projects were managed across spreadsheets and emails. As the company started to scale, small inconveniences mounted into bigger problems. Aligning the company around key priorities was difficult and tracking tasks became time-consuming—something many global businesses struggle with. For example, the Anatomy of Work Index found that 60% of employee time is spent on work coordination. Shawn knew if Grain was going to beat the statistics, the team had to work smarter and standardise their processes.
Finding the right solution for a growing company
Grain needed a centralised work management system to help streamline project management.
The right solution had to be:
Simple and intuitive so all staff could get on board quickly.

Customisable to suit different teams and projects, like marketing calendars and sprint planning.

Well-designed and organised so context like deadlines, images, and subtasks could be easily provided and seen.

Transparent and accessible so everyone could align around company goals.
The team chose Asana because it hit all of the above points and had a beautiful, easy-to-use interface.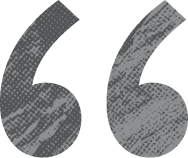 Introducing Asana to the team
Shawn first trialled Asana with his product team. He then introduced Asana to Grain's CEO, Yong Yi Sung, who loved the platform and advocated for company-wide implementation. Sung used the Asana Guide to learn best practices and outline how Grain would use the platform. This endorsement and support helped drive the transition to Asana and ensured adoption across the company.
Working with better efficiency
Project management at Grain has been transformed. Here's how Asana is helping every department grow:
OKRs are listed in a project which makes it easier for every department to align around primary objectives. If priorities change on short notice, the entire company is updated via Asana.

The product roadmap captures priorities from both digital and food product requests for the team to categorise and add to upcoming sprints.

Operations projects are managed on-the-go using Asana forms and a Kanban board. This process has replaced weekly meetings and sped up response time with issues like customer complaints so they're resolved in less than a day.

Research and development processes are standardised using Asana templates. The entire meal creation process—from conception to customer launch—is managed in the platform, cutting the process down from two months to four weeks.

Marketing promotions, social media posts, events, and email campaigns are tracked in Asana and displayed in a calendar view. This keeps people across the company informed and helps avoid issues like sending too many emails to customers in one week.
Overall, the entire company has benefited from Asana by reducing strategic meetings from hours to less than 45 minutes. Templates are used to structure essential meeting tasks like agendas, notes, and follow-up actions which saves time and directs focus to more important things like coming up with new ways to surprise and delight customers.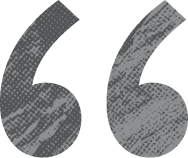 Looking to the future
The team at Grain will continue to digitise and refine their operations and kitchen procedures. They also plan to diversify their business by creating new brands that cater to different audiences, like one focused on fine dining delivery. No matter the agenda, Asana will continue to help the team at Grain innovate, grow, and prosper.