G2 is a B2B software and services review platform that millions of buyers and vendors rely on around the world. Events are a key channel the marketing team uses to engage these two audiences. Led by Adam Goyette, Vice President of Demand Generation, the events team produces 150+ events every year, from paid review booths for their clients to major conference sponsorships and demand generation dinners to build pipeline for their sales team.
To ensure all of these events go off without a hitch, Adam has a team of four full-time employees, 30+ contractors, and countless cross-functional partners to coordinate logistics, creative production, sales materials, and promotion. To support G2's growing event needs, Adam knew he had to put processes and tools in place that would allow the team to scale.
As he looked to scale the team, Adam faced some common operational challenges:
Event plans were scattered across spreadsheets, emails, and meeting notes so there was no way to organize and track everything in one place or hold people accountable for tasks and deadlines.

Past event plans and vendor information were siloed in separate tools, making knowledge sharing a struggle when onboarding new teammates.

Event plans and processes weren't standardized, so the team had to plan from scratch every time, resulting in missed steps and no way to continually optimize their processes.

The team struggled to delegate and assign work to others because they were used to managing every detail themselves. And since processes weren't documented, it was difficult for cross-functional partners to jump into projects when needed.
Adam realized they needed to develop standard event processes to scale the program successfully. Additionally, their event plans needed to be accessible by everyone so they could coordinate with contractors, cross-functional partners, and vendors.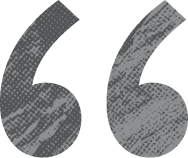 Centralizing event work and processes in one view
While the G2 marketing team had tried other work management tools in the past, none of them stuck. Then Ryan Bonnici joined the company as its Chief Marketing Officer and introduced the team to Asana, which he'd used with his teams at previous companies. Compared to other tools, Adam found Asana to be the most intuitive, flexible, and powerful solution for managing different event workflows and collaborating with cross-functional teammates.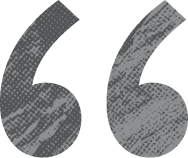 To ensure adoption, the marketing team developed conventions and best practices to create event management processes at G2—all of which are standardized. The team then began planning, assigning, and tracking event work only in Asana. With a centralized system of record, work is no longer scattered across email, spreadsheets, and meetings notes. This ensures that event plans are trackable and accessible to the entire team for easier knowledge sharing and collaboration. Adam also invited contractors into Asana and then to relevant events they were supporting so they could coordinate logistics with the internal team in one place.
Successfully scaling the event program with Asana
Adam's team has now centralized all of their event plans—vendor contracts, day-of checklists, creative production, and more—in Asana so everyone has visibility, and they've also created project templates with detailed workback schedules to reduce planning time. Additionally, the team has integrated Asana with Slack so they can turn messages into tasks—or take action on tasks right from Slack—when they're on site at events. This helps them keep everything connected and allows them to work seamlessly, whether they're in the office or on site.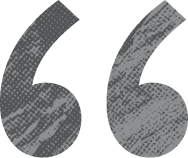 By centralizing and standardizing their event plans in Asana, the team has been able to scale successfully, reduce their planning time by 80%, and produce twice as many events across three continents to generate software reviews, drive sales pipeline, and hit revenue targets. They continue to optimize their event processes based on new learnings, and with ambitious plans to accelerate their growth, they're ready to manage even more events with the help of Asana.