Exponential growth is a cause for celebration. But what happens when the tools you're using can't keep up? That's exactly what social media agency, Social Factor, was anticipating as the flood gates opened with so many new projects and clients.
Based in Fort Worth, TX, Social Factor is home to 50+ employees working both in-office and remotely nation-wide. From strategy and content creation to posting, paid campaigns, and community management, data reporting and insights, to social training and live-event support, Social Factor is supporting the digital growth of companies like Toyota, Smith and Nephew, and Fender Guitars.
When growth means outgrowing
The operations team at Social Factor, realized the traction Social Factor was making in the social space and took a temperature check on the tools they were using. It quickly became apparent that finding a solution to help their entire organization manage work and scale with them was imperative.
These were the challenges Social Factor was experiencing:
Their current project management tools weren't sophisticated enough for their evolving processes and were hard to implement across the entire organization.

They wanted a platform that would integrate with their existing agency tools, as well as additional apps they were exploring, like Everhour.

Team members were finding it increasingly more challenging to stay on the same page because information was scattered across email, chat, and files.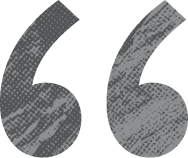 Scaling with confidence
As COO, Jeana Abboud, and Project Manager, Jessica Pramanik, searched for a tool that would grow with them, it needed to allow for easy planning while tracking every detail by client, project, and role. Whatever tool Social Factor chose had to seamlessly integrate with the other resources they used to run their business such as Google Suite and Slack. The ability to collaborate was a must, including tagging team members in comments and leaving notes in an intuitive way.
Jeana and Jessica quickly realized that Asana was a work management solution the entire company could adopt. Looking at Asana's roadmap helped them feel confident that as Social Factor scaled, Asana would be constantly launching new features they could use.
They liked that there were useful workflows specific to agencies. In defining and optimizing timelines and project plans to fit their business model, they would create a more centralized place for their team to manage their day to day, and for leadership to manage the efficiency of the agency.
Additionally, the team wanted to move quickly on adoption and implementation. They leveraged Asana's education materials, including the Academy and Guide, to develop an onboarding project that clearly outlined the training steps for each teammate. This helped the team "learn by doing," and Jeana and Jessica could see who had completed their training and who they needed to follow up with. They also worked with one of Asana's Customer Success Managers to optimize their key workflows to ensure they were maximizing their use of the platform.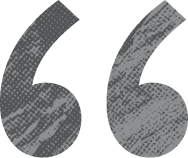 Promising outcomes within four weeks of adoption
After trialing Asana, the leadership team was unwavering in their choice to adopt and implement it across their entire organization. They didn't waste any time getting into the tool and learning by doing, taking full advantage of the training tools inside the Asana Academy.
For the full team rollout, an onboarding project was given to every team member. Tasks were assigned, including watching Asana training videos and trying out each feature. Jeana and Jessica could easily evaluate each person's progress.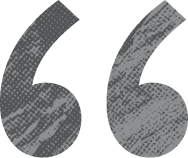 Today, Social Factor attributes their ability to stay efficient and lean, while still growing quickly, to the processes and workflows they've streamlined in Asana. They've been able to reduce the number of internal touchpoints across client accounts and eliminate disparate documentation because everyone has access to the same client information. Anyone can easily check in on the status of projects without needing to schedule check in meetings or repeat conversations. Plus, they've standardized account management so no one wastes time learning unique processes as they shift from client to client. As a result, they're able to rapidly scale with their clients while continuing to deliver high-quality work on time, which is critical in the fast-paced industry of social marketing.
Asana has also influenced how the company manages its planning and staffing needs. For example, they use Workload to track estimated hours for upcoming work, identify possible bandwidth issues, and anticipate hiring needs across the team. Now Social Factor is able to more accurately balance workloads across resources and continue to deliver effective and timely work for their clients at scale.
Cohesive support internally and externally
Operationally, Asana is used for team collaboration, new hire onboarding, and tracking team and individual performance for career growth. Teams also use Asana Forms to capture everything from out of office to IT to account resource requests. Historically, this was done through direct requests to a single resource, making it difficult to tag team members and manage at scale.
Social Factor also uses Asana to manage all aspects of their client work, from onboarding new clients to managing deliverables such as content creation and optimization, brainstorming and strategy, social media management , paid social reporting and insights, and QA. With so many different steps in each process and team members to collaborate with, Asana helps keep everything organized so nothing falls through the cracks.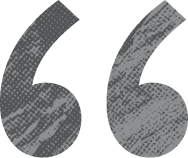 Moving forward, Social Factor plans on using Asana to automate and integrate more operational functions including hiring and recruiting, and possibly team collaboration on financials. The entire team is excited to continue scaling Social Factor with Asana at the forefront.