Onfido is a global identity verification and authentication provider, with 450 employees across the globe. They help businesses remotely verify people's real identities using award-winning AI technology and facial biometrics.
Working across this international company, Onfido's Operations team has a mission to improve processes to enable departments to become more efficient and effective. That means helping people achieve more without expending unnecessary effort.
Since Tom Booth, Director of Operations, joined as the second member of the Ops team in September 2019, it's grown rapidly to 28 people—including Operations Manager Naomi Shammas.
The Ops team's supercharged growth reflects the trajectory of Onfido as a whole. To keep expanding, hit revenue targets, and drive interdepartmental cross-functionality, the organization needed a system that could help them organize and manage their work more effectively while growing with them.
The spreadsheet slow-down
Before Tom and Naomi joined, the spreadsheets and email systems being used to manage work had already been identified as a bottleneck. They weren't suited to truly cross-functional structures, information was becoming siloed, and there was a lack of accountability.
Crucially, spreadsheets also lacked the security required when dealing with sensitive information.
Onfido set out to consolidate their tools and re-think processes across the organization in order to boost alignment and put structures in place that could scale securely.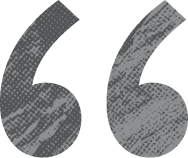 Identifying needs
With cross-functional collaboration and growth at the core of Onfido's business, the team needed a tool that could:
Scale rapidly and adapt to different functions across the organization, from revenue operations to new hire onboarding

Would be easy to use and intuitive so people could focus on high-value work

Could integrate seamlessly with their tech stack (including Slack and Google Suite)

Would update in real-time, making collaboration seamless
The leadership team moved quickly, taking a rapid strategic decision to invest in a work management solution, recognising it would be central to future hypergrowth. After an initial roll-out, they discovered Asana was the perfect fit for their growth-led goals.
Something for everyone
Championed by Tom, Naomi, and their team, Asana is now used across the board at Onfido.
Departments throughout the business use Asana to build project timelines, identify dependencies, and keep everyone on the same page. Likewise, meetings, agendas, and actions are all tracked through Asana, ensuring key information never falls through the cracks.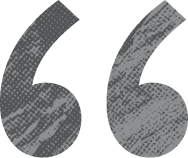 While this cross-functional work management is key, and the ability to multi-home work across the business has enabled alignment, departments at Onfido have also discovered how Asana can adapt to their needs:
People Operations uses Asana to track all processes, from job interviews to re-immersing employees after time off, while ensuring information security is tightly controlled, and a clear audit trail is created. Overall, audit performance has actively increased since using Asana.

Revenue Operations automatically feeds customer feedback into their Asana board, enabling them to identify customer needs faster, along with a clear workflow for responding to those needs. Using rules and automations further supports this rapid and uniform approach.

Tech Operations tracks their Commercial Ecosystem—a massive, ongoing, project encompassing the organization's use of commercial platforms, including DealHub and Salesforce—through Asana. The team can break down and organize larger pieces of work, like adding a new product into the system, through subtasks and tags which can be updated as the work evolves.

Brand Design uses the Typeform integration with Asana to assign projects to designers. By providing clarity on communication between Requesters and Designers, Asana's helped the team deliver great results, even as the workload grows. Further, using Custom Fields to manage estimated hours and actual hours enables them to make accurate, data-driven, decisions moving forward.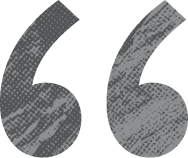 Rapid onboarding and closer customer connections
By removing bottlenecks created by outdated tools, Asana means teams spend less time on organization and individual tasks and have the capacity to hit new targets and keep scaling.
By creating clarity in processes, Revenue Ops are closer than ever to their customers. Integrating Net Promoter Score (NPS) feedback directly into Asana means that, on the rare occasions a customer raises an issue, the team can identify challenges and take action rapidly. In doing so, instances of unclear causes of customer dissatisfaction have been cut to zero.
Meanwhile, the People Team estimate they've cut preparation time for each onboarding week from 16 hours to just over 10 hours, and the onboarding of a single employee from 2 hours to just an hour and a half.
With their sights set on continuing to grow the company, this streamlining is crucial to enabling the People Team to onboard new members while meeting new targets.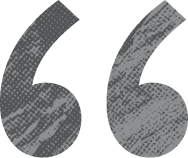 For Tom and Naomi in the operations team, implementing Asana as the work management layer across the business has been transformational. By being able to accurately track lead times, project progress, and the amount of time work takes, resourcing, on the whole, is more effective and efficient.
Entering the next stage of hypergrowth together
Moving ahead, Tom and Naomi will continue their work in ensuring the organization is as purposeful and efficient as possible in their actions, processes, and tools.
Meanwhile, they'll be using Asana as they embark on Project Dovetail—a mission to pull together their company strategy, OKRs, metrics and clearly tie them to every individual's tasks.
But that doesn't mean the foot's being taken off the pedal elsewhere. With Asana acting as a scalable backbone, Onfido is ready for its future hypergrowth in every department.