When Carly Nance and Rachel Bentley founded their Texas-based home decor brand in 2014, they named it The Citizenry to reflect the artists, designers, and dreamers they partner with. Artisans from over 17 countries handcraft the small-batch goods sold on The Citizenry's website, and the company is committed to providing fair wages, happy working environments, and capital to invest back into local communities.
Director of Production Whitney Gantt oversees the process to bring products from artisan to customer. The Citizenry's Product Development, Design, and Production teams orchestrate up to 10 marketing launches at once, and each one is highly complex and time-sensitive. A spring season launch, for example, can feature up to 50 items, such as pillows from Mexico, rugs from India, and wall hangings from Malawi, and around 100 tasks to take each product to market.
The team previously managed project status and due dates in spreadsheets, which began to break down as the company scaled:
They spent too much time on manual data entry for launch timelines.

They couldn't slice and dice information for stakeholder reports, so they had to update the same data in multiple places, like slide decks.

Key steps in a launch were often forgotten until the end because there was no standard process to follow.
As The Citizenry hired more employees to collaborate on launches, they needed a work management platform to increase visibility across projects.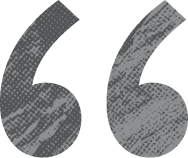 A central home for hundreds of deadlines
The Citizenry looked for a tool that would facilitate smooth hand-offs between departments, since nearly everyone in the 25-person company touches a launch, from Marketing to e-Commerce to Fulfillment to Product Development.
Asana had the functionality they needed: it centralized all tasks and deadlines and allowed them to switch between multiple views, like calendars and lists. Asana was also user-friendly and visually appealing, which was important for a design-focused business.
Building out processes as a team
Whitney and her team created workflows in Asana to mimic the spreadsheet view they were used to. A team member trained each employee and helped them build out their own personal to-do list—a simple project to get the hang of Asana. As people began to experience Asana's value, they added more workflows and gathered feedback to make sure the architecture met their needs. Co-creating these processes got teammates bought in to the platform.
Teammates now update tasks in Asana before weekly product development meetings, reinforcing adoption and saving time on information transfer.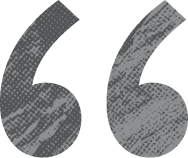 On-time launches, on-time product delivery
Now that The Citizenry uses Asana, it's easier to pass the baton between teams. Dependencies and timelines are clear, and people know exactly what is happening when. They've saved two to three hours per person per week on data entry—because Asana is the single source of truth, they don't need to update the same information in three or four places.
With a clear process and visible project status, Whitney and her team can proactively ask what's missing from a launch, rather than react to surprises and forgotten steps. New launches use an Asana project template as a starting point, which is improved over time.
The Citizenry's recent debut of goods from Japan demonstrates how much smoother launches have become, thanks to easy information handoff. There are fewer launch delays and a tighter control of inventory—they now track stock issues in an Asana project, and have improved feedback speed on inventory issues by at least 60% thanks to clear ownership and information consolidation.
Streamlining inventory management means fewer missed ship dates and oversold items, and they can pre-sell more items that would otherwise be considered "out of stock." After all, better information flow leads to better business outcomes—the Anatomy of Work Index notes that 64% of organizations who use work management software say their company is set up for efficiency, versus 27% of firms who don't have such a system.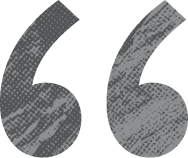 Fair Trade and a brick-and-mortar location
What's in store for The Citizenry? An actual storefront, as it turns out—in NYC's SoHo neighborhood. They are also launching products from three new countries in 2020 and working to receive their Fair Trade certification. They've been using fair trade practices for years, but the time has come to formalize the recognition and document their processes. As they continue to scale, they want to stay perfectly in line with their values. Because there's a lot of growth ahead.