The market is flooded with shiny new AI tools, all promising to help teams "do more with less." In the midst of that noise, marketing leaders are faced with a delicate balance: How can they update their tech stack safely, to reap the benefits of AI without putting marketing outcomes—and budget—at risk? 
This was a core theme at The Work Innovation Summit, Asana's marquee event showcasing how AI can unlock human potential at work. We brought together top marketing leaders from Salesforce, Blackbaud, Pearle Vision, and DeVry University to demystify the future of AI in marketing—including how leaders can confidently build AI into their tech stack. 
Here's their expert advice. 
1. Stick with your stack
Marketing teams spend a lot of time and money building a strategic tech stack, and now isn't the time to throw all that away. According to Blackbaud CMO Catherine LaCour, "the more you can invest in the stack you have vs. just onboarding new tools for the sake of onboarding new tools, the better." 
That means when evaluating new AI tools, it's important to choose options that work with the tech stack you have, rather than trying to rework everything from the ground up. This saves valuable time and energy, helping you capitalize on AI while building off of your existing (and strategically chosen) tools.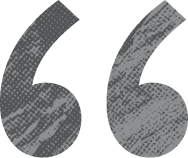 2. Talk to current vendors
Chances are, your current vendors are already incorporating AI into their product offerings. That's why LaCour makes it a point to talk with existing vendors first, to hear what plans they have for building in AI functionality. "We really put a priority on strong vendor relationships," says LaCour. "So we're partnering with our vendors—like Asana—to ask 'what are you doing with AI,' 'how are you innovating,' 'when is the right time for us to adopt it,' and 'what does AI mean for our tech stack, and our innovation, and our processes going forward?'"
By speaking with your current vendors, you can make sure their roadmap is aligned to your marketing needs. And if they're already making moves toward AI, you don't have to waste time and money onboarding new tools.
3. Keep your eye on the prize
AI should always help you achieve business-critical marketing goals, like delivering pipeline and revenue. "Staying focused on those goals and not getting too distracted by noise is really important," says Sarah Franklin, President and Chairwoman, former CMO at Salesforce. "Maybe there's a new tool to add to the stack. But keeping your eye on the prize is one of the most important things you can do as a marketer."
While it's easy to get caught up in the AI rush, choosing tools that align with your marketing goals ensures you're spending budget in a way that supports company pipeline and revenue.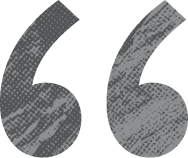 4. Put guardrails in place 
AI needs to be safe—for your brand, your customers, and the security of your organization. According to LaCour, "it's important to have clear guardrails in your organization about what you will and will not do from an AI standpoint." 
No matter which AI tools you choose, you'll need to implement guidelines so employees know when it's ok to use AI, when it's not, and how to ensure human oversight is part of the equation. Or in the words of former Pearle Vision CMO Doug Zarkin, "Do not turn your brand over to a machine. Full freaking stop." Otherwise, you risk AI making decisions that aren't the best for your company, like producing content that isn't on brand or responding poorly to customer service issues.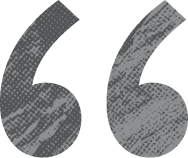 5. Enlist regulatory and compliance teams
When crafting guardrails, it's also important to connect with your internal regulatory and compliance teams. Marketers are often the first to onboard new technology, so this is an opportunity to enlist compliance teams to help roll out consistent guidelines across the company. "Our relationship with our regulatory team and our compliance team is very important," says Remberto Del Real, CMO at DeVry University. "We can help them understand what these tools are, how they work, and how we're planning to use them." 
Marketing leaders are used to onboarding new technology. As a result, they're well-positioned to lead the charge with AI and bring other teams onboard—instead of trying to tackle it alone. 
6. Walk before you run
There's a lot of urgency around AI right now, but you can still take the time you need to consider your options, choose tools that support your marketing goals, and ensure you have guardrails in place before going full-steam ahead. "FOMO is not a marketing strategy," says Zarkin. "There is such a tendency, especially at the board level, to think if we're not doing it then we're missing out. But sometimes it's better to walk than run, because there are some decisions you can't unwind easily." 
By onboarding AI deliberately (and slowly), you can make better choices that support long-term marketing goals—without falling victim to short-term urgency and potentially putting your business at risk.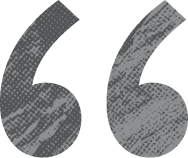 Unlock more insights
Start building an AI-powered future—today. Access our on-demand video library to explore more content from The Work Innovation Summit, including the keynote address and breakout sessions with top leaders in marketing, operations, and IT. 
Watch on-demand sessions