Leaders are an integral part of any organization: they set the tone for the entire workplace and act as stewards of the company culture. When new leaders join an organization, they have an outsized opportunity for impact because they arrive with new ideas, opinions, and creativity, but they also have the potential to be at a huge disadvantage because they can lack context and the institutional knowledge to be successful if they're not set up for success.
At Asana, we focus on new leader onboarding extensively. Here's a look at why and how we do that. Whether you're a People Operations professional looking to set your organization's leaders up for success or a new leader interviewing at Asana, we hope these insights are helpful for you.
Onboarding new leaders
We've hired many new leaders—which we broadly define as people joining as managers of a few reports or more, leaders of new office sites, or anyone in a newly created role—as we've grown Asana. In the process, we noticed a need for a different approach to onboarding them. And while there are many ways to set new leaders up for success, it all starts with their onboarding experience.
Onboarding at Asana encompasses everything we do to set up every new hire to be successful in their role, career, and life at Asana. It starts from the moment a candidate accepts their offer and becomes a new hire, and extends through their first three months at Asana, including various onboarding sessions, spanning the functional (different team onboarding), operational (getting all new hires set up with the equipment and tools they need), product (training new hires on Asana), and cultural (introducing new hires to our values and culture).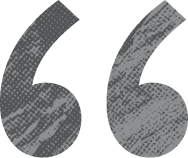 Onboarding is so important to the success of every new hire at Asana because it provides them with the tools to be effective, feel included, and create their own success. It also impacts retention: if employees are set up with a solid foundation, clarity of the role, and confidence in their work, they are more likely to stay at a company longer.
Tailoring the onboarding process to new leaders is necessary because lost time—spent discovering their unknown unknowns, for example—is lost impact, especially for a new leader. We realized that our general onboarding program didn't go deep enough quickly enough for people who would guide the strategy for their team and needed to form relationships quickly.
To tailor the onboarding process for new leaders, the Asana People Operations team designed a rough prototype during a hackathon. By tackling this need over two short days, we were able to get scrappy and creative outside of the day-to-day needs of our People Operations work. Since then, we've been polishing the process gradually, through the experience of onboarding our first cohort of leaders and soliciting feedback within their first 90 days.
Here are the five ways we set leaders up to succeed from day one:
1. Prepare more up front
If we've learned one thing about onboarding, it's that it's a collective effort. When new leaders step into their roles, it's crucial to provide clarity around the responsibilities of those onboarding the new hire. From People Operations to each new hire's onboarding mentor, their team, and fellow managers, there is no single person who carries the weight of onboarding them.
One way we prepare for each new leader's arrival is to clearly distribute responsibilities ahead of time. Once a new leader is hired, we meet with their manager and mentor to put together a plan that meets their needs. Then, their manager and mentor create a list of all the one-on-one meetings the new leader should have. This ensures every new leader is meeting the right people and forming relationships at the appropriate cadence.
Finally, in preparation for every new leader, we set them up with a team coordinator so they will have administrative support for their first ninety days. This is critical for making sure they're in the right place at the right time and can better understand our calendaring tools and practices.
We have a template in Asana, which is set up similar to this, that helps us plan and prepare for onboarding every new leader joining us.
2. Focus on face-to-face interactions
Credibility is paramount to the success of new leaders—with it, they gain respect from their colleagues and the confidence to succeed at their role. Because credibility is so important, onboarding should play the role of expediting the path to credibility for new leaders.
In order to streamline the path to credibility, we focus on incorporating high-touch, one-on-one sessions for new leaders. During these sessions, they can have their questions answered immediately and our team can make changes to the structure of their individual onboarding if necessary. By focusing on each new leader individually instead of in a group setting, we can help them more effectively acquire the knowledge they need to succeed.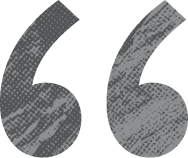 Another way we incorporate high-touch interactions is by setting them up with a cultural onboarding buddy. This person is neither their manager nor mentor, but instead serves to answer questions they might have about the business, their benefits, and especially about process and culture.
For example, a new leader may not know we put all program work on hold for one week twice a year to plan. We call this Roadmap Week, and it plays an integral role in Asana achieving its mission with intentionality and focus. Explaining the significance, history, and practical nuances of Roadmap Week to a new leader is something their cultural onboarding buddy is responsible for.
We know that in their roles, managers naturally inspire and coach others. Because leaders perpetuate this virtuous cycle by providing so much for others, it's doubly important that we set them up for success—so they can set their reports up for success, and so forth. This is why we focus on high-touch interactions to support new leaders during onboarding.
3. Check in often and iterate
Part of launching our prototype onboarding program for new leaders involved gathering feedback often. In order to make sure the onboarding process was going smoothly for all new leaders, we implemented thirty- and sixty-day check-ins so we could iterate quickly and ensure an effective, positive experience.
We've already learned a lot from our check-ins with new leaders. For example, we learned from the first leader joining an existing team that they needed far deeper onboarding with cross-functional teams than we had planned for. Not only were we able to course correct and provide the cross-functional onboarding necessary, but we also added more cross-functional content to their team's general onboarding template.
Checking in on the process not only allows us to adjust onboarding while it's mid-flight, but also gives us ideas on how to continue improving the onboarding experience across the board.
4. Dive deeper on important topics
While general onboarding gives a generous overview of the many things a new hire needs to know, we realized that new leaders needed deeper knowledge in certain areas so they could get ramped up faster and make fewer mistakes along the way. To solve for this, we included deeper dives into topics such as our product, the product development process, and our business.
Take our product, for example. We observed switching over to our specific conventions for using our software for all internal business needs presented a large learning ask of new hires—and added friction new leaders really didn't need. So we expanded upon our best practices and product training for new leaders, which not only helps them collaborate more quickly, but also understand our product more deeply.
Providing this extra training for any new software helps new leaders feel equipped to jump in and support their team much faster.
5. Get feedback
Setting up new leaders for success isn't a one-size-fits-all operation, so checking in on each new leader's progress is necessary to evaluate how effective their onboarding experience is.
To do this, we run a 360-degree feedback cycle at the 90-day mark for every new leader. This is an anonymous survey completed by the new leader's manager, reports, and anyone else they'd like to hear from the most. If any issues arise, the 90-day feedback cycle is a great mechanism for finding them early and working with our new leaders to resolve them.
A tailored experience doesn't mean a huge task force
At Asana, we strive to work with intention, and how we onboard new leaders is an example of this. Mindfulness doesn't mean slow or perfect—this entire process came out of a two-day hackathon. We love that such a robust people solution came from scrappy work and has been implemented and supported by so many of our colleagues. It's proof we can build on existing processes with expansive thinking to drive meaningful change within our organization.
Every new leader we hire is, in a way, venturing into uncharted waters—both for themselves and for Asana. Hiring a new leader isn't like hiring into an established role, so there's learning to be done on both the leader's side and the team's side.
Since we have a unique set of values, culture, and way of working together at Asana, leaders are asked to show up in a way that might be different to how they've found success in their past roles as leaders. Helping new leaders adjust to these expectations is central to their success, and a lot of that process happens in onboarding.
---
Special thanks to Cristina Gavin, Anna Binder, and Zöe Desroches