Epitaph Records is getting things done—and fast. Since 2012, the independent record label has increased their efficiency by five times when it comes to negotiating contracts with new artists, launching new music, and promoting it to the public. While the global company has only 60 employees, they pride themselves on working smarter and faster than larger, well-known music labels.
CEO, and famed Bad Religion guitarist Brett Gurewitz, decides global strategy and works with his team to discover talent and negotiate recording contracts. Epitaph's mission is to serve the musicians on its diverse and creative roster - an artist-first model, radical twenty years ago, and much imitated today.
Brett also functions as COO of Epitaph Records, making him responsible for business processes and workflow. That means negotiating contracts with artists is something he deals with daily. When it was taking too long to figure out where a contract was in the negotiation process, Brett knew something had to change.
When email and spreadsheets make for more work
In the music world a "street date" is the day a single or album is released. At Epitaph Records the team works backward from the street date to create their production and marketing plan. Each project involves hundreds of tasks, as well as dependencies between teams. With multiple projects happening at once, it was becoming increasingly difficult to keep track of everything at any given time.
Epitaph Records also needed better coordination between teams. Since there wasn't an established workflow to follow within a division (such as Business Affairs) or between them (Business Affairs and Production), it could take 10 minutes to search for the latest communication about an artist's contract negotiation. Simply put, housing everything in email and spreadsheets wasn't working anymore.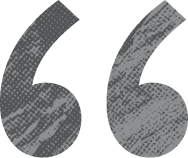 Instead, Brett sought a tool that could handle all projects, goals, and processes across the company—from a single marketing task to high-level company goals. His priority was to make work more efficient and creative.
Brett strives for efficiency and creativity in his personal life too, which led him to discover Asana back in 2012. After using the tool to keep his life more organized, he quickly realized Asana would benefit Epitaph Records as well. Brett started using Asana with his assistant, Sue, and the two became very in sync.
Becoming a company staple
After experiencing the positive impact of Asana first hand, Brett decided to roll it out to other teams in the company. His first step in testing Asana on a larger scale was with the Business Affairs team. They began tracking contract negotiations with artists in the tool by building a template specific to the 20+ steps in their process. From proposal instructions to sending opposing counsel a first draft, to a fully executed contract, tracking every step is critical, especially for a company managing 50-100 different negotiations at any time. Using Asana allowed Epitaph Records to hold people accountable and saved them significant time because they finally had an organized process to follow.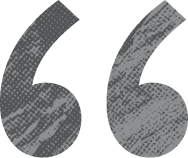 Naturally, Brett chose to make Asana a company-wide solution. To help with adoption, he showed the team how to use the tool effectively. He also discussed its benefits, such as empowering the team to build a project timeline during a meeting, and walk out knowing who's doing what by when. Most of the team quickly embraced Asana because they constantly feel aligned with their colleagues. Today, it is used during employee onboarding so new team members are guaranteed to receive the training needed in order to succeed in their job.
Getting more done with less stress
Now, all of Epitaph Records use Asana to coordinate their work so all of their task and project information is in one place. From launching a new single, to quarterly royalty reporting, the tool changes with their business, allowing them to remain a lean company and keep headcount down.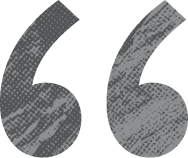 Using Asana has also promoted ownership and alignment among employees and across teams. For example, aligning the art department with the marketing department and music production department has been critical to Epitaph's ability to launch music on time and promote it effectively.
On top of making the company more efficient, Asana has improved employees' wellbeing at work. Knowing that everything is documented, fluid, and easily accessible allows for a more laid-back work environment. Work can be left at work.
Discovering the artists of the future
Asana has given Epitaph Records a framework for continuous improvement. The company evaluates its business processes regularly - and the improvements compound. Moving forward, Brett and his team will continue to discover great new talent and, with Asana, will help them bring their recorded music to the world.