Discovery Inc. is the media giant behind big-name entertainment networks like TLC, Animal Planet, and Food Network. At its core, it's a TV business, but it maintains a massive digital footprint. Their Digital Studios content teams create thousands of videos every month for social media platforms and consumer apps. Not only can you watch a master chef bake a soufflé on TV, but you can stream their live class on your iPad via the Food Network Kitchen app and ask questions as you cook along.
Content Operations Director Mike Singer helps teams at these networks conceive, produce, and distribute these videos—often making up to six versions, each one perfectly formatted for their website, Facebook, Instagram, YouTube, and other platforms.
Before Mike and Discovery Digital Studios adopted Asana in 2014, they tried to track content production using spreadsheets and email threads. There was no standard content production process, and organization was far from optimal:
Videos weren't always created on time, formats were forgotten, and some sat unused because they weren't shared with the right people internally.

Quarterly reporting was difficult because nobody could see what content was made and where it went.

Information didn't flow between editorial teams, video production, content marketing, PR, and other stakeholders, often getting buried in email.
The lack of a defined process not only slowed the team down, it occasionally led to extra costs. They had to hire up to six contractors twice a year to clean up the backlog of formats.
Mike began looking for a new tool to manage content production—fast forward to today, and Discovery Digital Studios has more than 400 stakeholders collaborating in Asana.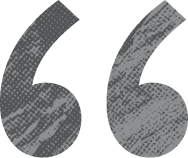 Selecting the right tool to keep the videos flowing
Mike needed a shared platform that could provide a high-level view of all content in development at once, while also capturing last-minute details of the production process for each video along with its status. He was also looking for automated notifications to help with the many hand-offs between teammates and teams—with spreadsheets, it was difficult to know when a task was complete and the next one was ready to start.
Asana's customizable workflows would allow them to define complex content processes, give stakeholders a simple picture of the entire team's output, and keep individual contributors and external teams connected and informed.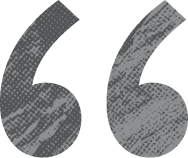 Adopting Asana one team at a time
Mike first introduced Asana to the Food Network content team, encouraging individuals to use the platform to organize their personal to-do lists. As people became more comfortable with it day-to-day, they began to track collaborative team projects in Asana.
Mike developed a repeatable formula to help teams adopt Asana, then brought it to Discovery Digital Studios' other teams, helping them assess their workflows and build out corresponding projects. Today, every brand's content team has Asana templates for their unique workflows, with iterations for each content type and channel.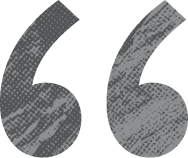 How the puff pastry gets made
Content teams now manage all video production in Asana, even during COVID-19 shelter-in-place. They have been able to shoot videos from people's homes, stay organized, and maintain the same level of production as before. Discovery Digital Studios is not alone in this; according to the Anatomy of Work: Remote Teams Survey, 55% of knowledge workers who used work management software felt even more productive while working remotely compared to before.
Each video format is represented by an Asana project. They use templates to easily kick off a project and to ensure no tasks are forgotten. Custom fields indicate project status, while attachments and comments keep discussions and related documents right in the task itself, so it's faster to find information and get things done.
They add tasks to multiple projects so everyone can stay on the same page and see all the initiatives a task contributes to. For example, a "publish video" task can live in the production process for a specific video, but it can also live in the Instagram content calendar project. When the task is updated, commented on, or completed, those changes are reflected in each project the task is associated with, keeping the content calendar up to date.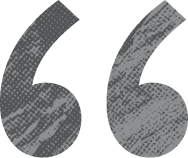 Discovery's content teams also use Portfolios to get a bird's-eye view of a specific group of active productions. For example, they may create a new portfolio to track a group of cooking classes for the Food Network Kitchen app, and oversee the status and go-live dates of connected content campaigns.
The teams also use integrations to connect Asana to the rest of their tools. With the Asana for Outlook integration, they can turn email action items into an Asana task right from their inboxes. They can also add any email to a task as a comment, reducing inbox clutter while saving important information. Asana for Slack lets them see project updates, add comments, and create new tasks without leaving the Slack platform. And thanks to the Zapier integration, the team has saved time by automating more of their processes.
Different teams across Discovery Digital Studios now collaborate better because they can see dependencies. For example, there is a recipe team that develops and tests dishes before filming starts. Before, the video production team needed to pester the recipe team for status updates to plan for shoots. Now, the recipe team just tracks status and important milestones in Asana, and the content team can see exactly where things stand without asking for it.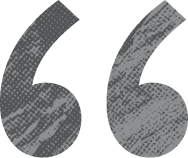 This visibility lets the team accurately predict how long work will take. It also helps them notice delays in a project, diagnose the sticking points, and get back on track. The whole team works more efficiently because everything is centralized, streamlined, and visible.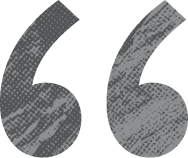 Reporting is easier, too. Let's say a team is preparing to respond to an RFP from a brand that wants a video with a "summery" feel. The content team can easily search Asana for all videos tagged with "summer," and pull past examples. Being organized helps them win more work.
Same team, more videos
Being organized also helps them save money, because they no longer need to hire contractors to do those big clean-up jobs. Content is cleaned up in Asana as it's created. Discovery Digital Studios can redirect that budget and energy into creating value via their direct-to-consumer apps, new lifestyle content, and, hopefully, more videos about soufflés.