The landscape of IT is evolving rapidly, influenced by remote work, advancements in AI, and other significant factors. To understand the current state and anticipate the future trajectory of the IT field, The Work innovation Lab, a think tank by Asana, partnered with Firstbase—the leading provider of flexible work equipment management for remote and hybrid workers—and Sierra Ventures—an early-stage venture capital firm investing in the future of enterprise technology. Together, they surveyed 500 IT professionals and asked leaders from top-performing global companies including Slack, Okta, Asana, Google, CDW, and Kleiner Perkins. 
What is The Work Innovation Lab?
The Work Innovation Lab is a think tank by Asana that develops human-centered, cutting-edge research to help businesses evolve today to meet the growing changes and challenges of work.
Get the insights
Here are three actionable tips that remain top-of-mind for IT leaders:
1. Less is more
In the current digital landscape, less can indeed be more. IT leaders emphasize the importance of streamlining the tech stack—but also of focusing on tools that truly add value and enhance productivity. The Work Innovation Lab found that 40% of IT professionals felt stressed at least weekly about reducing IT spend. Yet when it came to reflecting on past spend, 64% of IT leaders we surveyed regretted not investing in the right technologies.
This dichotomy highlights the need to carefully evaluate the potential benefits and ROI of new technology—especially in the AI space. As an IT leader, you're responsible for helping your organization move forward with technology—but it's the leaders who do so thoughtfully that will truly build a competitive advantage.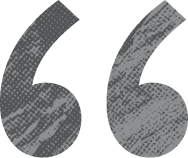 2. If you aren't thinking about AI—start now
Artificial Intelligence (AI) continues to be a game-changer in the IT landscape. Asana CIO Saket Srivastava identified AI as a significant bet for today and tomorrow. He stated, "The world around us is changing very fast, and the way we approach problem-solving is going to change even more with generative AI. We need to empower our people and find ways to uplevel or cross-train our workforce so they can be effective in leading this charge."
IT leaders need to stay ahead of the curve by integrating AI and automation into their strategic planning. In fact, 35% of IT professionals listed AI/automation as their biggest bet for 2023. However, leveraging AI isn't just about adopting the latest technology. It's also about empowering the workforce to harness the potential of AI. 
To do this, IT leaders must: 
Invest in upskilling employees

Foster a culture of innovation

Create an environment where employees are encouraged to experiment with new ideas and approaches
3. Embrace the evolving role of IT
The role of IT teams is no longer confined to the back office. Today, IT professionals are playing a strategic role in shaping business objectives and driving organizational growth. This shift requires IT leaders to develop a broader set of skills, including strategic planning, business acumen, and leadership. These skills aren't just nice-to-haves—according to The Work Innovation Lab, companies are asking 49% of IT leaders to advise on strategic planning and 35% on business objectives more often than 6 months ago.
Moreover, as IT becomes more integrated with business operations, there's a growing need for cross-functional collaboration. IT leaders emphasize the importance of working closely with other departments to align technology initiatives with business goals, and to ensure that technology is effectively supporting the organization's strategic objectives.
Get a deeper look
Download the State of the IT leader report for a wealth of additional insights and cutting-edge research from The Work Innovation Lab. In the report, you'll find a detailed analysis of IT executives' regrets, the transformation of cross-functional collaboration, and the role of security and data in the current landscape. 
Get the insights