Founded in 1975, the Leukaemia Foundation is one of the largest nonprofits in Australia. Its focus is to help more people survive blood cancer, including leukaemia, lymphoma and myeloma, and go on to live a better quality of life. To ensure the Leukaemia Foundation can support more people living with blood cancer, the organization works to increase awareness of the charity's services and research, its impact, and the ways people can support the cause.
As the Leukaemia Foundation has grown to multiple offices , their brand and marketing function has evolved to meet the needs of the different communities they serve. To support their expansion, Larissa Thomas, the team's National Marketing Coordinator, is leading a strategic initiative to help the team collaborate across their offices throughout Australia.
A key part of Larissa's role is ensuring all brand and marketing campaigns are executed on time and on budget. At any given time, the team is working on dozens of campaigns and projects, so there are lots of details and timelines to manage. Because work was often siloed in email and spreadsheets, it was challenging to coordinate plans and collaborate across teams and offices. Larissa knew the marketing department needed a better way to centralize and manage their work to ensure:
Responsibilities and deadlines were always clear

Critical work wasn't falling through the cracks

Campaigns launched on time and on budget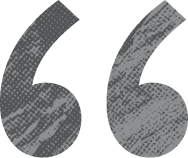 Finding the right solution to bring their distributed team together
While working on a large campaign with their digital agency four years ago, members of the marketing team were introduced to Asana, and Larissa experienced firsthand how easy it was to centralize campaign planning and execution in one place with Asana. What impressed Larissa the most was the work management tool's flexibility and how easy it was to customize it to fit their plans.
Following the launch of the campaign, Larissa decided it was exactly what the marketing team needed to improve collaboration and alignment across offices. After evaluating multiple solutions, Larissa helped the Leukaemia Foundation select Asana as their work management solution.
Since this was a shift from familiar tools like email and spreadsheets, Larissa developed training sessions, a team conventions guide, and a leading-by-example strategy that would drive adoption within the team. She leveraged Asana's Guide and video tutorials to familiarize the team with Asana's functionality.
Larissa also began using Asana to run team meetings by reviewing project plans, capturing action items, and taking notes right in the tool. This proved to be critical tactic for driving team adoption because it helped the team quickly learn how Asana centralized all their work in one place and significantly improve collaboration and efficiency.
An end-to-end solution to manage all of their marketing activities
The marketing team now relies on Asana as their end-to-end solution to create, plan, coordinate, and launch campaigns. Asana gives them a holistic view of all their initiatives in flight, what each teammate is working on, and clear processes for executing campaigns. As a result, Larissa now has insight into teammates' workloads to better resource projects so they're delivered on time and on budget.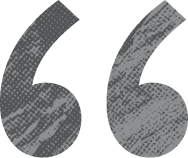 Now each new campaign is launched with a proven, standardized template, which has cut down on planning time and ensures no steps are missed. Because everyone is aligned on plans and individual responsibilities, the team is operating more efficiently and able to keep pace with the growing number of marketing activities. The entire organization noticed that the team is operating as a cohesive unit and are more confident in the work they're producing. Other teams at the Leukaemia Foundation have taken notice as well, and are turning to Asana to improve collaboration and efficiency.